The 8 Simple Rules Character You Likely Forgot Glee's Naya Rivera Played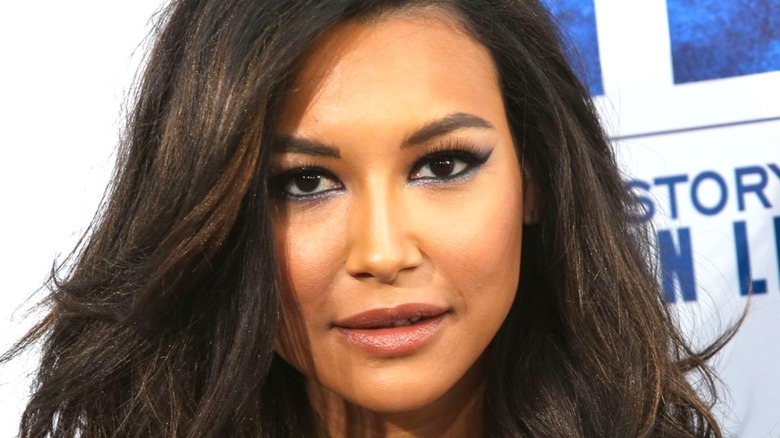 Imeh Akpanudosen/Getty
Naya Rivera will forever be remembered for her long-running role on "Glee." From 2009 to 2015, the young star played cheerleader Santana Lopez on the Fox musical dramedy (via IMDb). While Rivera made her mark in scenes set at William McKinley High, her "Glee" role didn't come overnight. The actor pounded the pavement as a child star starting at age four and appeared on everything from "The Fresh Prince of Bel-Air" to "Baywatch" before hitting it big.
Rivera almost missed that big break, though. She once told Entertainment Tonight that as a teen, she considered quitting acting. "I reached a point where I was like, 'I have to go to college and get a real job, because money actually matters, because this doesn't seem to be working out,'" she told the outlet in 2016. "I was bummed by it, but I was just trying to be realistic."
Luckily, Rivera took her mom's advice and gave her acting career one more chance. She logged several more TV credits before snagging the role on "Glee" — including a bit part on a show that was undergoing major changes due to a main cast member's sudden death.
Naya Rivera appeared in 8 Simple Rules' final season
Five years before her "Glee" fame would make her a household name, Naya Rivera landed a small spot on the ABC sitcom "8 Simple Rules." The show had originally starred John Ritter and Katey Sagal as married couple Paul and Cate Hennessy, and it focused on Ritter's character's strict rules for his teen daughter, Bridget, played by future "The Big Bang Theory" superstar Kaley Cuoco. But real-life tragedy struck when Ritter died suddenly in 2003 at age 54. The hit show went on a hiatus and returned with Sagal's character as a widow (via The Washington Post). It was the following — and final — season that Rivera was a guest star on the show.
Blink and you may have missed her, but the future McKinley High cheerleader had one line in the 2004 "8 Simple Rules" episode titled "Halloween." In the episode, Cuoco's character was head of her school's Halloween dance committee, and a then-17-year-old Rivera played a student who was helping her with the decorations. Rivera's part was so small that her character was simply listed as "Nice Girl," per IMDb. But fans were thrilled to spot her later in reruns of the show.
In the comments section of a YouTube video of Rivera's "8 Simple Rules" scene, fans reacted to her early acting role. "It was only 6 seconds but I was literally smiling from ear to ear when I saw Naya," a fan called Arol C wrote. "I love spotting Naya in all of these shows. It's like looking for Waldo except way cuter and more fashionable," Dee Dee chimed in. Other fans also included remembrances in their posts — sadly, Rivera died at age 33 of an accidental drowning in 2020, per Deadline.