This Chicago Med Character's Return Has Fans Fuming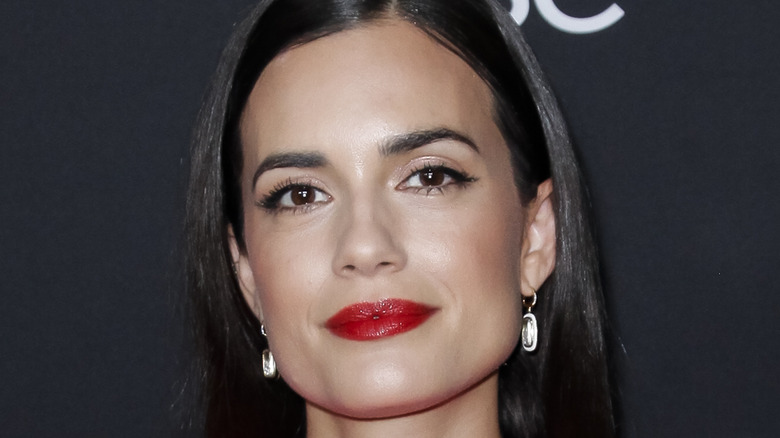 Tibrina Hobson/Getty Images
For some "Chicago Med" Chi-Hards, recent news about a certain less-than-beloved character returning for the show's next season is causing temperatures to flare. Debuting in 2015 as the third entry in producer Dick Wolf's "One Chicago" lineup, the hit medical drama certainly presents viewers with more than a few doctors and nurses to seriously hate on, as well as plenty of characters to admire and root for.
As The News & Observer points out, the show is hardly re-inventing the medical drama genre when it comes to its roster of central players both good and bad, but, "like most, if not all of Wolf's shows (he's the creator of Law & Order), it's well done and has a strong cast." And as the writers of any successful, long-running TV drama can tell you, part of the calculus for creating a strong cast in a series includes giving audiences characters to despise as well as love. 
That being said, there is one character, in particular, who's slated to return to "Chicago Med" in the upcoming season who some viewers simply cannot stand.
Fans aren't pleased to hear about Dr. Dean Archer's return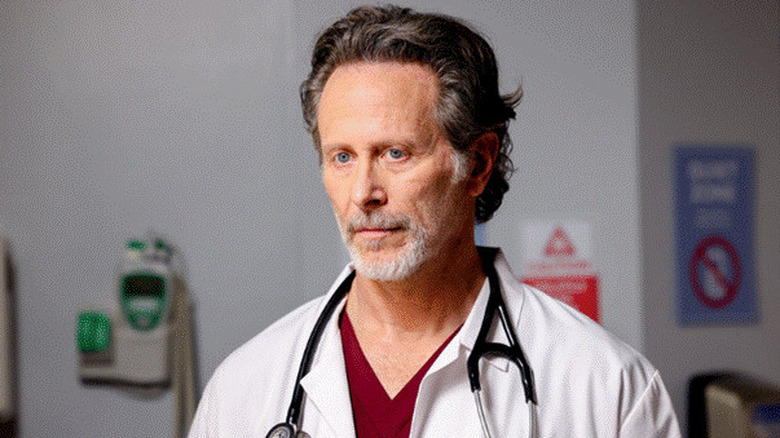 George Burns Jr/NBC
As the current head of the emergency department at the fictional Gaffney Chicago Medical Center on "Chicago Med," Steven Weber's Dr. Dean Archer is a character who has earned more than his share of fan ire since his debut in Season 6. Known for butting heads with patients and numerous members of the staff, Archer is also faulted by viewers for his role in Dr. Ethan Choi (Brian Tee) being shot by a distraught patient in the final episode of Season 6. As Abby Robinson argues in a 2019 Digital Spy article, sometimes the worse a character is, the better they are at drawing an audience in. However, when it comes to Dr. Archer, many fans simply aren't interested.
As this recent Deadline piece reports, Archer is back for Season 8 of "Chicago Med," and fans immediately let their feelings be known. In a discussion on the show's subreddit, u/sajr2019 wrote, "I'm on season 6 currently and he's been in a couple of episodes so far and he is honestly so irritating. I can't stand his character ..." Redditor u/marty0115, meanwhile, saw through the attempts by the creatives to soften fan reaction to the character. They commented, "They have been trying to make Archer a bit more palatable to the 'Med' audience, but I still don't like that ****hole." 
A few other fans also had nothing nice to say about the character's return, with u/BirdgirlLA commenting, "Ugh," and u/LadyAvah writing, "NOOOOOOOOOOOOOOOOOOOO." And u/VioletandAmelia summed it up for many with, "The worst character as series regular, yay."
So, while fans may look forward to seeing many of their favorite doctors and nurses again in the show's next season, the return of Dr. Dean Archer? Not so much.