Halo's Bokeem Woodbine Explains How He Drew On His Past To Create His Character - Exclusive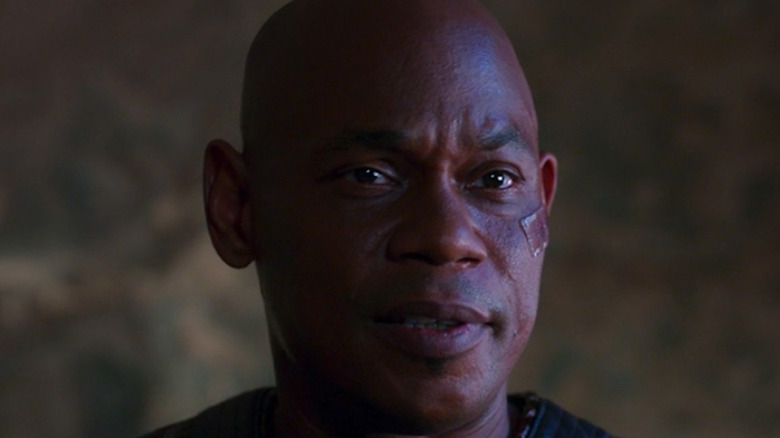 Paramount+
Bokeem Woodbine has been working steadily on both the big and small screens for decades, building a long list of credits that point to the depth and breadth of his capabilities as an actor. It seems like Woodbine has done it all, from noteworthy turns in films like "Jason's Lyric," "Queen & Slim," and "Spider-Man: Homecoming" to an Emmy-nominated performance as crime family enforcer Mike Milligan in the second season of "Fargo." Currently, he's playing Soren, a rogue supersoldier in Paramount+'s eagerly anticipated adaptation of the revered video game series "Halo."
"Halo" revolves around a future world in which supersoldiers known as Spartans were invented to protect humanity. But the program to create the Spartans is physically and mentally brutal, and Woodbine's Soren is the lone participant who's able to overcome his indoctrination and escape. Years later, when his friend Master Chief (Pablo Schreiber) comes to find him, he discovers Soren has built a life for himself that he never could have imagined as a Spartan. 
Woodbine plays Soren as a charismatic leader who's capable of big feelings, including overwhelming love and passionate loyalty. But that doesn't prevent him from lashing out in anger or frustration, taking ruthless action when the situation calls for it, or being a bit of a showboat when he's feeling good about his accomplishments. In combining all those impulses, Woodbine has created a fascinatingly complex character, and in an exclusive interview with Looper, Woodbine explained how he drew on his own formative experiences to bring Soren to vivid life.
Woodbine looked to his past to understand Soren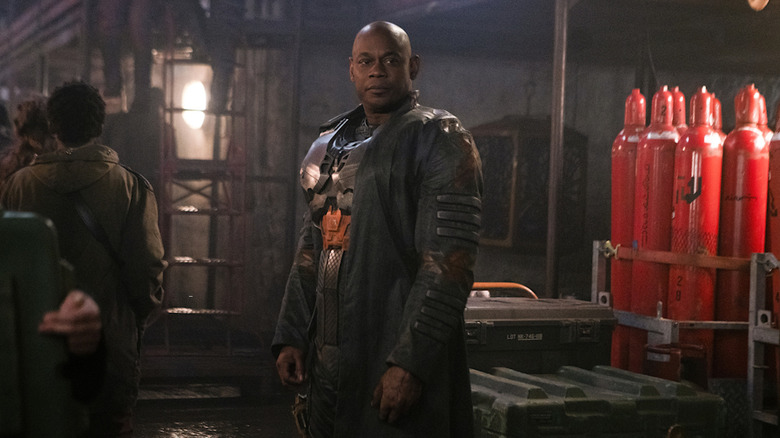 Adrienn Szabo/Paramount+
After fleeing the Spartan program, Soren creates a new life as the leader of a smuggling ring while also removing the emotional suppression pellet implanted in all Spartans to keep them in line. Soren's need to keep his existence under the radar combined with the floods of emotions he was previously unable to feel led Bokeem Woodbine to turn to his past to understand the character. 
"He reminds me of [myself] in my late adolescence, and that's a lot of the source material I draw upon," Woodbine revealed. "He reminds me of how I felt about things when I was younger. You had to have your head on a swivel and be aware of your surroundings where I was from, which gives you a certain, for lack of a better word, edge. At the same time, I remember when I was younger, how I was determined to approach life with some chivalry. To the extent that I failed and to the extent that I succeeded, I learned about things."
Woodbine added that he understood Soren's perspective by remembering how he felt about the world in his teen years. "Because Soren is, in some respects, ever new to the world now that the [emotional suppression] pellet has been removed," Woodbine shared, "even though it was a non-issue a long time ago, he still approaches the world in a new fashion. I tried to draw upon those experiences and think about how I thought about life back then [as an adolescent]."
The first season of "Halo" is available to stream on Paramount+.