The Chicago P.D. Star You Likely Forgot Starred In Footloose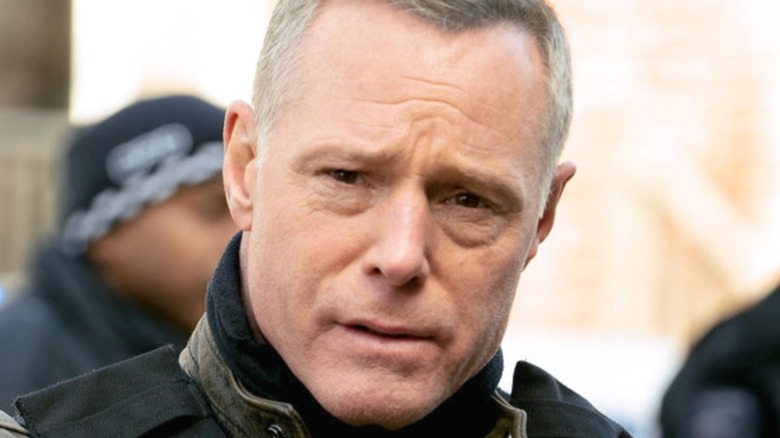 Lori Allen/NBC
Pretty much every regular in the "One Chicago" franchise is known for their role in, well, the "One Chicago" franchise. The popular slew of NBC shows is notable because each show would be perfectly good on their own, but the true power of the franchise is the way it can happily mix and match characters and events from the police procedural wing of "Chicago P.D." with the firefighter drama corner of "Chicago Fire" and the hospital area of "Chicago Med." As such, many of the shows' characters are well-liked and welcome presences, wherever they pop up. 
"Chicago P.D." has made actors like Jesse Lee Soffer and Jason Beghe household names. Still, they and other talented actors in the show didn't exactly walk in the studio from the street. Many people in "Chicago P.D." have a quality résumé, and some of them have appeared in projects that might surprise you. For instance, there's one particular "Chicago P.D." star who you likely didn't remember also starred in "Footloose." Let's find out who the actor in question is.
Patrick John Flueger is Chuck in the 2011 Footloose remake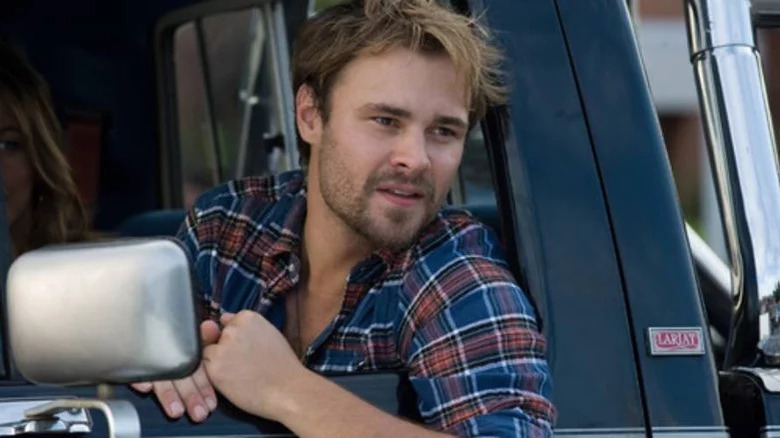 Paramount Pictures
Age-wise, it's easy to assume that the only member of the main cast who might've starred in the original, 1984 "Footloose" would be Jason Beghe. As fun as it would be to see young Hank Voight rock out on the dancefloor, this isn't the case. The true "Footloose" star in the "Chicago P.D." cast is none other than Patrick John Flueger. The actor is known in the "One Chicago" franchise as Detective Adam Ruzek, but before his TV cop days, he appeared in the 2011 remake as the villainous Chuck Cranston. Chuck is the bad boyfriend of main character Ariel (Julianne Hough), and Flueger takes over from Jim Youngs, who first played the character in the 1984 version. 
While remakes sometimes get a bad rap, "Footloose" 2011 holds the distinction of being more critically appreciated than the original. Flueger's version of the movie has a decent 68 percent Tomatometer rating on Rotten Tomatoes, while the original has a much less impressive 51 percent rating (via Rotten Tomatoes).