Emilia Clarke Goes Blonde For Real For Game Of Thrones Season 8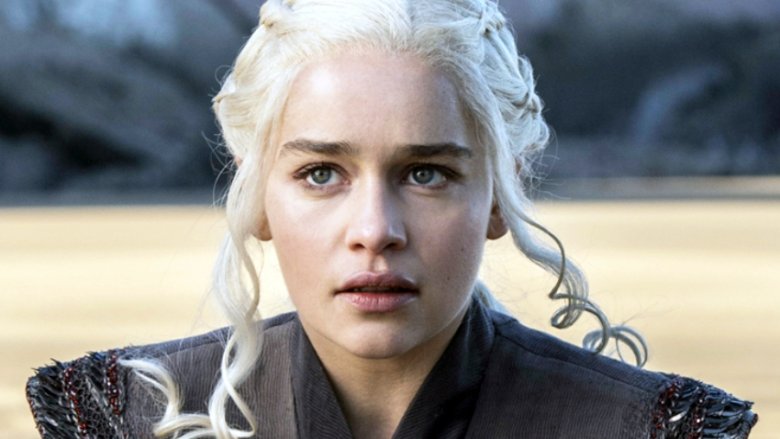 HBO
One of the most famous blondes in Westeros isn't actually blonde, but that's going to change in the final season of Game of Thrones.
Emilia Clarke, who has played Daenerys Targaryen since the beginning, shared an Instagram photo revealing that she's finally dyed her hair for the show. In the past, she covered her brown locks with elaborate wigs and braids. For her role in the upcoming Han Solo movie, it looks like she went with a more natural hair color. Check out Clarke's new look below.
"I done did it," she wrote. "Mother of dragons, meet Emilia. Emilia, meet mother of dragons. If you squint just so you might never know."
So why is Clarke making the change for season 8? Is it possible that Dany will look a lot different? Will she sport a cute pixie cut? Or will her hair just need to look more natural? There are more questions than answers.
Meanwhile, we know that producers will film multiple endings for the series finale in an effort to thwart spoilers. We may have to wait a while to find out much more. The final season of Game of Thrones may not arrive until 2019.