Ugly Betty's Becki Newton Explains Why She Wanted To Tackle A Dramatic Role With The Lincoln Lawyer - Exclusive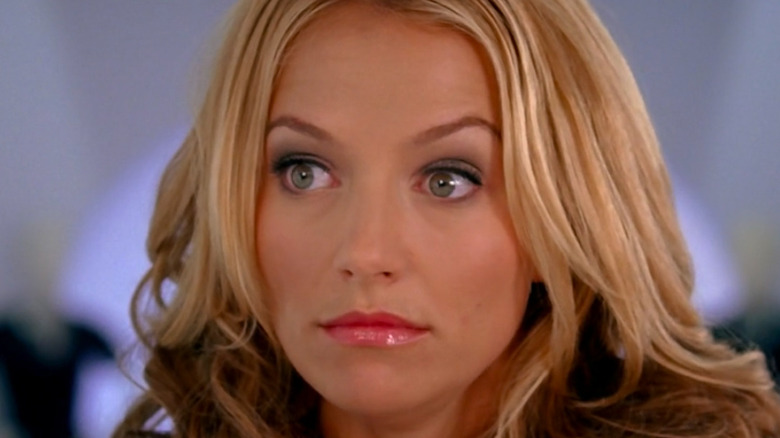 ABC
Becki Newton instills every character she plays with a vivacious charm. It's a quality that's served her well throughout her career as she's taken on roles in a variety of TV comedies, including the often outlandish telenovela "Ugly Betty," the beloved sitcom "How I Met Your Mother," and the wry HBO dramedy "Divorce." Yet for her most recent TV series, Newton decided to forego the jokes in favor of a serious drama, Netflix's "The Lincoln Lawyer."
As Lorna, the right-hand woman of the title character, Los Angeles defense attorney Mickey Haller (Manuel Garcia-Rulfo), Newton maintains her easygoing effervescence, yet she also makes Lorna smart and sensitive both inside and outside the law office. As a key member of Mickey's team, Lorna knows the intricacies of the law almost as well as he does. And as his second ex-wife, she maintains a warm friendship with him that's unencumbered by jealousy. It's a performance that lets Newton show new sides of her talent as an actor. In an exclusive interview with Looper, Newton explained why she was eager to explore her dramatic side in "The Lincoln Lawyer."
It was a new experience that maintained notes of the familiar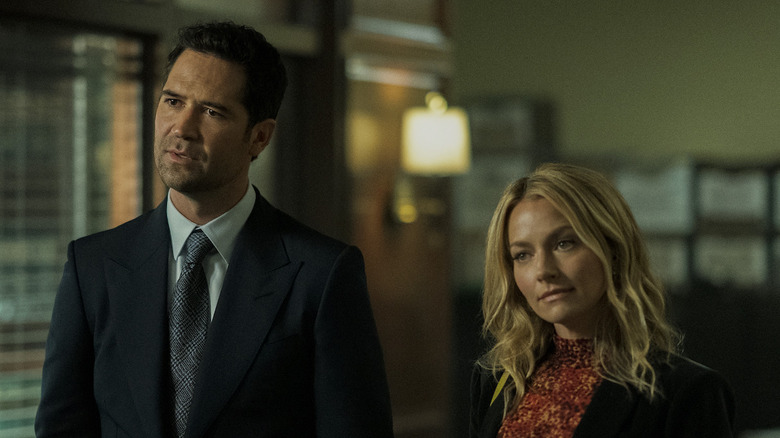 Lara Solanki/Netflix
Becki Newton had never appeared in anything quite like "The Lincoln Lawyer" before, and she explained that the chance to do something different was part of the appeal of taking on the role. "For me, more than anything, I was really drawn to the character of Lorna and the idea of playing this character within a legal dramatic context," Newton shared. "I thought that would be a different type of tone than I'd ever done before and something I really wanted to tackle, and I'm really glad I did."
While Newton knows that the Netflix drama is unlike her previous outings on the small screen, she was still determined to bring her usual upbeat energy to her character. "I was grateful for the writers and producers that they allowed Lorna to be colorful and a little wacky and a little different," Newton confessed. "So I was able to bring a lot of myself and what I like to do into this character, but then ground her in this world, in the context of this law office. So it was really neat to be able to still be colorful, still be bold, but in this very, very strong female character."
The 10-episode first season of "The Lincoln Lawyer" is available to stream on Netflix.