Riverdale Season 2 First Look Reveals Marc Consuelos As Hiram Lodge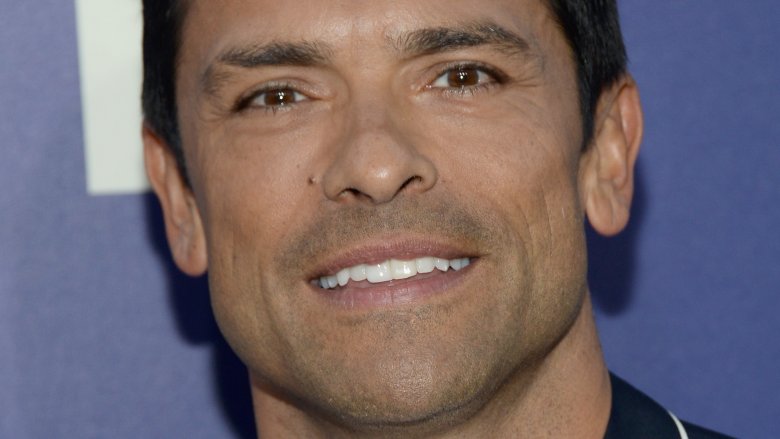 Getty Images
The mysterious Hiram Lodge has finally arrived. 
Throughout the entire first season of the CW drama series Riverdale, fans heard characters chatter incessantly about Veronica Lodge's (Camila Mendes) infamous father, Hiram Lodge, but he was never actually seen in any episode. When Pitch actor Mark Consuelos was confirmed to play Hiram for the show's second season earlier this year, Riverdale loyals got an idea of what the locked-up businessman with a questionable past would look like. 
Now, Entertainment Weekly has unveiled the exclusive first look at the debut of Consuelos in character as Hiram Lodge, alongside his on-screen wife, Hermione, played by Marisol Nichols. Hermione is shown with her hand, upon she wears a massive diamond wedding ring, around Hiram's arm, with the pair seemingly in the middle of a conversation with a few of the town locals. 
Take a look at the photo at the bottom of this article. 
Consuelos opened up to EW about his character, likening him to the fictional shark Jaws in the first season of Riverdale. "You didn't see him. You knew he was there. There's danger there. His presence is felt," the actor said. Of course, that all changes in the upcoming season. 
The actor added: "He loves loves loves his family and he's fiercely protective over all of that and anything that has anything to do or comes into contact with his family. Also, he probably loves power a little bit too. He's enamored with that."
Hiram Lodge also has a deep affection for his daughter, and will begin to potentially influence her new boyfriend, Archie Andrews (KJ Apa). Consuelos teased this plotline, stating, "Is he manipulating him or is mentoring him? Is he mentoring him or is seeing what he's made of? You really really don't know, and I think that's the fun part." 
Sounds like even more trouble is headed to Riverdale when the show returns for season 2 on October 11. While we wait until then, check out what the cast of Riverdale should really look like.