Riverdale Casts Veronica's Father For Season 2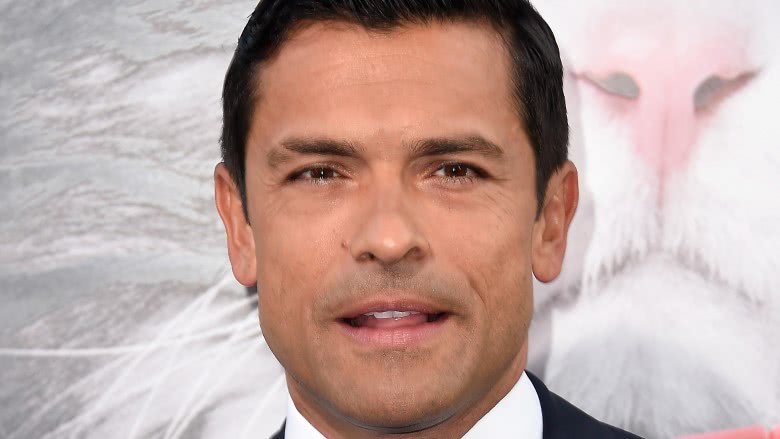 Getty Images
Hiram Lodge will show up in Riverdale during the CW drama's second season.
TVLine reports that Mark Consuelos (Alpha House) has signed on to play Veronica's jailed father in season 2 of Riverdale, provided that his Fox drama Pitch doesn't make it past its freshman season.
Hiram has remained off-screen thus far, but he's had a pretty big effect on Riverdale's first season, manipulating his wife Hermione and daughter Veronica from prison. Conseulos, who will be a regular in season 2, plays Hiram, who is "ruthless, handsome, and charismatic" and who is "coming back to Riverdale after weathering a financial scandal that almost destroyed him." Hiram returns to Riverdale to reconnect with Hermione, but mostly Veronica, who is "the apple of his eye."
Consuelos played San Diego Padres general manager Oscar Arguella in the first season of the Fox baseball drama Pitch, which is currently on the bubble for next season. Should the series get renewed, Conseulos would be forced to back out of his Riverdale commitment. It's likely that Hiram would be recast and remain a regular on Riverdale. Consuelos is also known for My Super Ex-Girlfriend, Queen of the South, A Walk Among the Tombstones, American Horror Story, Kingdom, The Great Raid, and All My Children.
The second season of Riverdale is shaping up to be pretty intense, with a very slight possibility that it could go full-on zombie apocalypse. Whether or not showrunner Roberto Aguirre-Sacasa decides to go that route, he has teased that the season 1 finale will set up something big for next season, saying that there will a "huge twist ending" in an episode that sees one of the show's couples going all the way, another on the rocks, and one of the main characters' lives in danger.
There's no word yet on when Riverdale season 2 will air, but season 1 will conclude on May 11 on The CW. While we wait, find out how the show's characters should really look based on the comics.