Disney Confirms Highly Secretive New Star Wars Series Codenamed Grammar Rodeo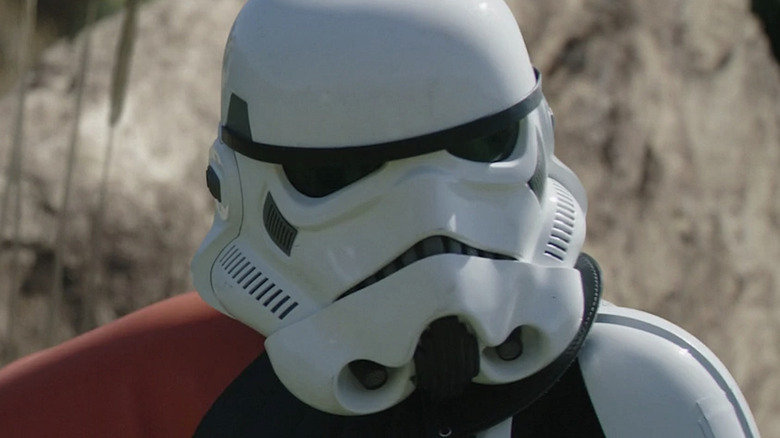 Disney+/Lucasfilm
Following the huge success of "The Mandalorian," the "Star Wars" universe has continued to expand and flourish on Disney+. May brings another fan-favorite hero back to the forefront, with Ewan McGregor reprising his role as the titular Jedi in "Obi-Wan Kenobi." He'll also be joined by Hayden Christensen, who is set to return as Darth Vader. The series picks up ten years after the end of "Episode III – Revenge of the Sith," with Ken​​obi living in hiding on Tatooine.
McGregor previously told Total Film that he enjoyed donning the Jedi's robes so much that he'd happily come back again — even though Disney is touting "Obi-Wan Kenobi" as a six-episode limited series. "If we were to get an opportunity to do it again, I'd be totally up for that. Here I go again," he jokes. "It's like me knocking at Disney's door again!" The star also added that, "It was nice to come back and to bridge that gap between me and Alec Guinness. I got as much, or more, out of playing him this time than I did in the first three movies put together. That's to do with the writing, and the people we were making the series with, and the technology, and how different everything is."
After "Obi-Wan Kenobi," Disney will dive into espionage territory with "Andor," which follows Diego Luna's titular "Rogue One" spy, as well as a solo adventure for Rosario Dawson's fan-favorite Jedi Knight in "Ahsoka." Also in the works is Leslye Headland's "The Acolyte," a much more mysterious title. As if that wasn't enough to keep you paying your monthly Disney+ subscription, the House of Mouse just confirmed a secretive new "Star Wars" series codenamed "Grammar Rodeo," also destined for the streamer.
Spider-Man director Jon Watts is working on Grammar Rodeo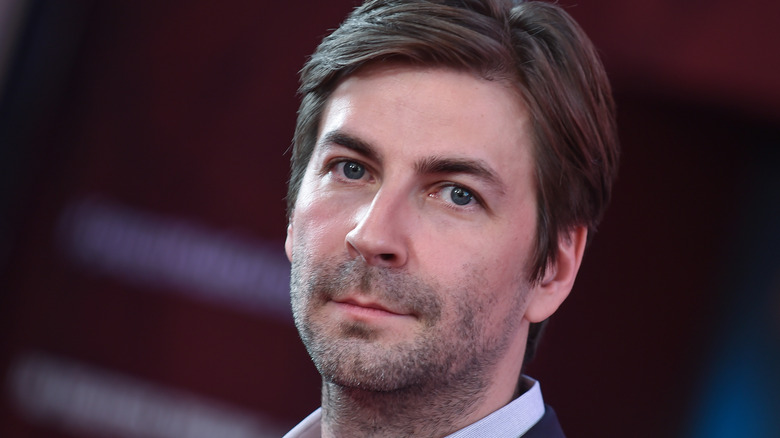 DFree/Shutterstock
"Grammar Rodeo" is the latest mystery project headed to Disney+ — and it's got a familiar name at the helm: Jon Watts. The director is best known for his work on the Tom Holland-starring "Spider-Man" trilogy, and it sounds like his light-hearted style will be the perfect fit to bring a fun new adventure to the galaxy far, far away. An eye-opening feature from Vanity Fair highlighted all the upcoming "Star Wars" shows that are in development, including this new one. The piece also confirmed that Watts' created the mysterious "Grammar Rodeo" alongside writer Chris Ford, whom he previously worked with on "Spider-Man: Homecoming."
The feature doesn't reveal too much about the new project, only that it takes place after "Episode VI – Return of the Jedi," following the destruction of the Empire. The title is a reference to an episode of "The Simpsons" wherein Bart Simpson (Nancy Cartwright) and his friends steal a car and run away from Springfield. This nod is significant, since Vanity Fair referenced a casting notice calling for four children aged 11-12.
The outlet also revealed that the studio is trying to honor the "classic Amblin coming-of-age adventure films of the '80s," so it sounds like there are some intergalactic hijinks on the way. This might be the project that Watts left Marvel for, as he was originally working on the upcoming "Fantastic Four" reboot.
Deadline first reported the news with a statement from Watts, saying "Making three Spider-Man films was an incredible and life-changing experience for me. I'm eternally grateful to have been a part of the Marvel Cinematic Universe for seven years. I'm hopeful we'll work together again and I can't wait to see the amazing vision for Fantastic Four brought to life."