How RHONJ Fans Really Feel About Margaret Josephs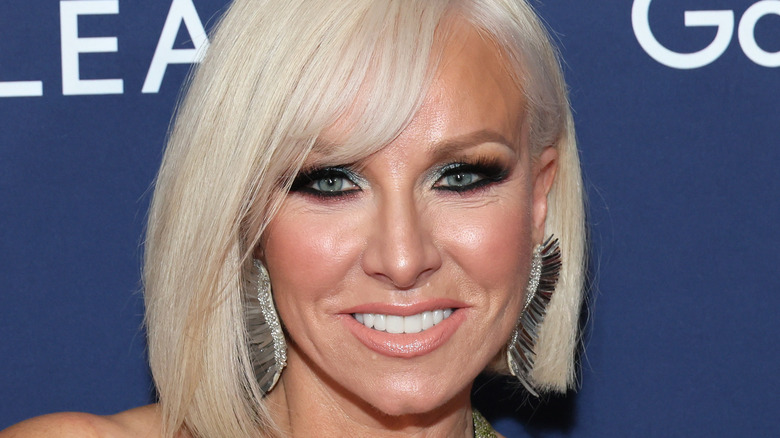 Dia Dipasupil/Getty Images
It's been an explosive Season 12 for the ladies of "The Real Housewives of New Jersey," and entrepreneur Margaret "Marge" Josephs has been at the center of one of the reality show's nastiest feuds. Margaret joined the cast of the hit Bravo series in Season 8 and quickly became known for her signature pigtails, sharp tongue, and brutal honesty.
While many Housewives work overtime to keep their skeletons hidden in the dark corners of their vast closets, Margaret has always been an open book. She's laid it all out there, discussing everything from her plastic surgery to her legal troubles to her extramarital affair with her current husband, contractor Joe Benigno. During her first season, Margaret revealed infidelity led to the demise of her first marriage and her estrangement from her three stepchildren (Margaret and Benigno have been married since 2013.)
Margaret's unabashed candor and snarky sense of humor have put her at odds with previous cast members Siggy Flicker and Danielle Staub and current co-star Jennifer Aydin. Season 12 focused on the demise of Margaret's friendship with "RHONJ" OG Teresa Giudice due to Margaret's probing questions regarding Teresa's boyfriend Luis Ruelas' (the two recently became engaged) sketchy past, including allegations of abuse by his ex-fiancée (via The Sun). Over the years, Margaret's castmates haven't been shy when it comes to voicing their opinions about Margaret and her antics, but how do "RHONJ' fans feel about the iced coffee-loving Jersey girl?
RHONJ fans agree Margaret Josephs loves to stir the pot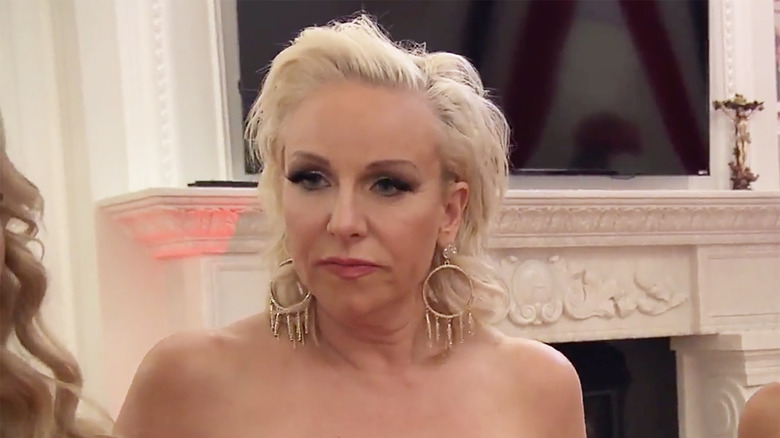 Bravo
"RHONJ" fans are divided in their opinions of Margaret Josephs, but on the r/realhousewives subreddit, many agree that she thrives on stirring the pot. Redditor u/Amp5181 wrote: "I'm pretty neutral when it comes to Marge. I dislike her and like her. I think Marge serves a purpose on NJ. She ruffles feathers with her words and gets under Teresa's skin, and I can appreciate that.
The enduring popularity of the "Real Housewives" franchise can be attributed to many things, including the cast members' lavish lifestyles, colorful personalities, and off-screen scandals, but most viewers tune in primarily for the drama. The Housewives branded by viewers as troublemakers tend to get more screen time than their less volatile castmates. "It took Marge a few seasons to get there, but she's figured out if she can keep the rumors running on screen, she will maintain camera time and focus throughout the season without her mess being the subject of conversation," stated u/mdadashi, who further speculated that as long as it allows her to remain on the reality series, Margaret doesn't mind being perceived as the heel.
"I've said this many times that if these women stayed out of each other's business, then we wouldn't have a good show. We need them to use each other," commented u/Lost-Iron. "Margaret is The bone collector. She delivers the bones," agreed u/kazz 64. 
Some RHONJ fans don't approve of Margaret's treatment of co-star Jennifer Aydin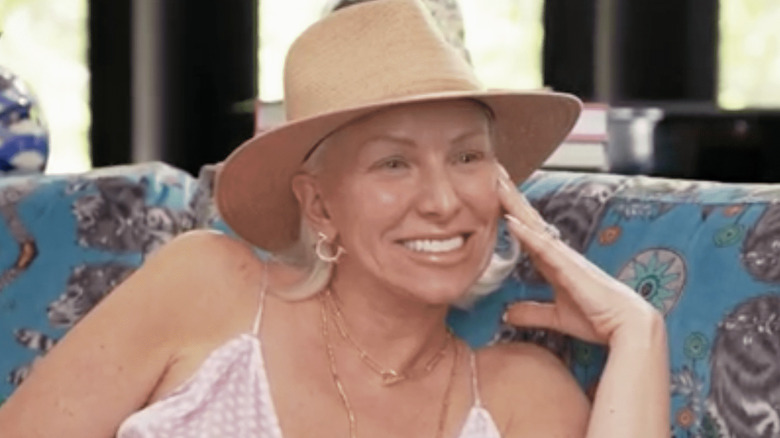 Bravo
This season, Margaret Josephs didn't endear herself to many "RHONJ" fans after dropping the bombshell during the Season 12 premiere that Jennifer Aydin's husband Bill had been unfaithful. According to Us Weekly, the plastic surgeon was romantically involved with his former office manager for two years. Let's face it; some tea is too hot to spill. It was payback for Margaret, who Jennifer has repeatedly criticized for her affair with Joe Benigno. Margaret took to Instagram to point out what she felt was a justifiable response to Jennifer's hypocrisy (she eventually apologized to Jennifer). However, many fans think Margaret was out of line to out Bill Aydin's affair on national television.
"You openly speak and laugh about your affair with a married man. That is hurtful to women that have been affected by infidelity," responded @angie.campbell.54943. "You are one of the most disgusting Housewives to ever be on the show," posted @gletryiesh. "You put your dirty laundry out there. She did NOT. Way to hurt her kids," commented @slcole3. Despite this misstep, Margaret remains a fan favorite among many viewers. On another r/realhousewives thread, u/jade470 wrote, "Jennifer is NO match for Marge in a war of words. Marge blows her away in intelligence. Jen messed with the wrong girl." 
Whether "RHONJ" fans love her or hate Margaret, she keeps them tuning in for more.