How RHONJ Fans Really Feel About Jennifer Aydin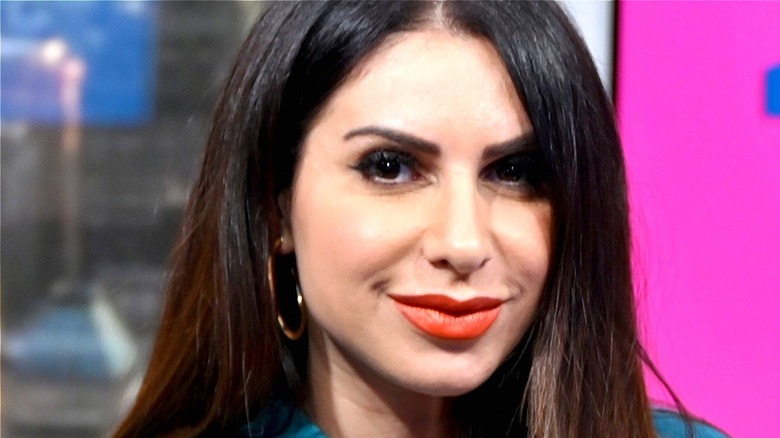 Gary Gershoff/Getty
Everything isn't exactly coming up roses for the first ladies of the Garden State on Season 12 of "The Real Housewives of New Jersey," particularly Jennifer Aydin. The cast members of the fourth installment of the popular Bravo franchise are dealing with everything from infidelity to eating disorders to the slow, painful demise of longtime friendships.
Jennifer Aydin joined the cast of "The Real Housewives of New Jersey" during Season 9. The Chanel-clad mother of five can be counted on to bring the drama, especially after a few shots of tequila. Outspoken to the point of being offensive, Jennifer has been at the center of some nasty confrontations, particularly with fellow castmates Melissa Gorga (calling her husband a "crook"), Margaret Josephs (making disparaging comments about past infidelities), and Jackie Goldschneider (calling her cheap and mocking her on social media). Although she's not a table flipper, Jennifer has no problems throwing a glass or getting physical with the other women, either.
On the Season 12 premiere, Jennifer revealed her new nose, which Margaret quickly got out of joint by revealing Jennifer's husband Bill Aydin's affair years prior. Viewers continue to watch Jennifer struggle from the fallout as Jennifer works through Bill's betrayal. Jennifer's marital woes have garnered her sympathy from her harshest on-screen critics, but how do fans feel about the woman who seems to be able to dish it out — but can't take it?
"RHONJ" fans don't feel sorry for Jennifer Aydin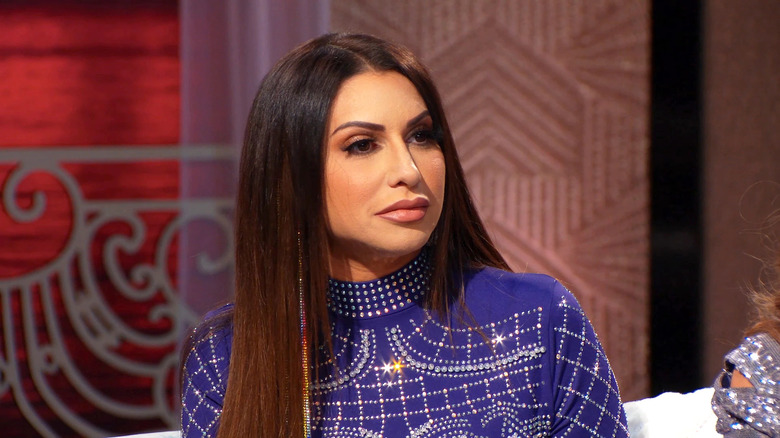 Bravo
"Real Housewives of New Jersey" fans are very vocal on Reddit about their feelings towards Jennifer Aydin. On r/realhousewives, u/Kmmmkaye wrote: "Jennifer is so upset that her affair was put on blast BUT she knew these skeletons were in her closet prior to joining Real Housewives. So I have absolutely no pity for her. She talks about how this will be devastating to her children to find out... then she should have never joined." 
It's hard to make a dissuading case against this argument. It's easy to forget, sometimes, that reality stars have lives that existed before the cameras came around, and really, it's rather baffling that anybody would want to star in a reality show if there is any aspect of their past which they hope to keep out of the public eye.
"Jennifer Aydin, though entertaining for reality TV, has always struck me as one of the most vapid, superficial housewives they've EVER had. I always thought to myself — this man (Bill) is educated and so successful — a simple guy doesn't end up a plastic surgeon. How on earth can someone like him be interested in someone as hollow as Jennifer?" wrote u/KevenLJ. Jennifer does love her labels and her lavish lifestyle, and some viewers believe the only reason she hasn't divorced Bill is for monetary reasons, since her current hobbies, sense of identity, and privileged way of living wouldn't be possible if she didn't have the benefit of her husband's income.
RHONJ question if Jennifer Aydin is manipulating them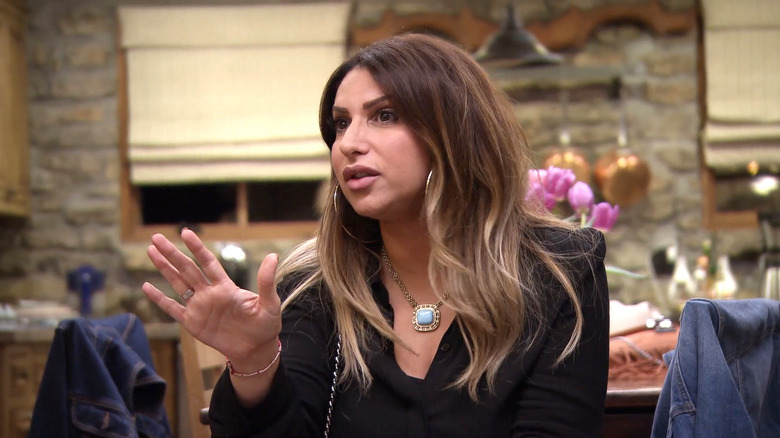 Bravo
It's hard to find many "Real Housewives of New Jersey" fans who have any love for Jennifer Aydin, to be honest. Many are still seething over Jennifer's efforts to dig up dirt on Jackie's husband, Evan Goldschneider, in the wake of Teresa's allegations that he had been unfaithful. Jennifer's snide comments about Margaret's self-confessed adultery also have them accusing the plastic surgeon's wife of being a hypocrite. One viewer, u/lakevalerie, pointed out her frequent criticism of other couples who have struggled with cheating, while routinely praising her own relationship. Other users have questioned the logic behind her actions. "Why go digging into someone's possible relationship troubles if you know damn well you don't want yours out in the world?!" wrote u/Ninilalawawa.
However, on the r/BravoRealHousewives thread, u/isometimeseatfruit questioned if the producers and Jennifer are manipulating them for the sake of drama. "Is this a situation worthy of sympathy or is she playing it up for the cameras, playing the victim and I'm just falling for it?" 
If that's the plan, it doesn't seem to be working. Jennifer has managed to stir up enough drama in the past to stay relevant, but the number of headlines she's generating this season, while not nearly enough to rival the press Teresa received regarding her legal troubles, are still impressive. There's no such thing as bad press, right? Nonetheless, while there are undoubtedly "Real Housewives" watchers out there who are Jennifer Aydin fans, they don't appear to be as vocal as her detractors, and it'll be interesting to see if that remains the case, going forward.