David Cronenberg Adds Another Body Horror Movie To His To-Do List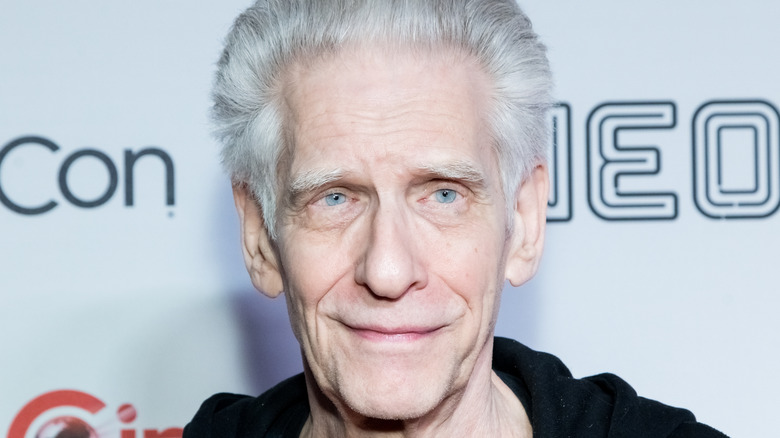 Greg Doherty/Getty Images
We may receive a commission on purchases made from links.
This year, David Cronenberg is making his long-awaited directorial comeback with "Crimes of the Future."
The new sci-fi film, which counts Viggo Mortensen, Kristen Stewart, and Léa Seydoux among its stars, is the first feature film Cronenberg has directed since 2014's "Maps to the Stars." In case that wasn't exciting enough, "Crimes of the Future" also marks Cronenberg's welcome return to the body horror sci-fi genre. As a director, Cronenberg is considered to be one of the titans of the body horror genre, thanks to his work on classic films like "Videodrome," "The Fly," and "The Brood." Taking that into account, many of Cronenberg's fans are looking forward to seeing what the director can still bring to a genre that he's already explored so thoroughly over the course of his career.
Fortunately, "Crimes of the Future" isn't the only Cronenberg-directed film that moviegoers can look forward to seeing in the coming years. As a matter of fact, it looks like "Crimes of the Future" isn't even the only body horror film that Cronenberg is developing right now.
David Cronenberg is developing a film based on his own book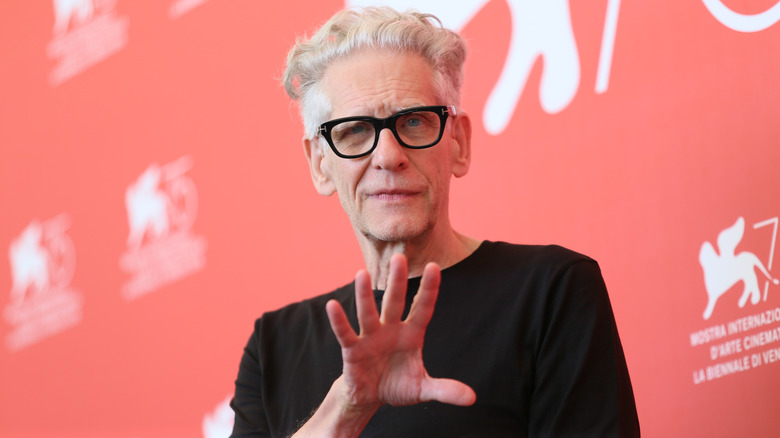 Denis Makarenko/Shutterstock
In a recent interview with Variety, "Crimes of the Future" director David Cronenberg discussed his new film and revealed some details about the other projects he's currently working on. During the interview, Cronenberg revealed that he was previously developing a TV series with Netflix, but that the streaming service ultimately passed on it.
In a follow-up question, Cronenberg confirmed that the project was one that was intended to expand on his 2015 novel, "Consumed." Cronenberg additionally revealed that, following Netflix's decision to pass on the adaptation, he has decided to try and adapt "Consumed" as a feature film. "I don't have a screenplay yet for that but I will be writing that," the "Crimes of the Future" filmmaker said. The original novel follows a pair of journalists who become obsessed with separate cases, both of which may or may not involve different forms of physical mutilation, organ trafficking, cannibalism, and other unnerving acts.
Now, it is worth noting that, while he did confirm his interest in the project, Cronenberg also said in the same interview that he will be directing a different film before his "Consumed" adaptation. The film in question is currently titled "The Shrouds" and is set to star Vincent Cassel, who starred in two of Cronenberg's previous movies: 2007's "Eastern Promises" and 2011's "A Dangerous Method."
According to Deadline, "The Shrouds" is a thriller that will star Kassel as a businessman named Karsh, who invents a new piece of technology that allows its user to reconnect with the dead. Much like "Crimes of the Future" and "Consumed," the film promises to be yet another singular cinematic experience from one of the medium's most revered filmmakers.