The Character Everyone Forgets The Office's Jenna Fischer Played In That '70s Show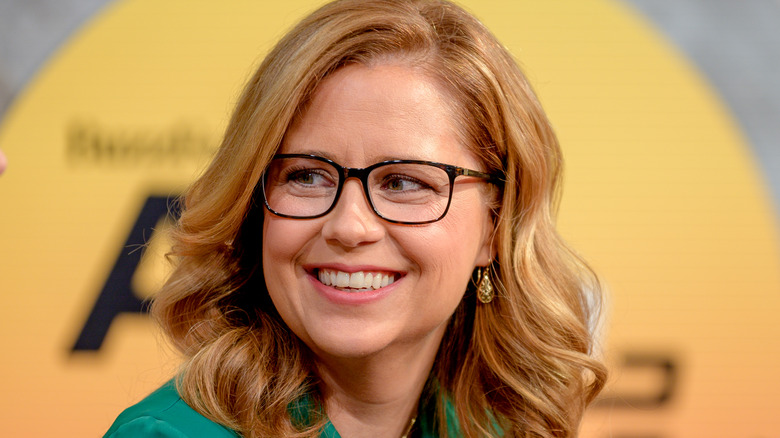 Roy Rochlin/Getty Images
"That '70s Show" was prone to a litany of guest stars. Many of the most popular appearances came from actors and celebrities who were big in the titular decade. Billy Dee Williams showed up at one point to play a pastor who gave Eric (Topher Grace) and Donna (Laura Prepon) marital advice before they tied the knot. Meanwhile, Betty White would stop by as Kitty's (Debra Jo Rupp) overbearing mother. 
However, the show did more than remind us of celebrities who made it big in yesteryear. It also introduced audiences to new, up-and-coming talent. Actors who were just finding their footing in the industry would often get one-off roles before they went on to bigger and better things. One such example you might not remember is when Jenna Fischer, who hit it big as Pam on "The Office," stopped by Point Place as a detour on her way to Scranton for a hilarious cameo right before her next big sitcom even aired.
Jenna Fischer played Stacy Wanamaker on That '70s Show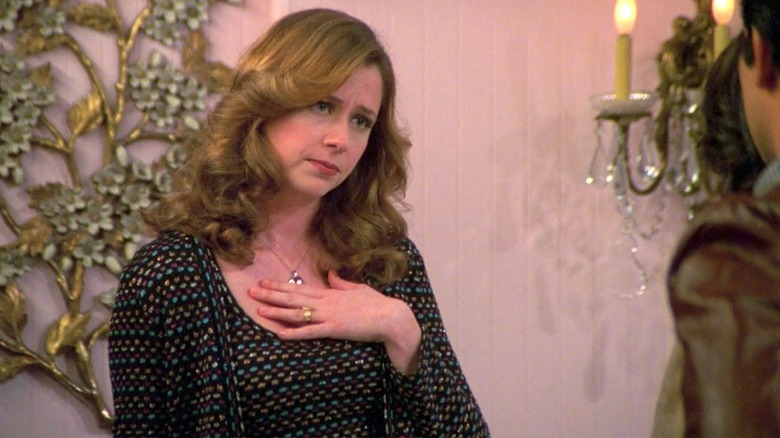 Fox
If you enjoy Fischer's performance in "The Office," then go back and watch "That '70s Show" Season 7's "Don't Lie to Me." She played Stacy Wanamaker, who went to school around the same time as Eric and his friends. Apparently, she was one of the most attractive girls at the school, as Eric infamously says, "All the guys used to say: 'I do wanna make her.'"
Jackie (Mila Kunis) and Fez (Wilmer Valderrama) are actually the first of the group to meet her as they attend her bridal shop to return a pair of shoes Donna had planned on wearing to her wedding to Eric, which fell through. Since Jackie's the one who returned the footwear, Stacy thinks she's Donna, and Jackie's more than happy to play along with the deception, seeing how she views Stacy as an idol of sorts. 
Fischer's turn on "That '70s Show" came right before she starred in "The Office." "Don't Lie to Me" aired initially on January 5, 2005. "The Office" premiered just a couple of months later on March 24, 2005. It was a good year for the actress who also had a small role in "Six Feet Under."