The Betty White Cameo In That '70s Show You Forgot About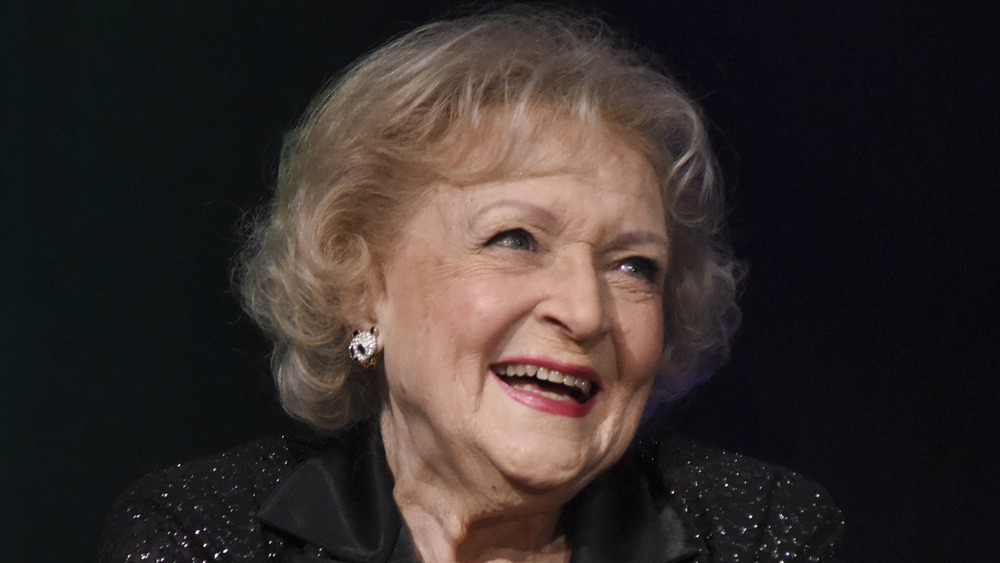 Vivien Killilea/Getty Images
The word "legendary" gets thrown around Hollywood a lot, in several different contexts. Films themselves are commonly labeled in this way, typically attaching to productions such as Star Wars, The Shining, Jurassic Park, among many others who changed the filmmaking game at the time of their release. The term can also apply to actors and actresses like Bill Murray or Meryl Streep, whose decades-long careers and one-of-a-kind performances have earned them such a prestigious title. However, few individuals or cinematic ventures are quite as legendary as the entertainment world's most beloved nonagenarian, Betty White.
For nearly a century, Betty White has lent her acting talents to screens big and small. At the movies, she has popped up in a variety of projects, ranging from 1962's Advise and Consent to 2009's The Proposal. Her television resume is highly impressive as well, including credits for Life with Elizabeth, The Mary Tyler Moore Show, and, most famously, the ever-popular Golden Girls. Despite celebrating her 99th birthday on January 17, 2021, she isn't showing any sign of slowing down either.
Something notable about Betty White's filmography is her penchant for making cameos. TV giants like The Simpsons and 30 Rock had the privilege of hosting her for a single installment, while others were more fortunate. In the case of That '70s Show, she appeared in a recurring role that you likely forgot about or never even noticed.
Betty White made the most of her brief That 70's Show tenure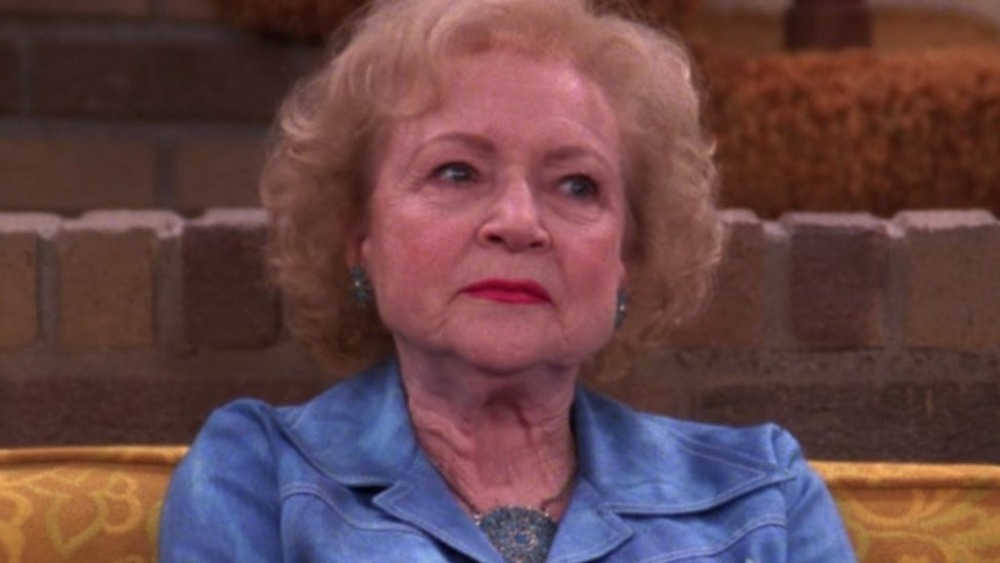 Fox
In October of 2002, That '70s Show was going strong with its fifth season, debuting the episode "Heartbreaker" at the end of the month. It brought with it the introduction of Kitty Forman's (Debra Jo Rupp) parents and Eric Forman's (Topher Grace) grandparents, Burt and Beatrice Sigurdson. The late Tom Poston brought Burt to life, alongside Betty White as Bea, in a performance so out of character that it's understandable if you didn't realize the journeyed actress was the one who pulled it off.
In contrast to her shy, soft-spoken husband, Bea is loud and certainly isn't afraid to speak her mind no matter how rude she sounds or who she's speaking to. Screen Rant points out that this abrasive attitude went against Betty White's established reputation as a sweet old lady, and this strong juxtaposition made nearly every scene she's in absolutely hilarious. Sadly, the Hollywood icon's filterless alter-ego didn't stick around on That '70s Show for too long, disappearing after only four episodes with the final being "Babe I'm Gonna Leave You." 
Ultimately, Bea Sigurdson is a minor addition in the That '70s Show canon, even if her presence made for some truly great moments. In a similar vein, Betty White's time playing the character is just a footnote in the grand scheme of her remarkable career, but it endures as a highlight for many all the same.