Why Pixar's Elemental Is Raising Eyebrows Among Avatar: The Last Airbender Fans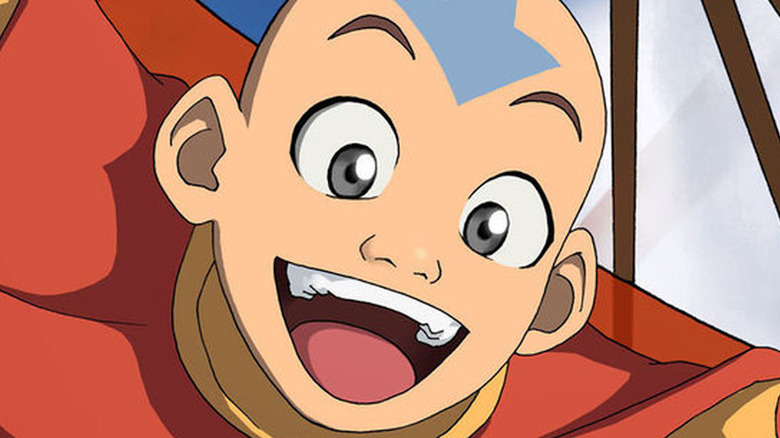 Nickelodeon
Pixar movies typically set the bar for other studios to reach when it comes to heartfelt animated adventures, and the studio has really continued its streak of great movies in the last few years. This year gave us "Turning Red," which sees Meilin (Rosalie Chiang) realize she's cursed to turn into a giant red panda whenever she gets overexcited, stressed, upset, or anxious. There are more Pixar movies on the way, with "Lightyear" heading to theaters on June 17 and the newly announced "Elemental," which is currently eyeing a 2023 release.
Pixar took to Twitter to reveal some details about what to expect from the new film, and it sounds like it's got the potential to be yet another fun — but emotional — adventure for audiences of all ages. "In a city where fire, water, land, & air residents live together, a fiery young woman & a go-with-the-flow guy will discover something elemental: How much they have in common." "Elemental" is set to arrive in theaters on June 16, 2023, so there's still over a year to wait until audiences take a trip to this new world.
But the news about the Peter Sohn-directed film is raising eyebrows among "Avatar: The Last Airbender" fans.
Elemental is similar in concept to Avatar: The Last Airbender
The plot of "Elemental" personifies all the elements in what sounds like an easily digestible family adventure, but "Avatar: The Last Airbender" fans have had some interesting reactions to the synopsis. This is mainly because the legendary animated series revolves around various nations of the world that are aligned with certain elements — and some people can control them using their minds. The series follows Aang (Zach Tyler Eisen) and his friends as they try to restore peace by stopping the Fire Nation from warring with the rest of the world.
"Avatar" fans on Twitter quickly made jokes about the similarities between the two, with @KropaCabana writing, "What happens when the Fire Nation attacks?" @suluhpandu added, "Must be an [A]vatar spin off [sic]," while @MysteryBoy2008 summed it up perfectly by saying, "This is like the elements of the Avatar [u]niverse, [f]ire, [w]ater, [e]arth/[l]and and [a]ir... These things have a lot in common."
Pixar also shared a shot of concept art for the film on Twitter, showing its fiery female character and the water-based male character walking down a street — so it's clearly going to have its own identity rather than being an "Avatar" rip-off. In fact, the art is what has swayed some fans over to the project, with @TeamDream25 noting, "At first I thought this would be like Avatar, but then I saw the designs of the characters and I was proven wrong."
It'll be interesting to see how the Pixar movie handles the personification of the elements compared to "Avatar: The Last Airbender," that's for sure.