The Season Of The Office Fans Always Skip On A Rewatch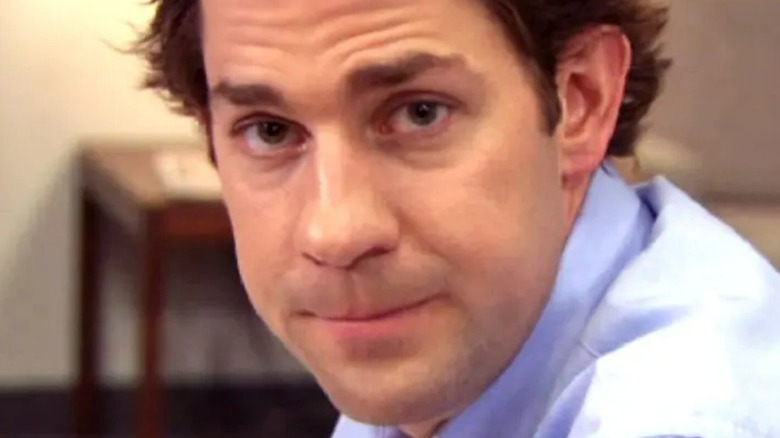 NBC
Few sitcoms in history can measure up to the incredible following that "The Office" earned during its time on the air. In fact, even in the years since its 2013 farewell, the series' fanbase has only continued to grow with little sign of contraction. After all, it's jam-packed with strong actors, includes numerous quotable lines, and boasts more than a few memorable moments that have become the stuff of pop-culture legend. At the same time, though, "The Office" is still just a television program, meaning that for as successful as it is, it hasn't avoided the odd low point now and again.
"The Office" called NBC home for all nine seasons, which collectively contained 201 episodes. Sure, many of those installments are just fine to watch, and some have become fan favorites, but let's be honest with ourselves, they're not all winners. A lot of them contain elements that are a bit hard to stomach by modern standards, and most would agree that the post-Michael Scott (Steve Carell) era marked a massive decline in overall quality. Thankfully, the age of streaming has made it easier than ever for viewers to omit these uninteresting, unfunny, or uncomfortable episodes.
According to a chunk of the "Office" fandom, there's no shame in skipping this season during a rewatch. Here's why.
Some fans believe Season 9 is entirely skippable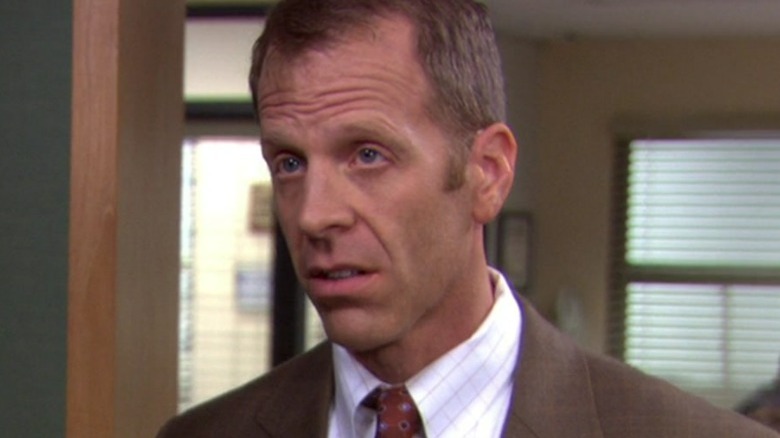 NBC
In the TV world, coming up with a satisfying conclusion is a rarity. "Game of Thrones," "Killing Eve," and many more all severely let down their audiences with their respective farewells, despite their previously impressive showings season after season. According to many, "The Office" resides in this infamous club too, having disappointed viewers with its 9th and final season. To more than a few folks, you're better off avoiding it entirely if you can for a handful of reasons.
Reddit user matrowl voiced their displeasure for "The Office" Season 9 in a thread dedicated to their dislike for Pam Beesly (Jenna Fischer) and Jim Halpert's (John Krasinski) constant fighting. "The conflict feels entirely plausible to me, which is what makes it so hard to watch," they wrote, and numerous other Redditors chimed in with their thoughts on Pam and Jim as well as Season 9 at large. For instance, chocjames43 said the couple's scenes are prime time for cell phone scrolling, and spicy_nuggs notes that they have a hard time getting through the last season compared to all others.
In an entirely separate thread, Redditor Osian253 asked the community if they skip Season 9 during their "Office" rewatches. Unsurprisingly, more than a few came out of the woodwork to share that they're of the same mind. "I absolutely skip season nine, I am pretty much season 1-7 and that's about it," commented wheel_house101, and Perca69 adds they gloss over Season 1 and Season 9 except for the series finale. Others, such as Pastel_Mermaid_, mention that they give up once Michael Scott bids the Dunder Mifflin Paper Company adieu in Season 7.
"The Office" might not be perfect, nor for everyone, but it's overwhelmingly worth watching if you're into comedy TV. Although, clearly, no one would blame you for calling it quits after Season 8.