Whatever Happened To Extreme Sandbox After Shark Tank?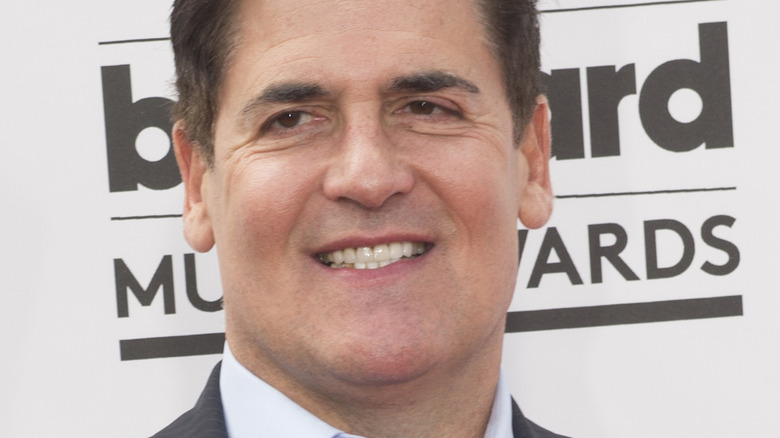 Kobby Dagan/Shutterstock
Thanks to the television show "Shark Tank," many entrepreneurs and businesses that may have otherwise faltered have grown and flourished. Even those that appeared on the show and departed without any offers from the Sharks have often seen boosted sales, thanks to the exposure and media attention from being seen on the show.
Randy Stenger is the owner of Extreme Sandbox, a unique concept that is focused on the idea of "Heavy Equipment Adventures In Our Super-Sized Sandbox." Extreme Sandbox opened in 2012 and is based on 10 acres in Hastings, Minnesota, a short distance from the Saint Paul metropolitan area. According to Stenger, the idea for it came about when he and his kids were driving by a construction site and one of the kids said, "Dad, wouldn't it be fun to go play on those trucks" (via Extreme Sandbox).
In 2016 Stenger appeared on the Season 7, Episode 12 of "Shark Tank," to offer 15% equity in his company in exchange for $150,000. While he didn't get exactly what he wanted, Stenger was more than happy with Mark Cuban and Kevin O'Leary's counteroffer of 20% equity in exchange for the same amount of money, to which he quickly agreed. But what became of Stenger and Extreme Sandbox after he appeared on the show?
Extreme Sandbox went through highs and lows after Shark Tank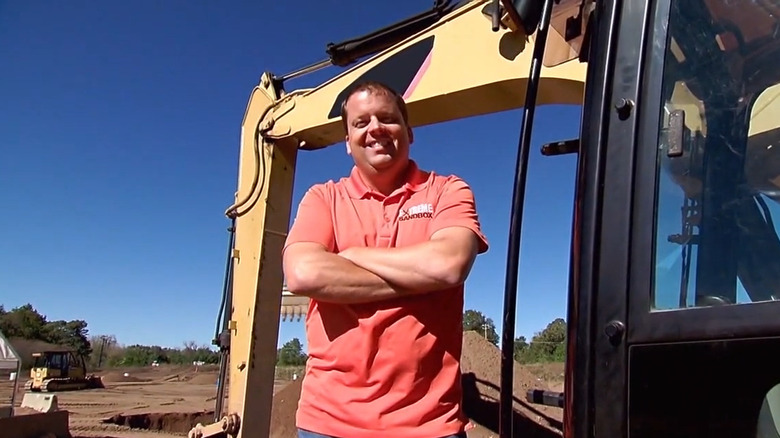 ABC/Vimeo
After Randy Stenger appeared on "Shark Tank" and received the $150,000 he was asking for, he expanded Extreme Sandbox, opening a second location in April 2016 at Tanglewood Resort in Pottsboro, Texas. They also signed a sponsorship deal with the construction equipment company Komatsu America, allowing Extreme Sandbox to use Komatsu equipment.
When the COVID-19 pandemic hit, businesses shut down and protocols were put in place for social distancing. Extreme Sandbox did its best to accommodate people and to keep its facility as clean as possible at all times. The company also began to host drive-thru events in April of 2020 as a way to get people to come out and social distance.
Extreme Sandbox is still going strong in Minnesota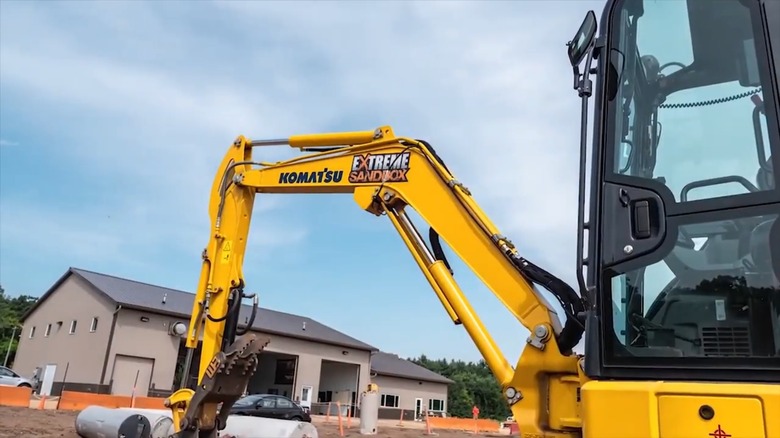 Extreme Sandbox/YouTube
In September 2020, Extreme Sandbox relocated their Pottsboro branch to Sachse to better serve customers from the Dallas-Fort Worth area. However, the site closed on April 10, 2022, as the site was sold by the developer and their lease, consequently, wasn't renewed (via Extreme Sandbox). As of October 2022, Extreme Sandbox's only site is the Hastings, Minnesota location, but they're always looking for opportunities to expand again, and they hope to find a new location in the DFW area in the future.
In addition to their regular services, Extreme Sandbox also has special events, such as a fall Harvest Experience and a food-themed family event called Heavy Metal Dine In.