Chicago Fire Fans Have Some Strong Feelings About The Latest Stella And Gallo Development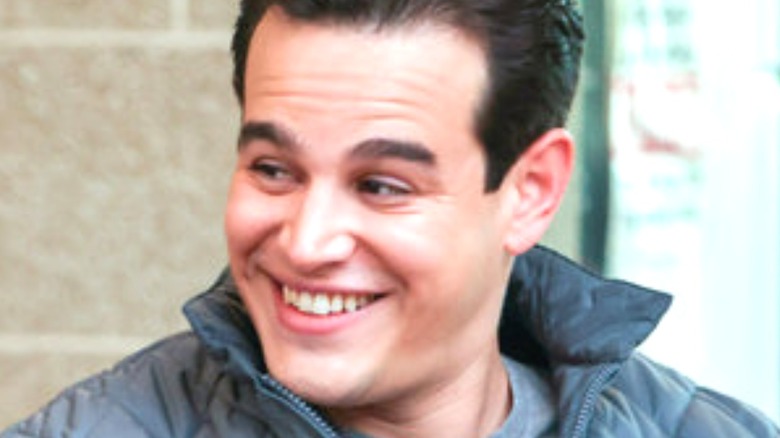 Adrian S. Burrows Sr./NBC
Contains spoilers for "Chicago Fire" Season 10, Episode 20
In one of the most significant plot developments of "Chicago Fire" Season 10, Episode 20, Stella Kidd (Miranda Rae Mayo) learns that controversial character Blake Gallo (Alberto Rosende) plans on transferring from the truck crew that she leads to Firehouse 51's rescue squad, led by her partner Kelly Severide (Taylor Kinney). Stella becomes upset upon hearing this, feeling that Gallo should stick with her team in honor of the fact that she believed in him during a low point in his firefighting career.
Stella expressing these feelings then leads to a disagreement with Severide, because he thinks that Stella is unfairly impeding Gallo's development. After Gallo learns of Stella's reaction, however, he makes the decision to stay on Truck 81, postponing his transfer. Gallo, then, will ultimately not change jobs for the time being, per Stella's wishes.
After this episode aired, a number of fans online criticized this development, describing Stella's behavior in particular as selfish.
Many viewers disliked Stella desire to override Gallo's career advancement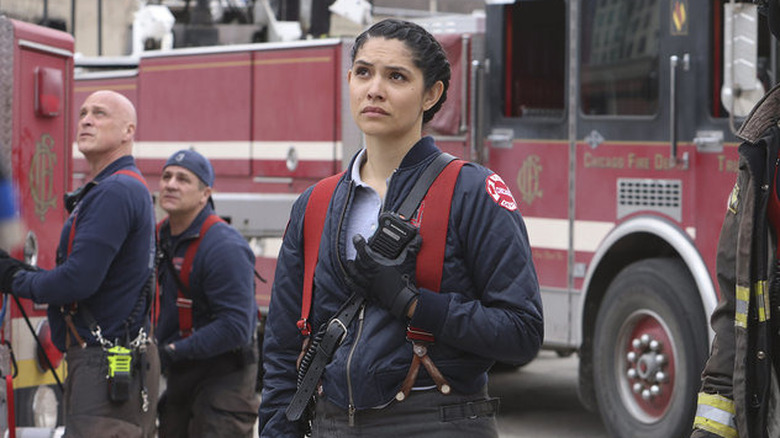 Adrian S. Burrows Sr./NBC
After "Chicago Fire" Season 10, Episode 20 premiered on May 11, one user started a thread on the "Chicago Fire" subreddit titled "stella is ridiculous." They argued that Gallo was always on track to join Squad 3, and that Stella's attempt to prevent this from happening is entirely unjustified. For the most part, commenters in the thread agreed with this sentiment. For instance, user taymay31 wrote, "She was completely out of line and entitled and I'm glad Severide called her out." Similarly, user elmonosuke replied, "I love Stella , i get she's new on this leadership position and a team needs stability, but she was wrong in every possible shape or form in this one."
On Twitter too, a number of "Chicago Fire" fans expressed their distaste for Stella's actions in Season 10, Episode 20. Twitter user @Olicity4Life, for example, posted that Stella "had no right to go behind Gallos back and try to stop his career from progressing just because it would put her out." Meanwhile, user @CleJake99 argued that "it never should have been this complicated. If Gallo wanted to join Squad then let him."
Of course, "Chicago Fire" Season 10 is currently approaching its endgame, so what appears to be a heel turn from Stella may well be setting up a storyline in the series' forthcoming 11th season.