Who Is Blue Bloods Showrunner Kevin Wade?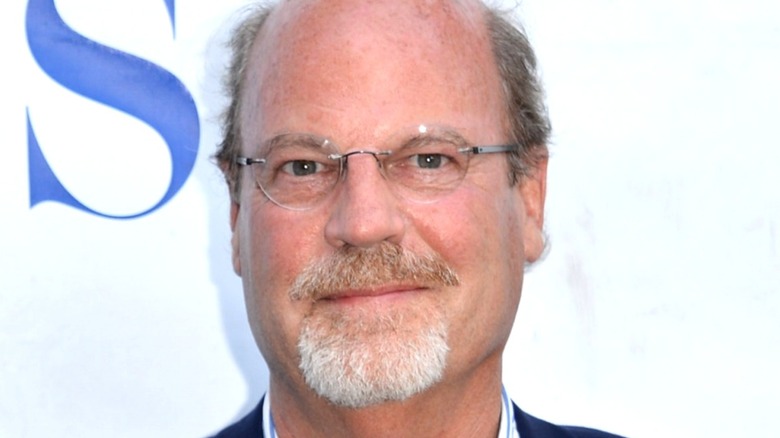 Alberto E. Rodriguez/Getty
Since 2010, CBS' procedural family drama "Blue Bloods" has proven itself to be one of the more unexpectedly enduring presences in the primetime landscape. For virtually every single episode of its small-screen run, "Bule Bloods" has, of course, fronted the esteemed cast of Tom Selleck, Donnie Wahlberg, Bridget Moynihan, Will Estes, and Len Cariou, whose work fans continue to enjoy even more than a decade into the show. The members of that crew indeed act as the figureheads of the series' central family, the Reagans, and all play some role in the New York City legal scene.
Over the years, the Reagans have endured all manner of malfeasance as they investigate, arrest, and/or prosecute baddies from all five boroughs. Almost every step of the way, their travails have been overseen by a man named Kevin Wade. You might be forgiven for not recognizing that name, as Wade keeps his talents behind the scenes of "Blue Bloods," having joined the series as a writer and producer halfway through its inaugural season (per Deadline). Wade has, however, worked hard since accepting the title of  "Blue Bloods" showrunner, even still penning episodes in Season 12. And yes, the series has absolutely flourished under his watchful eye. Here's what you need to know about "Blue Bloods" showrunner Kevin Wade.
The Blue Bloods showrunner is a seasoned veteran of film and television
Though "Blue Bloods" has been Kevin Wade's primary gig for the past decades-plus, the series is far from his first rodeo in showbiz. In fact, Wade earned his first screen credits as an actor, appearing in a pair of no-budget indies in the late-'70s from underground filmmaker Mark Rappaport ("Rock Hudson's Home Movies"). A few years later, Wade transitioned into writing, penning the play that would be adapted into the 1985 rom-com "Key Exchange."
Wade would spend the better part of the late-'80s, '90s, and 2000s cranking out screenplays for some of the era's bigger films, including "Working Girl," "True Colors," "Mr. Baseball," "Meet Joe Black," and "Maid in Manhattan." For the record, that run of films alone found Hollywood heavies like Harrison Ford, John Cusack, Brad Pitt, Anthony Hopkins, Jennifer Lopez, and even current "Blue Bloods" headliner Tom Selleck running lines that Kevin Wade wrote. According to IMDb, Wade also did uncredited touch-ups to the scripts for the 1995 Bond film "Goldeneye," as well as the '96 Sylvester Stallone actioner "Daylight."
In 2008, Wade took his first stab at television via the "Sex and the City" knockoff "Cashmere Mafia." Unfortunately, the series was canceled just seven episodes into its first and only season. A few years later, Wade struck gold when he landed his "Blue Bloods" gig, and it's safe to say his second stint in television has been far more successful. Under Kevin Wade's guidance, that "Blue Bloods" success should only continue.