The Ending Of Meet Joe Black Explained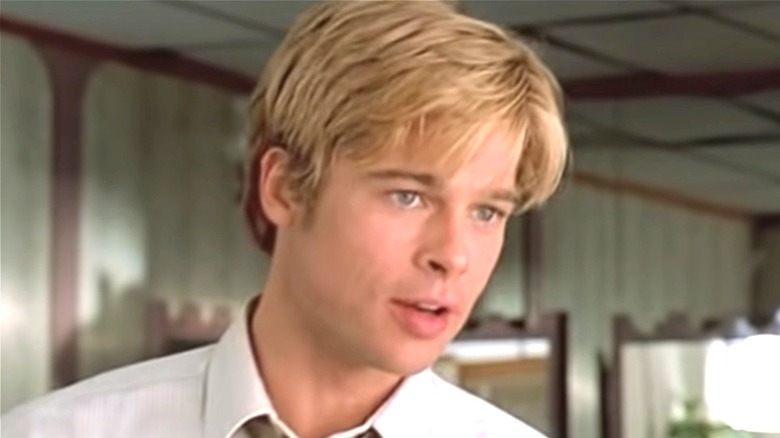 Universal pictures
In Martin Brest's 1998 fantasy romance "Meet Joe Black," Death is curious about what it means to be alive. Taking the body of a young man (Brad Pitt) killed while crossing the street, the now corporeal Death eases himself into the life of businessman Bill Parrish (Anthony Hopkins), a man Death knows is fated to die on his 65th birthday, which is mere days away. Death offers Parrish a deal: If he acts as Death's guide to the world of the living, he will not die. Parrish isn't entirely thrilled to become a life coach for the grim reaper, but he reluctantly agrees. 
Introduced to Parrish's family as "Joe Black," Death begins to learn about humanity and grows closer to Parrish's daughter Susan (Claire Forlani), who believes she knows "Joe": She met the young man whose body Joe is using at a coffee shop shortly before his death.
As the film progresses, Joe learns more about human life and grows closer to Susan, falling in love with her as his initial whim to become human evolves into something far more serious.
Learning the deeper meaning of love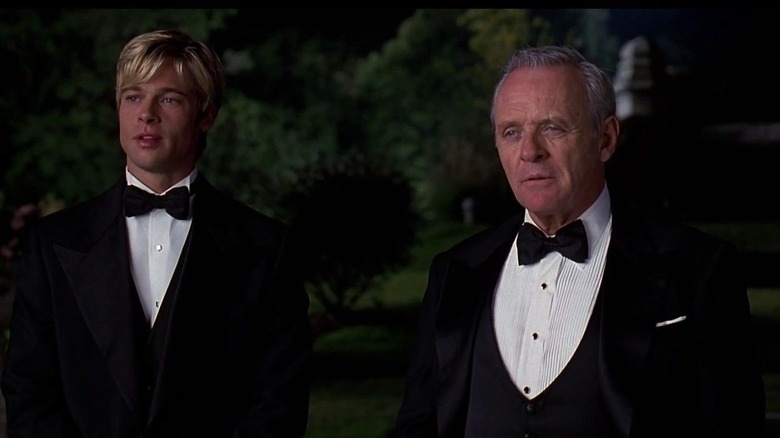 Universal pictures
By the film's final scene, Joe has come to realize that his love for Susan can never really work. He could take her with him to the afterlife, but Parrish makes the case that love is more than desire — it's also sacrifice and a commitment to honesty. Joe realizes that to take Susan from her life simply because of his passion for her would be wrong. 
At Parrish's birthday party, the older man reconciles with his family, and Joe keeps his secret from Susan, who may or may not grasp the magnitude of who he is. Thanking her for loving him and promising that she will always have what she found in the coffee shop, Joe leaves Susan and meets with Parrish. The two ascend a stone staircase and walk over a bridge, disappearing for a moment, though only Joe returns. 
Susan walks up to him but soon realizes there's something different about him. The young man seems bewildered and recalls only their meeting at the coffee shop. The pair speak, and while Susan seems to realize that the young man isn't Joe, she also realizes he's someone she cares about very much and who undoubtedly cares for her. The pair walk hand-in-hand back to the celebration as the party fireworks explode.
A sacrifice for love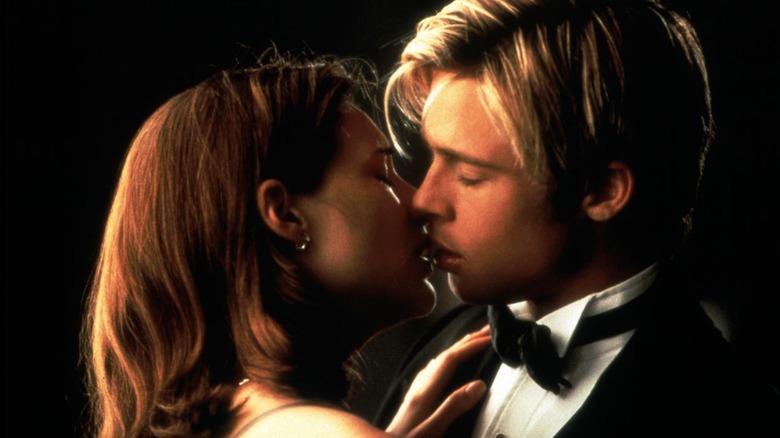 Universal pictures
The ending of the movie encapsulates both the sacrifice Joe made for Susan and also the gift he has given her. By the film's end, Joe realizes he can't be the person Susan needs him to be, but he can grant her the possibility of happiness by restoring the man from the coffee shop to life, allowing them the potential for a lifetime's worth of joy together, something that Joe himself can't give. 
At the same time, Susan seems to understand that the man she considered Joe is gone, along with her father, and while she doesn't outright state that she knows what happened, she does wish aloud that the young man could have known her father. When the young man replies that he wishes the same thing, it seems clear that she realizes Joe and the young man are not the same person.
The ending of "Meet Joe Black" is a meditation not only on the beauty of life and the exuberance of passion but also of learning when to let go, to sacrifice our happiness for the hope of someone else's. It's an act of true love that makes the film's ending bittersweet but still oddly hopeful.