Planet Of The Apes 4 - What We Know So Far
"War for the Planet of the Apes" gave fans of the science fiction series an emotionally charged action epic with one of Andy Serkis' best performances according to critics. The film saw the end of Serkis' Caesar, a genetically modified ape who leads others of his species to rebel against human captors. The 2017 film seemed like an end a highly lucrative trilogy, as the narrative not only tied up many loose ends and included the death of the main character, but after the film was released little talk of a sequel existed for quite a while.
The "Planet of the Apes" franchise is based on 1963 book of the same name from author Pierre Boulle (via BBC). The first film adaptation came as a Charlton Heston and Roddy McDowall vehicle in 1968. Box Office Mojo reports that 20th Century's rebooted "Apes" trilogy has earned $532 million worldwide, and the entire "Planet of the Apes" franchise, including the four sequels that followed Heston's original, as well as the ill-conceived 2001 one-off reboot by director Tim Burton, has earned $793 million when tallying up tickets sales dating back to 1968
Now, fans of the franchise have gotten some exciting news about plans for another original entry into the seminal science fiction series.
Maze Runner director to helm a fourth Apes film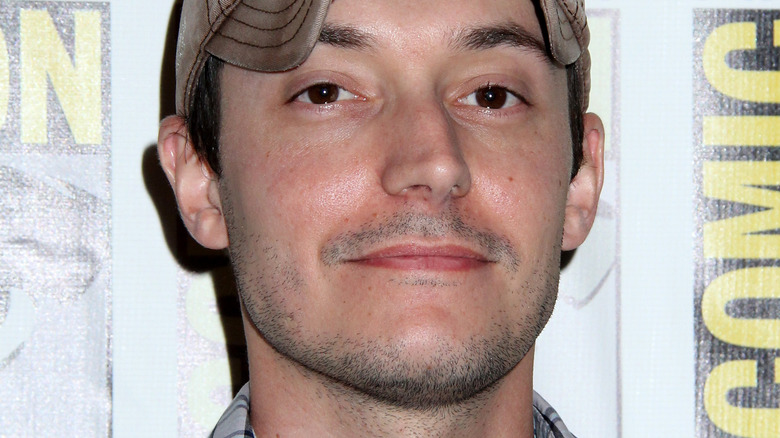 Kathy Hutchins/Shutterstock
In December 2019, two and a half years after the release of "War for the Planet of the Apes," The Hollywood Reporter broke the news that a new film was in development. This came not long after Disney bought 20th Century Fox, but before it rebranded 20th Century Studios, a move that gave them ownership over all of the studio's intellectual properties. At that time, all that was known was that Wes Ball (above) was developing the project with the intent of directing it.
Ball is most known for directing all three entries of "The Maze Runner Trilogy," which are based on the young adult science fiction novels by James Dashner. That franchise has pulled in over $924 million at the international box office, according to The Numbers. It seems that the studio wants a filmmaker who can handle the massive property that is "Apes." 
The Hollywood Reporter interviewed 20th Century Studios president Steve Asbell in March 2022. When asked about an update on the "Apes" film, Asbell simply said, "We are expecting a draft very shortly, and it's Wes Ball attached to direct. We hope to go by the late summer, early fall." While this is a vague note, it suggests the script by an undisclosed writer is well on its way to being complete and that pre-production is beginning if shooting is to be underway in less than six months.