Shining Girls' Michelle MacLaren Shares Her Experience Working With Elisabeth Moss - Exclusive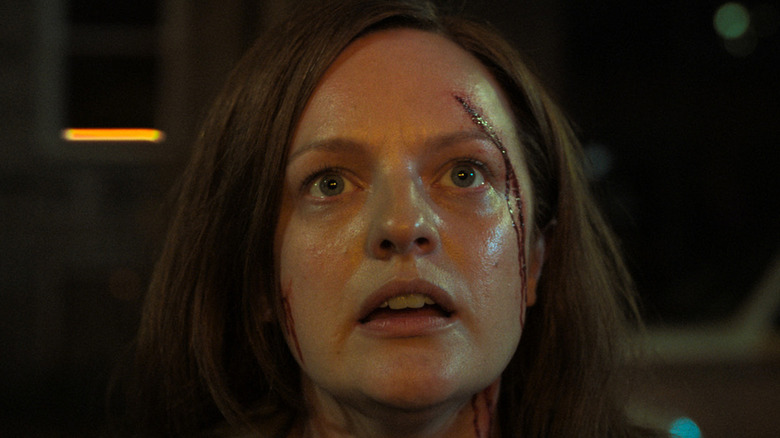 Apple TV+
When it comes to movies and TV shows, if the name Elisabeth Moss is in the credits, it's almost a guarantee of quality. Starting from an early age, Moss has appeared in a number of prestigious projects, including the beloved TV show "The West Wing" and the movie "Girl, Interrupted." She rose to widespread prominence with her Emmy-nominated turn as Peggy Olson in "Mad Men," which kicked off a string of critically lauded roles in shows like "Top of the Lake" and "The Handmaid's Tale," and movies including "Her Smell" and "The Invisible Man."
Moss has continued her streak of smart, challenging work with her latest project, the Apple TV+ thriller "Shining Girls," where she stars as Kirby Mazrachi, a Chicago newspaper archivist whose life was upended after an attack by a serial killer. When a murder victim whose wounds are consistent with her own is found, Kirby takes it upon herself, as the lone survivor of the killer, to track him down and stop his reign of terror once and for all. In addition to headlining the series, Moss also serves as an executive producer and director, and all three roles led to a close collaboration with Michelle MacLaren, another executive producer and the director of the first and second episodes. In a conversation with Looper, MacLaren described her experience working with Moss, and — spoiler alert! — she has nothing but good things to say about the star.
MacLaren describes Moss as a multi-talented collaborator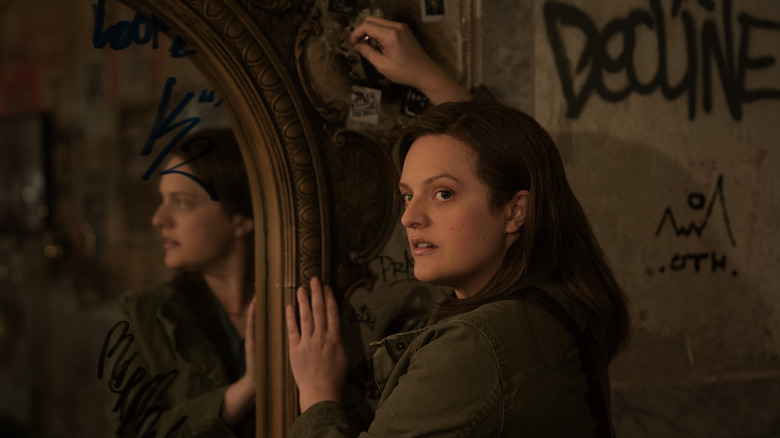 Apple TV+
Michelle MacLaren worked with Elizabeth Moss not only in her capacity as a director, but also in their shared work as executive producers. And when Moss took the reigns as director as well, MacLaren noted that she was exceptional at the task. "Lizzie is amazing," MacLaren gushed to Looper. "As an actress, we all know she's brilliant. She's equally brilliant as a director, and she's a wonderful executive producer. She's a great collaborator." MacLaren added, "It was exciting and fun to work with her. It was a joy to work with her. We took a deep dive into studying these characters and the style and tone of the show. ... She's got the versatility and the facile-ness and the nuance. It is mind-blowing."
MacLaren has directed brilliant actors before, from Bryan Cranston and Bob Odenkirk in "Breaking Bad," to the large and talented casts of "Game of Thrones" and "The Walking Dead." And while she observed that each actor she's worked with is different, Moss reminded MacLaren of one particular actor. "When I'm working with Lizzie, sometimes, I think of Bryan Cranston because Bryan and Lizzie have this incredible ability to understand things from both a character's point of view and a director's point of view," she revealed. "You can be walking over to give them a note, and they'll all of a sudden say, 'Oh, hey, you need me to do [a certain task]' from a directing [perspective]. You're like, 'Yeah,' or you give a note from a character way, and they're an incredible instrument that takes a note and does a tiny little change and makes it suddenly brilliant. Their versatility is wonderful."
New episodes of "Shining Girls" premiere every Friday on Apple TV+.