The Malachi Detail That Has Law & Order: Organized Crime Fans' Eyebrows Raised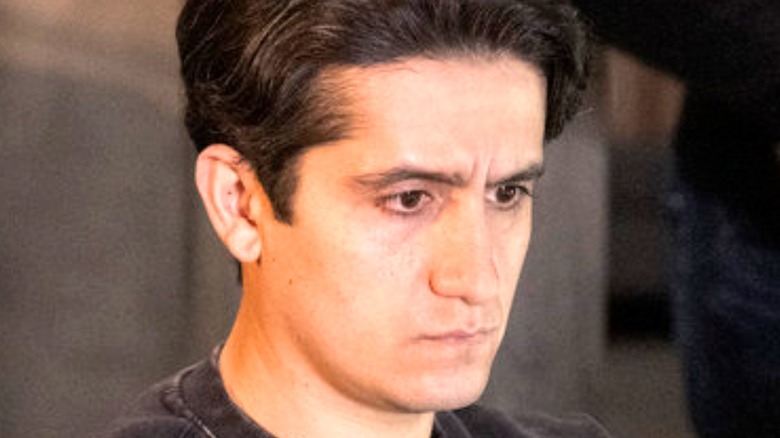 Scott Gries/NBC
"Law & Order: Organized Crime" is speeding its way toward what's shaping up to be an intense Season 2 finale. In the wake of the news that the series has been renewed for Season 3, fans are settling in and beginning to really care about the show's characters. In short, they're learning that the beloved "Law & Order: Special Victim's Unit" crossover character and fulcrum of the series Elliot Stabler (Christopher Meloni) isn't the only fruit on this particular tree.
Among these well-loved new characters is Adam "Malachi" Mintock (Wesam Keesh). Malachi is a newbie to the team who was introduced in Season 2 and he is a hacker forced to assist the Organized Crime Task Force to avoid being prosecuted for cybercriminal activity. Fans posting to the "Law & Order: Organized Crime" subreddit have some major opinions about a fleeting moment in Episode 20 of Season 2, "Lost One," involving Malachi. What did he do that left fans of the show scratching their heads? 
Fans are confused by Malachi's sudden coldness toward Jet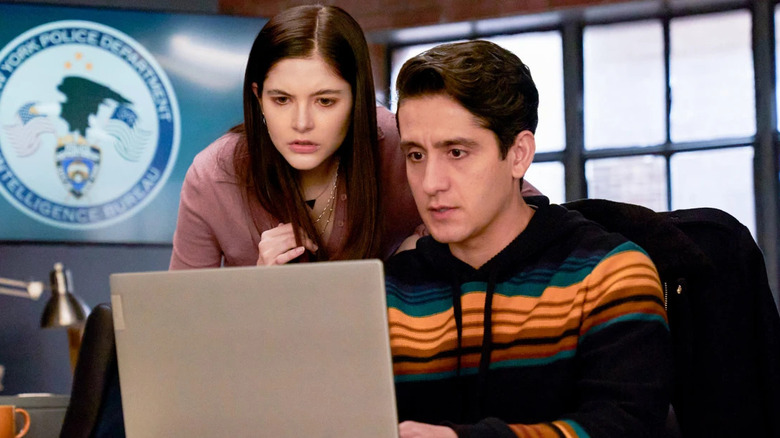 Michael Greenberg/NBC
A segment of "Law & Order: Organized Crime" fans are very into the nascent pairing between Malachi and Jet Slootmaekers (Ainsley Seiger), a detective and fellow hacker. The twosome recently shared a kiss that, per NBC's Today, cemented them as the show's best romance. This is why viewers were upset by a scene that took place during "Lost One." 
During the episode, Jet notes that Malachi has been distant lately, and he makes excuses about his phone's battery being worn down. Malachi had stated that he wanted a specific sort of high-end sneaker, and toward the end of "Lost One," Jet arrives at his apartment with the footwear in tow. He refuses to answer the door, though, and she ends up leaving the sneakers on his doorstep.
The couple's fans were baffled by Malachi's sudden coldness toward Jet. Redditor u/cfinboston was specifically confused by the scene's conclusion, stating in part, "[t]he audience definitely loves them, so a happily ever after would be popular with the viewers. He wouldn't even need to appear again, they could have just shown her giving him the sneakers and him pulling her inside while kissing her and fade to black."
"Maybe there is a bigger plot line for him?? Being blackmailed? Seriously ill? Working for the CIA, FBI, etc??" wondered an equally bumfuzzled u/Raven2002. Other fans, including u/OGCucumber07, think the couple, in an early getting-to-know-you phase, is simply suffering from a case of miscommunication. "I feel that they are still just trying to figure out each other's 'language'," u/GlitteringCat5205 suggested. "Miscommunication, that is all," agreed u/sweetpeapickle.
Fans will have to keep watching the series to find out if Malachi and Jet overcome their misunderstanding.