Firestarter Remake - What We Know So Far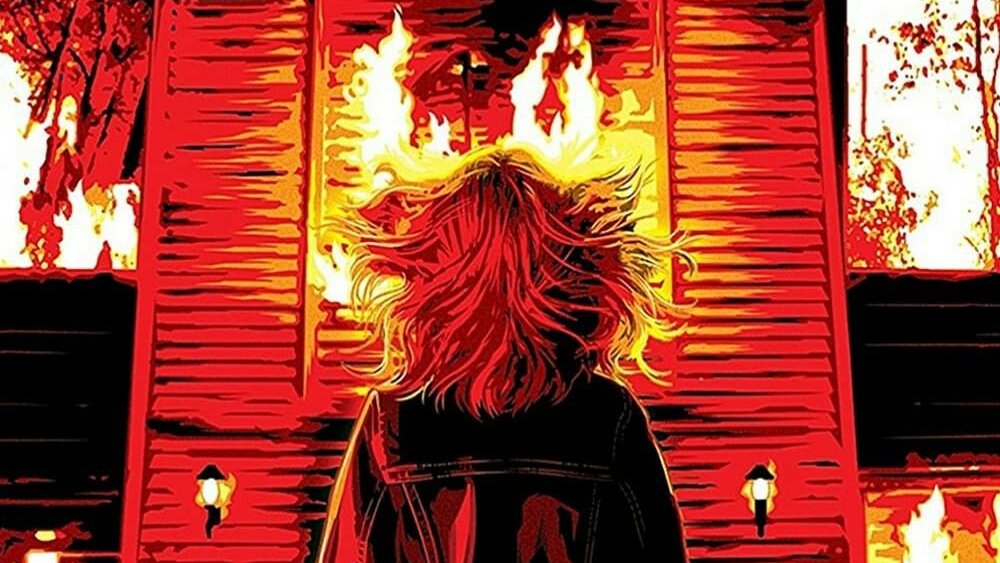 Universal Pictures
Get ready, Stephen King fans — a new cinematic take on one of the Master of Horror's most underrated novels is on the way.
A new adaptation of King's 1980 novel Firestarter is officially on the way from filmmaker Keith Thomas, with a screenplay that has met with the approval of King himself. One of King's fleetest and most tense works, Firestarter was previously adapted into the 1984 film of the same name, which starred a very young Drew Barrymore as Charlie McGee — a sweet, precocious seven-year-old who just so happens to be pyrokinetic.
Thomas only has one feature film under his belt, but it's a doozy: 2019's The Vigil, which he wrote and directed for venerable production juggernaut Blumhouse. That flick debuted at the Toronto International Film Festival in September of 2019, where it drew rave reviews for its creepy atmosphere and well-constructed ties to Jewish Orthodoxy and ancient religious traditions. Speaking with the website Zavvi, Thomas revealed that it's all systems go for the new take on Firestarter, which will also be produced by Blumhouse.
"When Jason [Blum] pitched it to me it was exciting, as that's one of my favorite Stephen King novels, and [while] I really like the 1980's film, I felt we could do something new," the director said. "The screenplay is by Scott Teems, who wrote the upcoming Halloween Kills, it's an amazing script. It has everything you would want, people's heads catching fire and their faces melting off... [King] watched The Vigil, approved me as director and he read the script from the early stages, and he's very happy with it. He's excited for it, he's there the whole way."
Well, if King is pumped, then so are we — so here's everything we know so far about the Firestarter remake.
Does the Firestarter remake have a release date?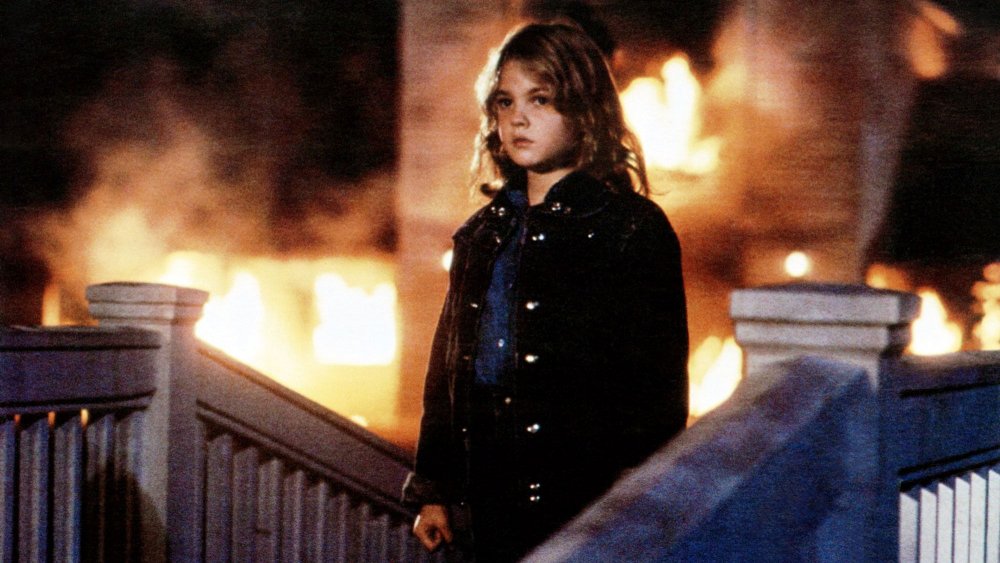 Universal Pictures
While Firestarter has not scored an official release date, we can parse out a rough time frame based on a couple of the comments made by Thomas during his interview. First, it sounds like the script by Teems is complete, so there should be no holdups on the writing end. Second, he indicated that he is "hoping to film it this year" — a prospect that, as you have probably gathered, largely depends on when Hollywood production houses are ready to resume business as usual. While some overseas productions like the latest Fantastic Beasts film and Warner Bros. and DC's The Batman are coming back online, productions which are based stateside are a different story at the moment.
Assuming, though, that the flick is able to go before the cameras late this year, we can optimistically allow at least a few months for pre-production and casting, and a few more for principal photography and post-production — which just might allow Firestarter to hit theaters by around Halloween 2021. If the start of production is pushed back, however — or if the flick hits casting snags, or if post-production ends up being extensive — then we might see the film hitting screens sometime in 2022, likely in the spring. Of course, there are tons of variables that could come into play here, so we'll largely have to wait and see how they pan out. We'll be keeping tabs on this project and awaiting an official release date announcement.
Who's in the cast of the Firestarter remake?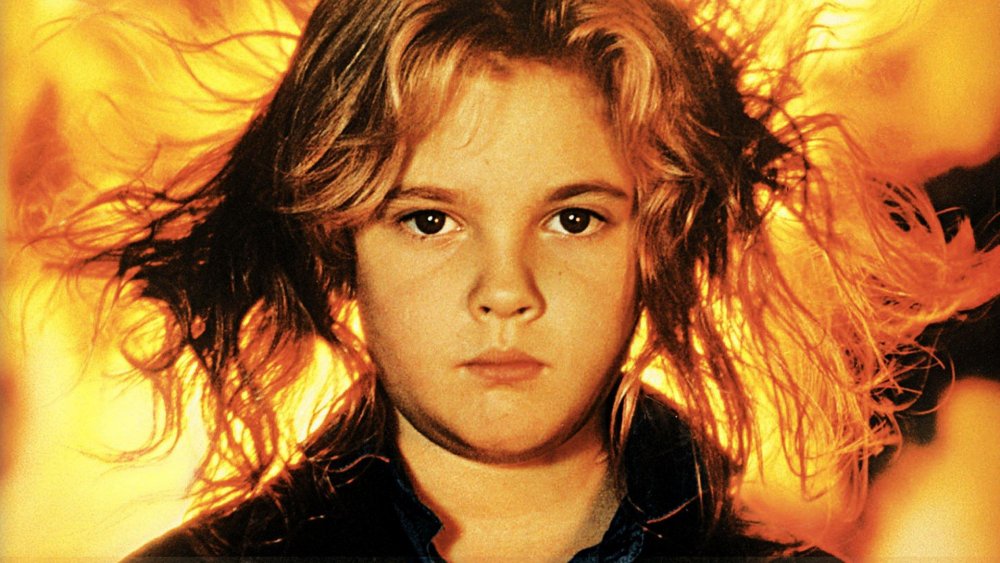 Universal Pictures
While the original Firestarter sported a pretty stellar cast — including the likes of David Keith, Martin Sheen, and George C. Scott alongside the prodigiously talented Barrymore — the screenplay by Stanley Mann didn't exactly allow them to shine, heavy as it was on clunky dialogue. Still, Keith and Barrymore, as father and daughter, developed a sweet onscreen chemistry, and casting will be key to duplicating that feat for the remake.
On September 29, 2020, Collider reported that Zac Efron is set to play Andy McGee, Charlie's father. Some might be quick to dismiss Efron, letting his past roles in movies like the High School Musical franchise cloud their judgement, but he's actually a perfect fit for the Firestarter remake. Efron's turn as the real-life serial killer Ted Bundy in the 2019 film Extremely Wicked, Shockingly Evil and Vile impressed critics and audiences everywhere, proving he could take on challenging roles in darker projects. He seems fit to impress in Firestarter. 
As for who will join Efron as his onscreen daughter, one can only speculate. Keeping in mind that Charlie's very young age is key to her characterization, Brooklynn Prince would be a great choice for the role. She's only ten years old, but has proven her acting chops as the star of the Apple+ TV series Home Before Dark, and she's also previously starred in the horror feature The Turning alongside Stranger Things star Finn Wolfhard. 
The role of Charlie's doomed mother Vicky, portrayed by Heather Locklear in the original film, would be nicely filled by Barrymore herself. Small as the role might be, it would be a nice nod to the original Firestarter, and the actress would hardly have to take any time out from her busy schedule to take it on.
What is the plot of the Firestarter remake?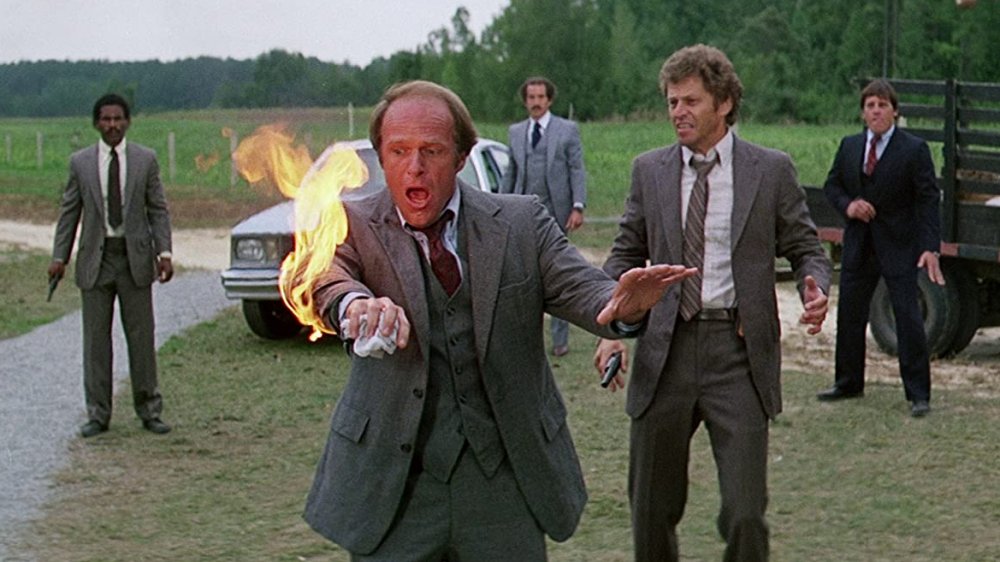 Universal Pictures
Since King has given Teems' screenplay his blessing, we can be relatively certain that the new Firestarter will stick pretty closely to the plot of his novel, although the time period will almost certainly be updated. In it, we meet Andy and Charlie McGee already on the run. Through flashbacks, we learn that Andy and Victoria "Vicky" Tomlinson, as college students, agreed to take part in a study involving an experimental drug known as "Lot 6." While some participants suffered horrific side effects, Andy and Vicky only experienced a mild, pleasant trip — after which she could read minds, and he could control them with the mere power of suggestion, an ability he came to call "The Push."
The pair had later married and had Charlie, and for years, the family suspected that they were being watched by the shadowy government agency — "The Shop" — responsible for the experiment. Unfortunately, they were right, and after agents kill Vicky and kidnap Charlie in the hopes of harnessing her power, Andy is forced to take action. Incapacitating the agents and reclaiming Charlie, he takes the young girl on the run — but despite their best efforts, they are both eventually recaptured and detained in a Shop facility.
Here, the nefarious agency hopes to nullify Andy's powers while using him as a bargaining chip to incentivize Charlie to increase her own. We won't give away any of the twists that take place from there, but we will say that the climax of the novel constitutes the most slam-bang, adrenaline pumping dozen or so pages the Master has ever written. For all its faults, the 1984 film largely did that climax justice, and we're confident that Thomas will do the same.