The CW's Live-Action Powerpuff Girls Reboot May Live To See Another Day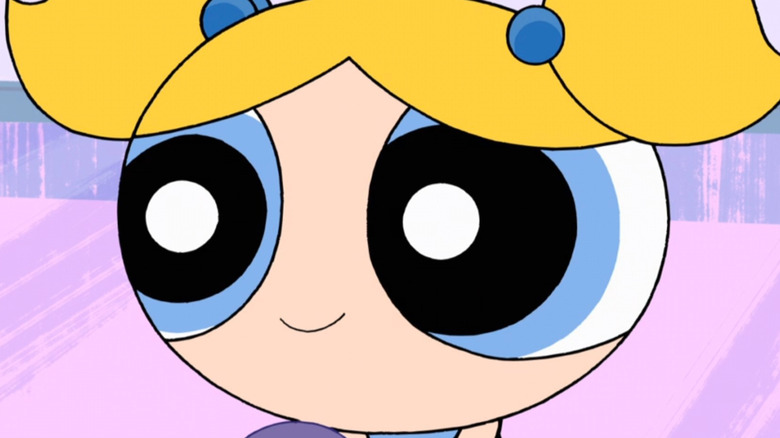 Cartoon Network
The fictional city of Townsville, USA, was protected well by the unlikeliest of heroes — the titular sisters of "The Powerpuff Girls" — from late 1998 until the Spring of 2005. In the beloved animated series, Blossom (Cathy Cavadini), Bubbles (Tara Strong), and Buttercup (Elizabeth Daily) are created by Professor Utonium (Tom Kane) using a mixture of sugar, spice, and everything nice — and an accidental dose of Chemical X — to become crime-fighting superheroes. 
"Powerpuff Girls" spoke to an entire generation of young girls, telling them that their different personalities can assist them in succeeding in a world made for men. The kindergarten-age heroes have superpowers like flight and strength, but their individual personalities make them a special ingredient in the team to save the world. Of course, after a series like this has such an impact on audiences, a live-action adaptation was bound to happen. In August of 2020, the CW series "Powerpuff" began filming with Chloe Bennet ("Agents of S.H.I.E.L.D.") as Blossom, Dove Cameron ("Descendants") as Bubbles, and singer Yana Perrault, in her acting debut, as Buttercup.
Unfortunately, after some backlash about the costumes and leaked script pages, the series lost Bennet and went back to the drawing board. While it felt like the project was dead in the water, a recent report reveals that there is still hope for the live-action series to see the light of day.
There is still hope on the horizon for Powerpuff Girls fans
While the excitement surrounding the announcement of a live-action "Powerpuff Girls" series brought serious hype, those expectations can prove disastrous for a pilot. The CEO of the CW, Mark Pedowitz, told The Hollywood Reporter last year that pilots happen to see what they missed and potentially allow them to go back and recalibrate for a better product. "This is a powerful property, it engaged a lot of interest, and we want to get it right," Pedowitz said. But when the script pages leaked on Twitter to some pretty severe backlash and Chloe Bennet dropped out, the series seemed well and truly dead.
However, a recent report by TVLine's Inside Line got the scoop on the status of the "Powerpuff" series. This is what they had to say on the subject: "I am assured that The CW's live-action adaptation of the Powerpuff Girls, after coming in last spring 'too campy' (and which definitely no longer costars Chloe Bennet), is still in some stage of redevelopment." 
While this report isn't backed up by an actual statement from the CW and doesn't indicate when we can expect an update, much less a release date, the fact that the network isn't giving up on the series is encouraging. Updating the iconic trio of heroes is way past due, giving a new generation the confidence to use their sugar, spice, and everything nice to work together and save the world.