The Role You Likely Forgot Michael Fassbender Had On Band Of Brothers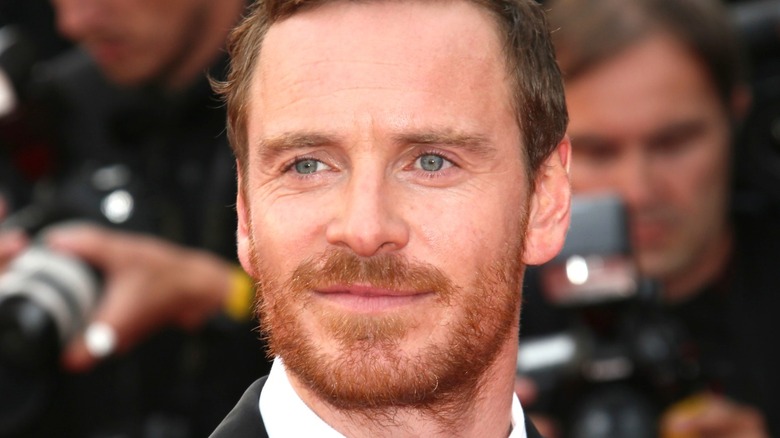 Denis Makarenko/Shutterstock
He's provided a steely edge to a legendary comic book villain in Magneto and turned heads after stealing scenes through an all-too-brief appearance in a Quentin Tarantino movie. Incredibly, though, there was a time when Michael Fassbender wasn't a name to look out for like it is now. In fact, before his appearance in the Tom Hanks-produced war drama, there was a time his name was barely noticeable.
Based on Stephen E. Ambrose's book of the same name, HBO's "Band of Brothers" was a miniseries released in 2001 and was the small-screen cousin of sorts to "Saving Private Ryan." The 10-part series follows the monumental battles of "Easy Company," a parachute infantry regiment whose bonds were built during training and tested to their limits during significant events in the Second World War. Among the likes of Simon Pegg and Donnie Wahlberg, Fassbender was also among the ranks of the cast of this Emmy-award-winning show (via IMDb) and his character impacted a pivotal moment in Easy Company's earliest, most impactful days.
Michael Fassbender played Burton P. Christenson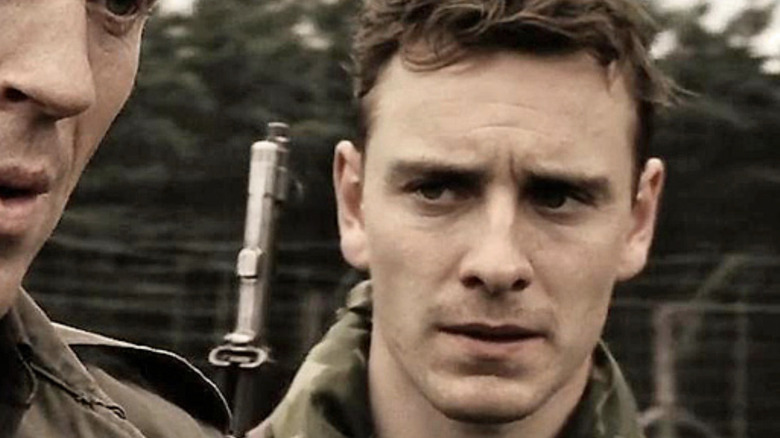 HBO
Appearing in seven of the 10 episodes of "Band of Brothers," Michael Fassbender plays Technical Sergeant Burton P. "Pat" Christenson, who, like many characters on the show, was based on an actual member of the regiment the show focused on (via Smithsonian Magazine). While not quite as prominent as some of the other characters in the series, Christenson plays a considerable part among the ranks and leads to one of the company's most challenging lessons during training. 
In Episode 1, "Currahee," Christenson is caught drinking from his canteen on a night run by their drill instructor, Captain Herbert Sobel (David Schwimmer). As punishment, he's made to run 12 miles, pressuring the commanding officer to work even harder on the troops he's tasked with training.
Admittedly, Fassbender's appearance in the beloved series is slightly underused, like so many other familiar faces that appear in it. Nevertheless, it acted as a great stepping stone for Fassbender, who would, years later, be reunited with another member of the cast when he starred opposite James McAvoy in "X-Men: First Class."