The Blue Bloods Star You Likely Forgot Was In Band Of Brothers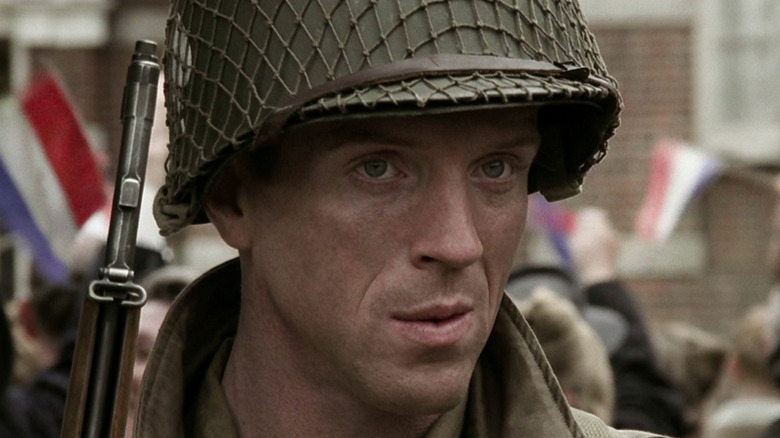 HBO
Following his groundbreaking war drama "Saving Private Ryan" in 1998, Steven Spielberg got to work on telling another important tale from the same era, only in a one-off series for HBO. Working alongside Tom Hanks, the two delivered an incredible war drama that detailed the heroic exploits of Easy Company in the revered show "Band of Brothers."
Spanning only 10 episodes, the show hosted an array of incredibly talented actors that became household names in their own right. Boasting appearances from movie stars in the making, the cast of the show comprised Tom Hardy, Simon Pegg, Michael Fassbender, James McAvoy, and Jimmy Fallon. "Band of Brothers" provided a step up for many names that became massive ones in the years that followed. One star, in particular, was often at the forefront of Easy Company's missions and would eventually become a core member of the Reagan family in the hit TV show "Blue Bloods" and a regular at the now-iconic dinner table.
Donnie Wahlberg was among the Band of Brothers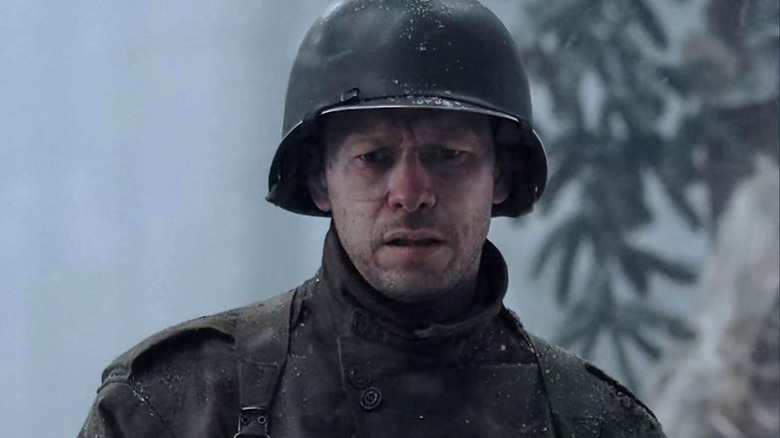 HBO
Nine years before Donnie Wahlberg picked up the badge of Detective Daniel Reagan in "Blue Bloods," he took up arms alongside the brave men of Easy Company as Carwood Lipton in "Band of Brothers." Present for the entire season of the groundbreaking series, Wahlberg's character was a level-headed member that stepped in to ground the men during some of their most challenging moments. Like so many others on the show, Wahlberg's performance was a stellar one and provided an experience that the actor admitted was like no other even years later because of the relationship built between his colleagues.
Speaking on the "Band of Brothers Podcast," Wahlberg admitted, "we didn't do what those men [Easy Company] did. God knows we would have ever been able to do what those men did or even come close. But the blessing we had of being able to represent them bonded us, the cast and the actors, in a way that is as close as we could ever feel to being those guys."