Walker Actor Mitch Pileggi Reveals His Favorite Episodes Of The X-Files - Exclusive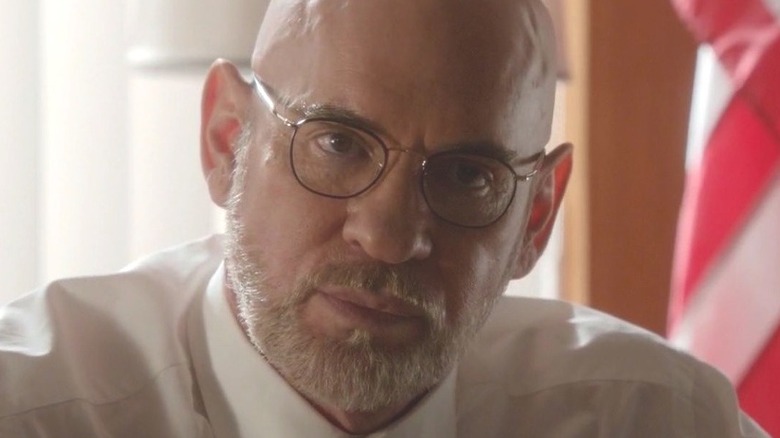 Fox
It's hard to believe that "The X-Files" is nearing its 30th anniversary. The procedural series with an extraterrestrial sci-fi twist first aired in 1993, changing genre TV forever. David Duchovny (Fox Mulder) and Gillian Anderson (Dana Scully) starred in the show as unlikely FBI partners teetering on the edge of their will-they-or-won't-they relationship for the series' run.
Scully and Mulder weren't on their own, though. Mitch Pileggi played Walter Skinner, the assistant director of the FBI. Outside of Duchovny and Anderson, Pileggi bagged the most episodes of the series, clocking in at 91 between his 1994 debut and the short-lived Hulu reboot in 2018 (via IMDb). With so many episodes to choose from, you'd be hard-pressed to pick a favorite. But Pileggi has some ideas.
Mitch Pileggi revealed his favorite "X-Files" episodes during an exclusive interview with Looper for The CW series "Walker." He also dished on what it was like working with the cast and the small "X-Files" reunion he had on the "Supernatural" set.
The X-Files is a forever home for sci-fi nerds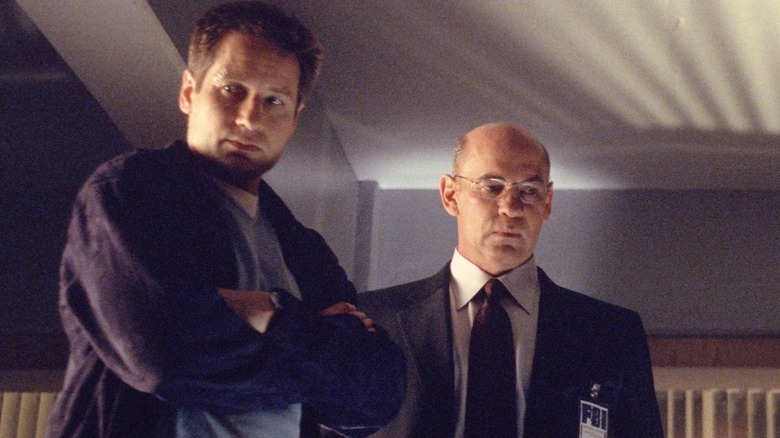 Fox
On Mitch Pileggi's favorite "The X-Files" episodes, he said, "There were a lot of good episodes. It has been a long time since I've watched. 'The Post-Modern Prometheus' was a great one, but 'Home' is my favorite of all time. That's about the sickest one that we ever put out there, so that shows you where my head is." Of course, Kim Manners directed the episode "Home," which contains a chilling cocktail of horror, depicting the corpse of a baby and implied incest. It's also the name of an early "Supernatural" episode — which shares a great deal in common with the original sci-fi series.
"Being part of 'The X-Files' was amazing. It was absolutely amazing, and to have been on that set and spent so many years doing that, I feel honored to have had that opportunity," Pileggi added. "It was a great ride, and I still talk to Chris, I texted Gillian [Anderson] on her birthday and David [Duchovny], and we text back and forth and see each other on occasion."
Pileggi recalled his memories from The X-Files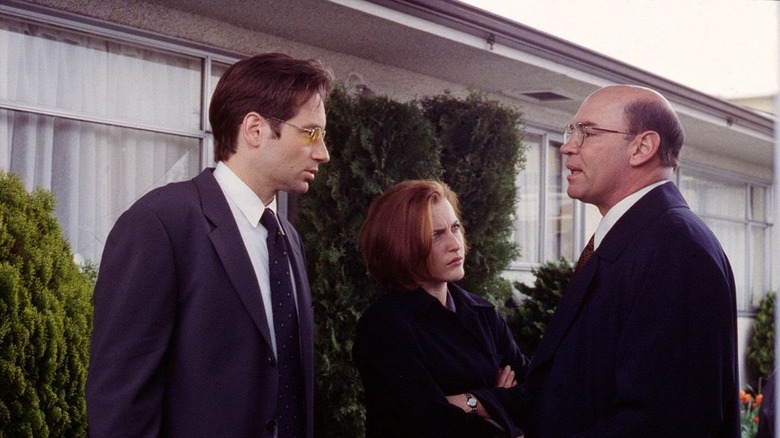 Fox
Mitch Pileggi only has lovely memories working with "The X-Files" cast. "Oh, yeah. We had a lot of good times. I mean, we got silly, and we would work long hours," he said. "That's back when we were working 16 hours, averaging 16 hours a day. It was rough, so the fact that we could even smile at the end of the day was pretty amazing. There were a lot of great times. It's a long time ago, and it goes a long period, but yeah."
Yet Pileggi's time on "The X-Files" set in the original run and reboot weren't the only times the actor got to work with the cast and crew. On "Supernatural," he had a reunion with the crew and even former director Kim Manners, who died from cancer in 2009. Of working on "Supernatural," Pileggi said, "It was fun. I was working with a lot of the guys, [and] a lot of the crew on 'Supernatural' were 'X-Files' crew, so it was a real treat." Getting to work with Manners one last time was a particularly special moment for Pileggi, who said, "Kim Manners was there when I came and did the first episode, so I got to spend a little bit of time with him before he passed, and I'm so grateful for that."
"Walker" airs Thursday nights on The CW, with episodes streaming on the website and CW app the next day.