The Real Reason Crystal Reed Left Teen Wolf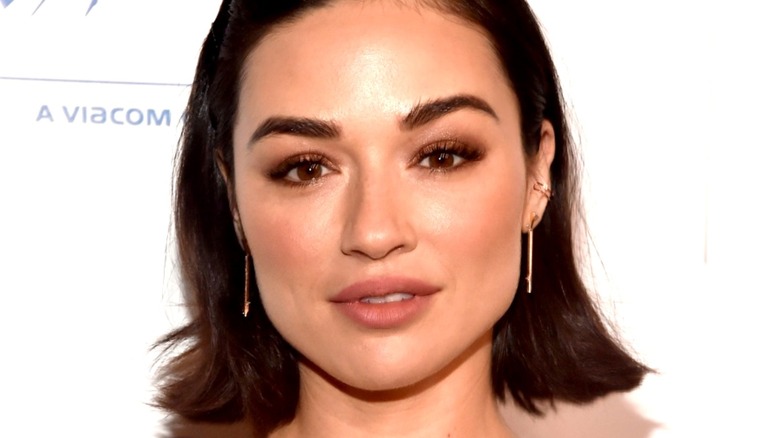 Alberto E. Rodriguez/Getty
From 2011 until 2017, MTV's "Teen Wolf" — which was loosely based on the 1985 film of the same name — was a hit show for the network. The series lasted for six seasons and produced 100 episodes (per IMDb), all the while introducing viewers to an array of beloved characters played by a hip young cast that featured Tyler Posey, Dylan O'Brien, Holland Roden, and Crystal Reed.
Unlike the '80s movie that inspired it, the MTV series isn't a comedy. "Teen Wolf" centers around Scott McCall (Posey), a high school student who learns that he lives in a supernatural hotbed after he gets bitten by a werewolf. Needless to say, things get hairy for our young protagonist as he is forced to contend with all manner of threats, including banshees, berserkers, and The Beast. Plus, Scott also has to worry about being hunted by humans who think he's evil.
Of course, given that "Teen Wolf" is a teen drama that came out while society was still riding the high of the "Twilight" boom, the series features plenty of supernatural romance. One of the most memorable relationships is the one that existed between Allison Argent (Crystal Reed) and McCall. Allison came from a family of hunters, so she had conflicted feelings about falling in love with a werewolf. However, it still stung when Reed's character was written off "Teen Wolf" in super tragic fashion. But what was the real reason for Reed's departure from the hit series?
Crystal Reed left Teen Wolf to pursue other projects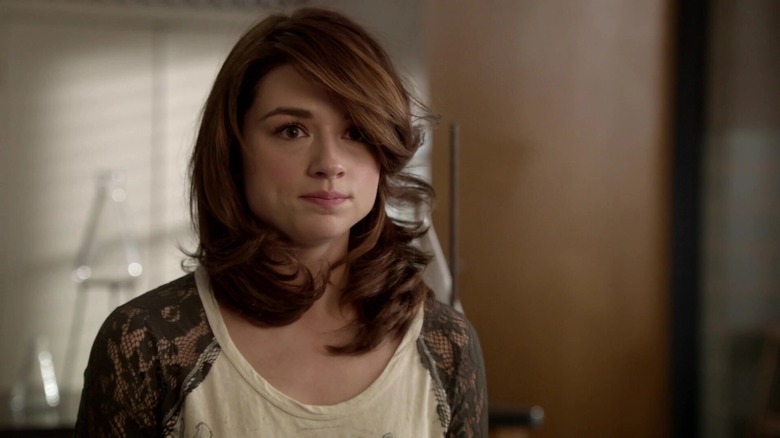 MTV
Crystal Reed left "Teen Wolf" following Allison's heartbreaking death at the hands of some Japanese Oni warrior spirits in Season 3. It was a shocking moment, to say the least, but it might not have happened if Reed had wanted to stick around. However, the performer felt that she'd accomplished everything she could have while playing Allison and decided to leave "Teen Wolf" to pursue other projects. "Creatively, there were things I wanted to do differently," she told Entertainment Weekly. "I wanted to explore other avenues of film and TV. I wanted to jump into different characters... So I went to Jeff [Davis] and talked about it, and he said, 'We'll write you a great ending.'"
That said, the decision to leave "Teen Wolf" wasn't an easy one for Reed. She enjoyed playing Allison and developed a bond with the character. Understandably, it took a while for her to get used to life after the MTV series. "It's so hard for me to let go of [Allison]," Reed added. "I went into, like, a week of mourning because a part of me left with a part of her. She'll always be there with me. I'm so proud of her. I don't think I would have been so upset that she died if she wasn't so special to me. But she really was. It's so sad. I don't know what to say. I definitely feel it too. I feel it."