Details Emerge On The Wild Danny Boyle James Bond Movie You'll Never Get To See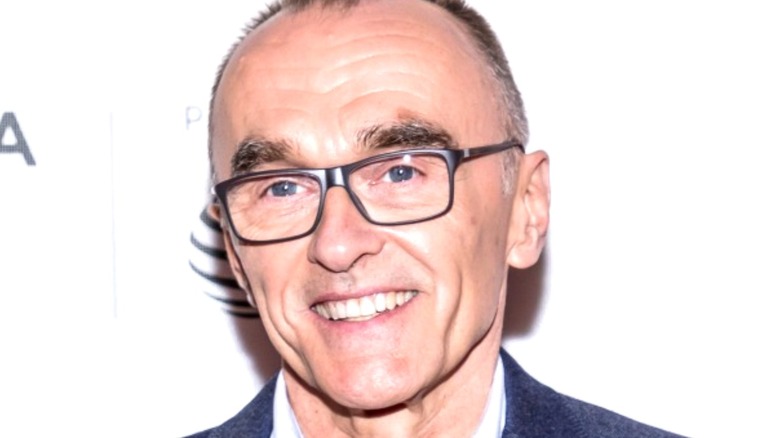 Sam Aronov/Shutterstock
It's an understatement to say that "No Time to Die" had a pretty difficult journey to the big screen. Daniel Craig's final outing as James Bond took a long time to get off the ground thanks to some development issues with famed British director Danny Boyle and co-writer John Hodge — before the duo parted ways with the studio and Cary Joji Funukaga was brought onboard. From there, the road to theaters was disrupted even further thanks to the pandemic, which caused the film's release date to be delayed a number of times before it eventually arrived in October 2021.
Bond's final mission pits him against the intimidating Lyutsifer Safin (Rami Malek), who wants to unleash a genetically coded virus out into the world as revenge for a traumatic event he endured as a child. It delivers a bombastic ending to Craig's tenure as 007, which started back in 2006 in Martin Campbell's "Casino Royale." The 2021 movie was a huge hit with audiences, and it raked in $774 million worldwide (via Box Office Mojo) — which is pretty impressive to say since theaters had taken a hit due to the pandemic.
But "No Time to Die" was originally going to follow a much different story when Boyle and Hodge were at the helm, and now the "127 Hours" and "28 Days Later" director has revealed details about what he had planned for 007.
Danny Boyle would've taken James Bond to Russia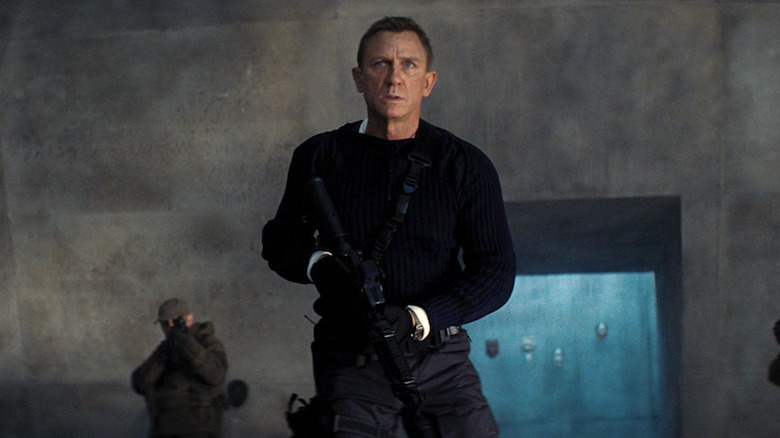 United Artists Releasing
007 fans will know that Danny Boyle was originally attached to the film back in February 2018 (via Variety) and worked with writer John Hodge on the script. But the director recently confessed to British Esquire that he was nervous about the film and wanted to take the hero to Russia, revealing that it would've been relevant now in light of current world events.
"I remember thinking, 'Should I really get involved in franchises?' Because they don't really want something different. They want you to freshen it up a bit, but not really challenge it, and we wanted to do something different with it. Weirdly — it would have been very topical now — it was all set in Russia, which is of course where Bond came from, out of the Cold War," he said.
The director added that it was set in the present, but the producers didn't believe in his pitch. "It was set in present-day Russia and went back to his origins, and they just lost, what's the word... they just lost confidence in it." Boyle did point out that a few ideas from his original story with Hodge made it into "No Time to Die" — like Bond having a child and dying at the end — so that's something, at least.
Although he's no longer interested in directing a "Bond" movie, Boyle has a few ideas for who should take over as 007, suggesting "The Batman" star Robert Pattinson or Paapa Essiedu, who's best known for shows like "I May Destroy You" and "Gangs of London." Interesting.