Law & Order's Christopher Meloni Had The Perfect Response To Those On-Set Ego Rumors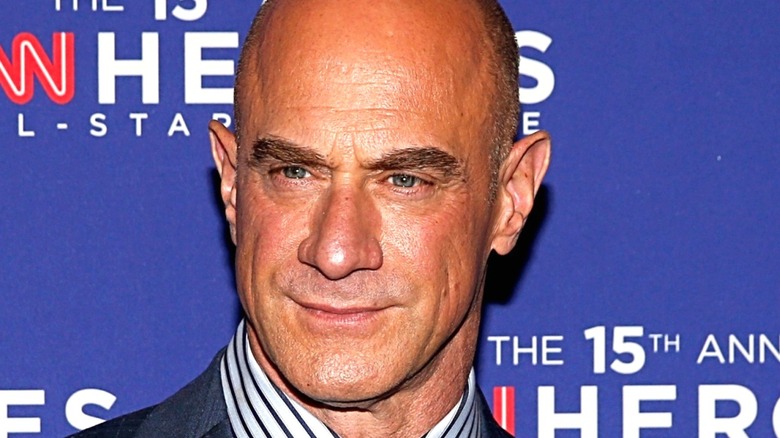 Dominik Bindl/Getty
Christopher Meloni is a staple in the "Law & Order" universe. Alongside Mariska Hargitay, Meloni kicked off the juggernaut that is "Law & Order: Special Victims Unit" in 1999 and now is the star of sister series "Law & Order: Organized Crime." The actor has spent 14 years of his life appearing in the two series (via IMDb) and has built up relationships with his co-stars and crew members. Meloni and Hargitay are very close friends after working together for so many years, and "Law & Order: SVU" guest stars like Paul Wesley have complimented Meloni's on-set behavior.
However, a recent article published by OK! cites an alleged source who claims Meloni's ego has gone through the roof, and he's different on set these days. "Now he's got a whole gym on set, and anytime there's a break in shooting, he begins working out," the supposed insider said. "When he starts doing splits and clapping pushups, people can't help but roll their eyes."
It didn't take long before these inflated ego rumors made their way to Meloni, who responded to the claims in the best way ever on social media.
Christopher Meloni hilariously responded to those ego rumors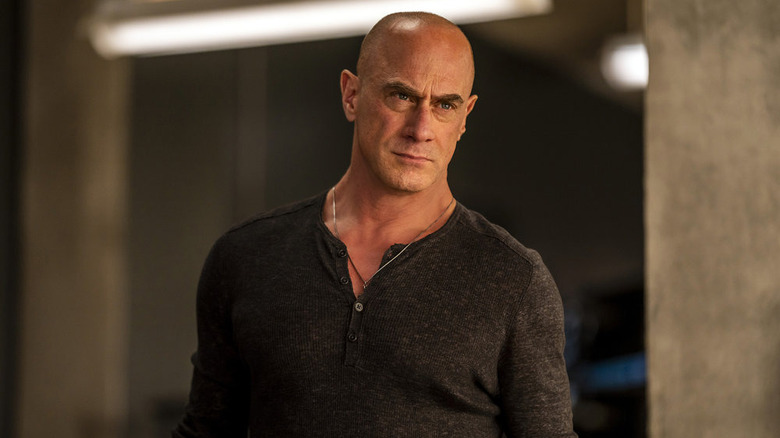 Zach Dilgard/NBC
Christopher Meloni shared a video on his Instagram on Friday, May 6, that perfectly trolled the OK! article about his massive ego. In the short clip, the actor is bent over doing a split in front of a handful of crew members in yellow vests. A voice pops up from behind the camera, telling Meloni it's time for him to head to set. "I still have 100 push-ups to do," he says as he dusts off his hands. The crew members then huff and puff and walk away in unison, with two of them yelling about his ego.
It's a hilarious post that perfectly makes fun of the ego rumors, and Meloni made it even better by adding the perfect caption and hashtags. "It's not just criminals that are busted on #OC," he wrote. He also included a hashtag suggesting that Olivia Benson (Mariska Hargitay) likes his splits and added an eye-rolling emoji. The video indicates that the crew members of "Law & Order: Organized Crime" found the ego rumors just as silly as Meloni himself. It's great to see he has such a supportive team behind him, even if they have to stare at those splits while they're back there.