What Has Mena Suvari Been Up To Since Leaving Chicago Fire?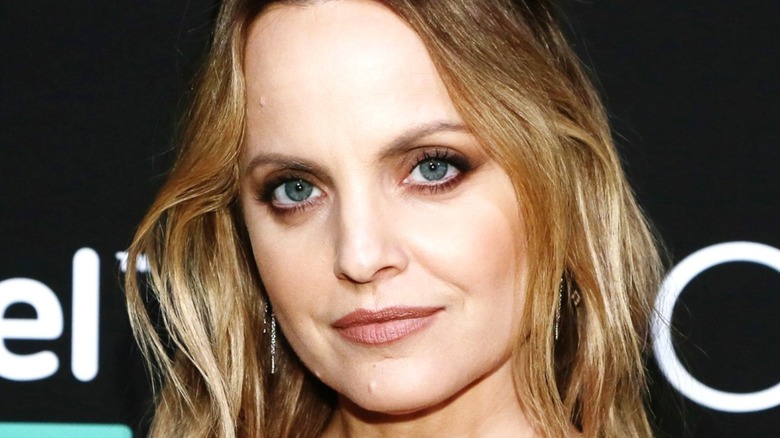 Gabriel Olsen/Getty
Mena Suvari's time as Isabella Thompson in "Chicago Fire" is only seven episodes long, first appearing in Season 2, Episode 3, "Defcon 1," and leaving in Episode 10, "Not Like This." But during this time, Isabella has quite meaningful interactions with several of the characters at Firehouse 51. 
As a campaign organizer herself, Isabella tries her best to help Randy "Mouch" McHolland (Christian Stolte) when he is campaigning to become president of the Chicago Fire Firefighters Union, and Isabella reaches out to state contacts to help get Heather Darden (Chaon Cross) released from jail, who happens to be a friend to Matthew Casey (Jesse Spencer). Along with that, Isabella begins dating Peter Mills (Charlie Barnett).
Isabella is first introduced as a friend of Gabriela Dawson's (Monica Raymund), but when she finds herself attracted to Mills, Dawson gives her approval. Unfortunately, Mills hasn't gotten over Dawson yet and accidentally calls Isabella "Gabriela" when they're making out. In the end, Isabella prioritizes her career and moves on after Mills helps her secure a new job, and that's the last we see of Suvari in "Chicago Fire." So what has the talented actor been up to since leaving the show?
Mena Suvari is booked and busy with movies and TV
Since leaving "Chicago Fire" in 2013, Mena Suvari has been extremely busy starring in films and television series. Her first few roles after "Chicago Fire" were in some arguably forgettable films, such as "Don't Blink" and "The Opposite Sex," but in 2017, she starred as Elyse in the critically acclaimed independent film "Becks," a musical directed by Elizabeth Rohrbaugh and Daniel Powell. 
She also starred in a couple more television shows, playing Kathleen Callahan in 2018's short-lived "American Women" and doing various voice work in the cartoon "Clarence" (via IMDb). In 2020, Suvari costarred as Carol in the well-received "Don't Tell A Soul," which ranks at 71% on Rotten Tomatoes' Tomatometer. The next year, she starred in another low-budget film with positive reviews, called "Locked In," as Maggie, a mother being chased with her daughter by criminals through a storage facility. Suvari may not be starring in a lot of big-budget films these days, but the actor is fine with that.
In 2021, Suvari published a memoir called "The Great Peace," all about the abuse she suffered when she was at the peak of her fame, after starring in "American Pie" and "American Beauty." Reflecting on her life and career today in an interview with Jezebel, Suvari says "I'm very happy. I feel if anything, more connected to my work. I feel very grateful that I'm able to do what I love." As of writing, the hardworking Suvari is currently filming "Anne, With Love" and has four other films in post-production (via IMDb).