Law & Order's Big Renewal News Could Mean More Epic Crossovers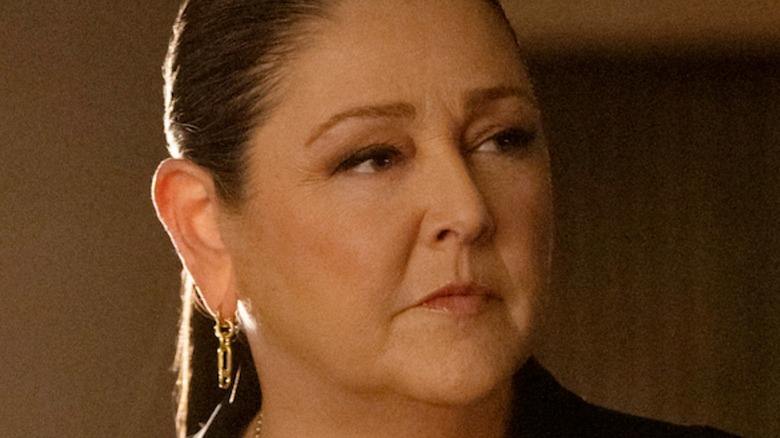 NBC
September 13, 1990, saw the arrival of "Law & Order" on the small screen, changing the course of NBC and television history in no time at all. Dick Wolf's crime procedural quickly caught on with critics and general audiences, making it a standout title in a crowded genre as well as a pop-culture staple. Like all good things, however, it eventually came to an end, bidding everyone farewell in May of 2010. As it turned out, this goodbye wasn't forever, with the 10-episode-long Season 21 of "Law & Order" premiering in February of 2022 to the delight of most fans.
As we all know, though, "Law & Order" has become an extended franchise, with the most notable spin-off title being "Law & Order: Special Victims Unit." Debuting in 1999, the series continues to go strong well into the modern-day, having made its leads, Olivia Benson (Mariska Hargitay) and Elliot Stabler (Christopher Meloni), TV icons in the process. In fact, "SVU" and its characters have become so popular that they recently spawned the off-shoot series "Law & Order: Organized Crime," with an undercover Stabler at the forefront.
This recent reinvigoration of the "Law & Order" universe has certainly made headlines and drummed up fan interest, but how long could this momentum really last? Well, let's just say "Law & Order" — in any form — won't disappear from your television for some time, and that could mean we're in for more fan-pleasing crossover events.
Law & Order and Organized Crime are here to stay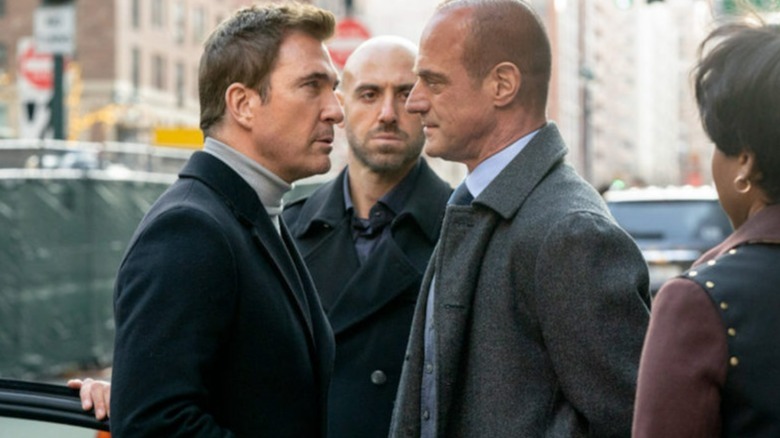 NBC
At the time of this writing, the ever-popular "Law & Order: SVU" is in the midst of its 23rd season, which kicked off in September of 2021 and consists of 22 episodes. Though it lacks a release date, Season 24 is indeed on its way down the pipeline, but that's not all. As revealed by Variety on May 10, 2022, both the original "Law & Order" and "Law & Order: Organized Crime" have been renewed for additional seasons.
Interestingly, in the years since the original "Law & Order" went off the air — albeit temporarily — "Law & Order: SVU" has emerged as the true franchise flagship. The Christopher Meloni-headed "Law & Order: Organized Crime" is more of an "SVU" spin-off than a spin-off of the original show. When "Organized Crime" debuted, it came with an exciting "SVU" crossover event that reunited the eternally 'shipped Detectives Benson and Stabler. With both the revenant "Law & Order" and "Organized Crime" coming back for another round, the potential exists for a massive crossover event implicating all three series, something creator Dick Wolf hasn't shied away from in the past with his other blockbuster franchise, "One Chicago."
Whether you love it or hate it, there's no denying that the "Law & Order" brand remains a force to be reckoned with on television — one that folks around the world will continue to enjoy for years to come.