Stranger Things 2 Script Pages Reveal New Character And Location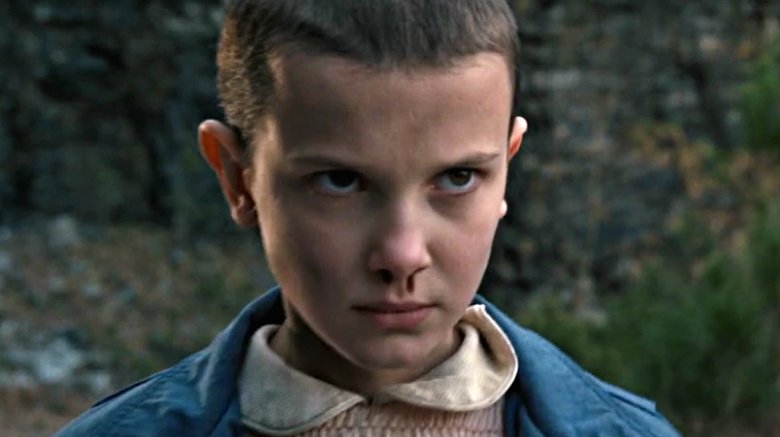 Contains spoilers for Stranger Things 2
It's not quite as good as watching everything unfold on the screen, but a few script pages from Stranger Things 2 gives us a glimpse at what's to come.
The folks at Entertainment Weekly got their hands on a portion of a script, and series creators Matt and Ross Duffer provided some further explanation about the scene.
It takes place in a new location, an arcade called The Palace, and it features the core friends: Will Byers (Noah Schnapp), Mike (Finn Wolfhard), Dustin (Gaten Matarazzo), and Lucas (Caleb McLaughlin), along with a new character named Keith (Matty Cardarople). He's several years older than the boys and he's got an obvious crush on Mike's sister Nancy (Natalia Dyer).
If you're wondering who "Mad Max" could be, it's another new character: a tomboy named Max (Sadie SInk), who is new in town, and the Duffer brothers said introducing a local arcade was their "very first" idea for season 2. The name of the arcade, "The Palace," is also a reference to the 1983 movie WarGames. "We love board games but, in truth, have spent more time playing video games, so we wanted to weave them into the fabric of the show."
The Duffers also said this scene demonstrates how the boys have "different perspectives and solutions" to problems. "This makes for fun conflict and helps further define their characters. The problem they're facing in this scene is not exactly life or death: Are they willing to hook Keith up with Nancy in exchange for Mad Max's identity? We like that Mike stands up for Nancy here; he may be a jerk to her in person, but deep down, he's very protective of his sister. We feel this is very typical sibling behavior. Not that we would know anything about that."
But the most significant part of the scene occurs at the end, when the attention shifts to Will. "[It's] really a sign of things to come this season, as our main storyline centers on Will and his recovery. Just because Will was rescued from the Upside Down doesn't mean he's safe."
Stranger Things 2 arrives on Netflix on Oct. 27. Meanwhile, check out everything we know about the season so far.