Hellboy Reboot Gets A Release Date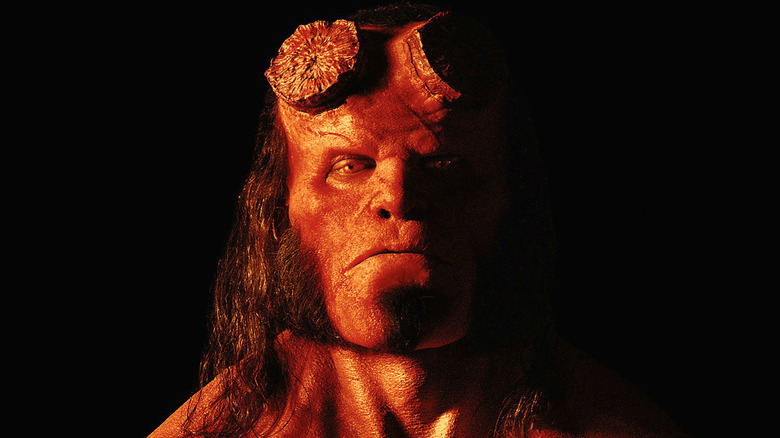 Lionsgate
Bust out the cigars: we know when Hellboy will rise again.
A day after Lionsgate revealed a first look as David Harbour as the demonic hero, the studio announced that the reboot from director Neil Marshall (The Descent, Game of Thrones) will arrive in theaters on Jan. 11, 2019. As of now, there are no other movies set for that date, but M. Night Shyamalan's Split and Unbreakable sequel Glass opens the following week.
Harbour, best known as Chief Hopper on Stranger Things, stars in the reboot alongside Milla Jovovich (Resident Evil) as the villainous Blood Queen and Ian McShane (American Gods) as Hellboy's father figure Professor Trevor Bruttenholm. Daniel Dae Kim (Lost, Hawaii Five-0) will play Major Ben Daimio after Ed Skrein (Deadpool) walked away from the role due to a whitewashing outcry. Sasha Lane (American Honey) will play Alice Monaghan and Penelope Mitchell (Hemlock Grove) will play the elder witch Ganeida.
According to creator Mike Mignola (via Nerdist), the movie was originally going to be a partial continuation of the Hellboy movie universe that Guillermo del Toro established with 2004's Hellboy and 2008's Hellboy II: The Golden Army, but all ties to the previous franchise were dropped when Marshall came aboard. Screenwriter Andrew Cosby told Silver Screen Beat (via Heroic Hollywood) that the reboot is darker and more "mature" than del Toro's series, and it's intended to be rated R.
If you're completely new to Hellboy, the character first appeared in Dark Horse comics back in 1993. A demon summoned from Hell by Nazi occultists in World War II, he is raised by Professor Bruttenholm of the Bureau for Paranormal Research and Defense and grows up to become the world's best occult detective.
While we wait for more details, check out a few reboots that worked in a big way.