Ian McShane Cast In Hellboy Reboot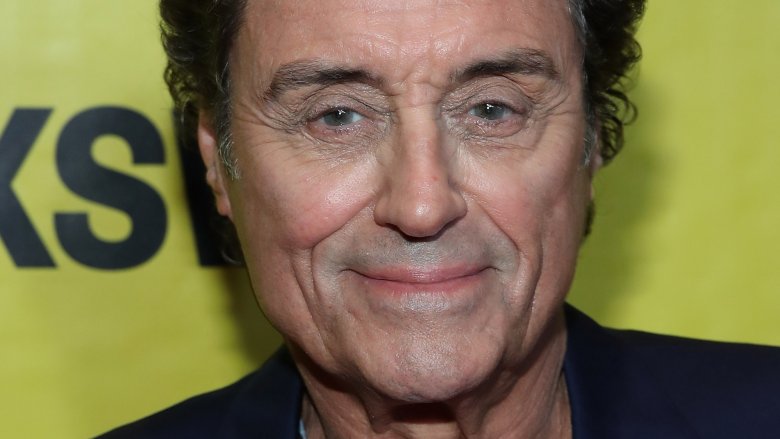 Getty Images
Ian McShane, the English actor currently starring as Mr. Wednesday on American Gods, has been cast in Lionsgate and Millennium's Hellboy reboot, The Hollywood Reporter confirms.
McShane will join David Harbour, who is set to play the titular Hellboy, and will take on the role of Professor Trevor "Broom" Bruttenholm, Hellboy's adoptive father. The refresh is directed by Neil Marshall, a horror director who burst into the mainstream with The Descent and made waves for his work on HBO's acclaimed fantasy drama series Game of Thrones.
Officially titled Hellboy: Rise of the Blood Queen, the forthcoming reboot is said to be dark, gritty, and R-rated. Harbour, known for his work on Stranger Things, previously explained why the film will be a brooding character film rather than a run-of-the-mill superhero film.
"It's a whole new thing. I'd always been a fan of the comics and there's a darker tone to it and I think in the climate we have now there's kind of... a desire for more of that," said Harbour. "The script is good and this guy Neil Marshall is directing who's really good and the aesthetic is great. So often, the superhero movies can be really fun and I want this to be really fun, but I also want it to be more of a character piece and more about this dude's struggle. I think it could be interesting."
McShane's casting seems to have come at a calmer time in the Hellboy fandom. When Hellboy: Rise of the Blood Queen was first announced, Hellboy creator Mike Mignola confirmed that original actor Ron Perlman and writer and director Guillermo del Toro, who oversaw the first two Hellboy films, wouldn't return for the reboot. Some fans were quite dismayed, but the dust appears to have settled after Perlman gave Harbour the stamp of approval and wished him the best of luck. Hopefully Hellboy loyals will be pleased to hear McShane is joining the project. 
Hellboy: Rise of the Blood Queen is set to begin filming in the U.K. and Bulgaria in September. The film doesn't have a set release date, but we'll update you as we learn more.
Until then, check out these reboot movies that actually worked in a big way.