Who Voiced Princess Aurora From Sleeping Beauty?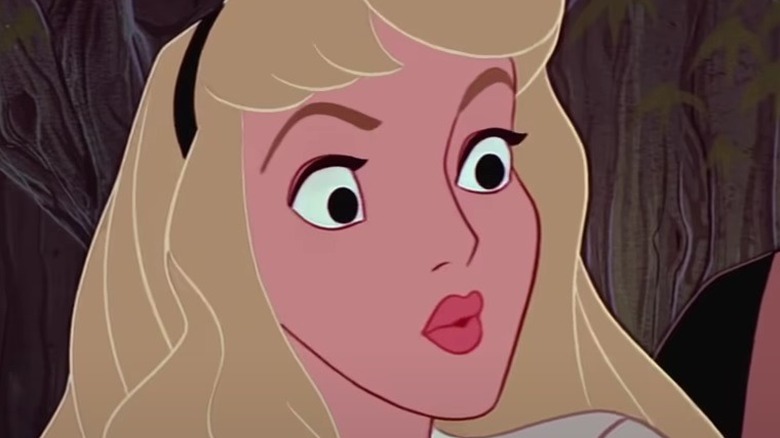 Walt Disney Animation Studios
Over 60 years ago, Disney released one of its most beloved animated classics, "Sleeping Beauty." In "Sleeping Beauty," a malevolent witch casts a curse on Princess Aurora after she is snubbed by the royal family, a curse that can only be broken with the help of a prince and three fairies. The film was, sadly, a box office flop, earning a little more than $5 million on a $6 million budget during its initial release in 1959, as observed by The New York Times in 1979. But, as was the case with many of Disney's early films, appreciation for the film grew over time, likely due to its artistic merits, great music, and memorable characters. In "Sleeping Beauty," one of the most notable characters is Maleficent, who is now known as an iconic Disney villain and even received two live-action adaptations starring Angelina Jolie.
Like all animated films, "Sleeping Beauty" was a gargantuan team effort that required specialized teams of story artists, designers, animators, sound technicians, and songwriters. One of the key components of this large production was the talented voice actors, including Eleanor Audley as Maleficent, Bill Thompson as King Hubert, and the trio of Verna Felton, Barbara Jo Allen, and Barbara Luddy as fairies Flora, Fauna, and Merryweather, respectively. But, as is often the case with many a Disney animated film featuring a princess, the voice of Aurora is arguably the most crucial of all. So, who took on the task of voicing this sleeping beauty?
Meet Mary Costa, the voice behind an early Disney princess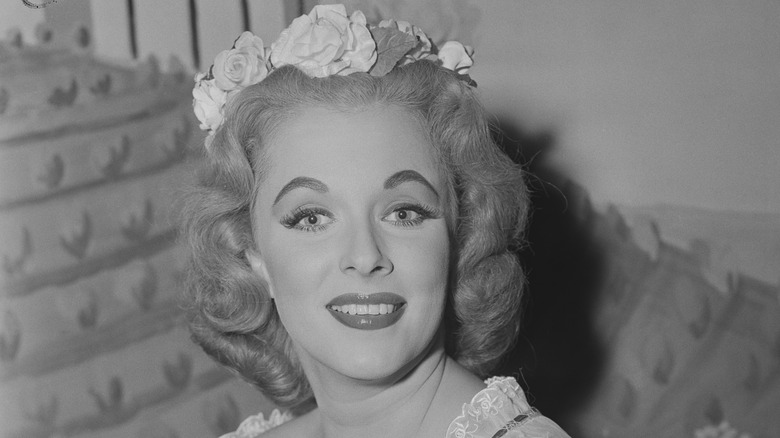 Keystone/Getty Images
Born in Knoxville, Tennessee in 1930, Mary Costa was only 22 when she landed the coveted role of Aurora. In an interview with Animated Views, Costa talked of how she was approached at a dinner party following a performance by composer Walter Schumann, who asked her to audition for the part after the studio had been searching for an ideal voice for three years. Mere hours after her audition, Costa was contacted personally by Walt Disney to let her know she landed the role. Though the young actress faced some struggle in hiding her Southern accent, she eventually hit the notes needed to turn the songs "I Wonder" and "Once Upon a Dream" into instant classics.
Costa would go on to find success as an opera singer, working alongside many notable names, including Frank Sinatra and Bing Crosby (via IMDb). In 1963, she was asked by Jackie Kennedy to sing at the telecast memorial service for President John F. Kennedy following his assassination (via The Guardian). She hasn't done much acting since, only featuring in a handful of roles following "Sleeping Beauty" before retiring from showbiz in 2000. Today, she primarily dedicates her life to helping various child abuse organizations and working as a motivational speaker, according to the Tennessee Arts Commission. Being the last living of the three pre-Disney Renaissance princesses (the others being Adriana Caselotti as Snow White and Ilene Woods as Cinderella), she became a Disney Legend in 1999 (via D23) and in 2020 received the National Medal of the Arts (via WATE).