Here's Where You Can Watch Maleficent: Mistress Of Evil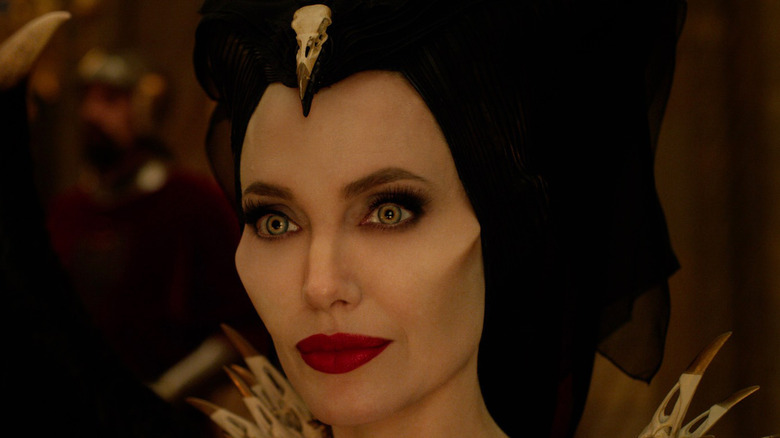 Walt Disney Studios Motion Pictures
We may receive a commission on purchases made from links.
Live-action Disney remakes tend to fall into one of two categories. There are the films that more-or-less attempt a shot-for-shot adaptation of the original animated movie ("The Lion King," "Aladdin), and then there are the ones that seek to flip the perspective to make an old antagonist appear sympathetic. For the latter category, a lot of current discussion surrounds "Cruella," starring Emma Stone, but no doubt the 2021 film was only possible due to the success of the "Maleficent" franchise. 
In the original "Sleeping Beauty," the villainous fairy is a standard, one-dimensional antagonist who curses Princess Aurora. However, in the 2014 adaptation, Maleficent, played by Angelina Jolie, receives motivation to hate the King, and ultimately, she becomes a sympathetic character. In the follow-up, "Maleficent: Mistress of Evil," Aurora (Elle Fanning) and the titular witch have more of a direct relationship, with Maleficent guiding Aurora as she steps into the role of Queen of the Moors. 
In case you've already watched "Cruella" and want to fill your life with even more nasty women, then the "Maleficent" sequel should be next on your watch list. Luckily, there are plenty of places to check it out regardless of what streaming apps you have available.
Head over to Disney+ to watch Maleficent: Mistress of Evil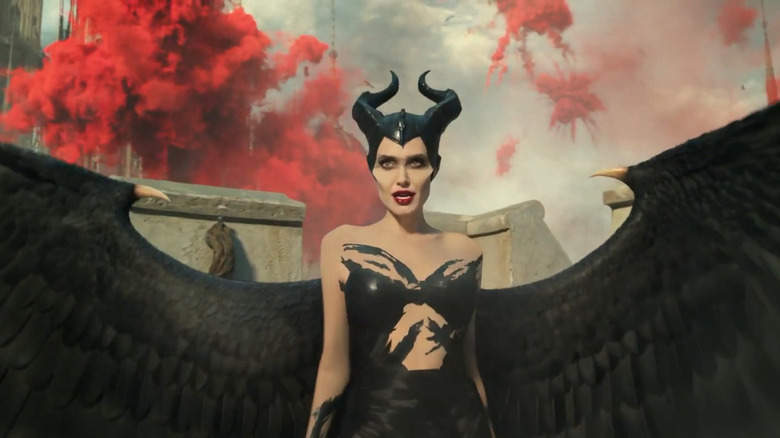 Walt Disney Studios Motion Pictures
Seeing as how the "Maleficent" movies draw inspiration from an old Disney animated feature, it should come as no surprise that you can check out this sequel over on Disney+. A subscription price currently costs $7.99, or you can pay for an entire year for $79.99 (essentially giving yourself two months free). Pretty much all of the recent live-action Disney remakes are available on the platform, including "Dumbo," "Beauty and the Beast," and "The Jungle Book." Oddly enough, you won't find the first "Maleficent" on the app as of this writing.
According to Disney Plus Informer, the company removed "Maleficent" from the streaming service on November 21, 2020, and there's currently no word on when it could return. It's terrible news for anyone who hasn't seen either film within the franchise. Hopefully, Disney puts the original back on the platform soon so that fans can enjoy both in a single place. 
If you're fine skipping the first movie and don't want to pay for another streaming service, there are other ways to check out the sequel. It's available to rent on Amazon Prime for just $3.99, or you can purchase the film for $19.99, allowing you to view it as many times as you wish. The first "Maleficent" movie is also available for rental so that you can watch both films for as much as a single month of Disney+. Amazon also has a double-pack containing the two features that you can order for either DVD or Blu-Ray. With physical copies, you gain access to behind-the-scenes featurettes and deleted scenes. No matter how you like to watch movies, there's an option to check out this quintessential sequel.