Crazy Rich Asians Is Getting A Romantic Spin-Off Movie Fans Will Love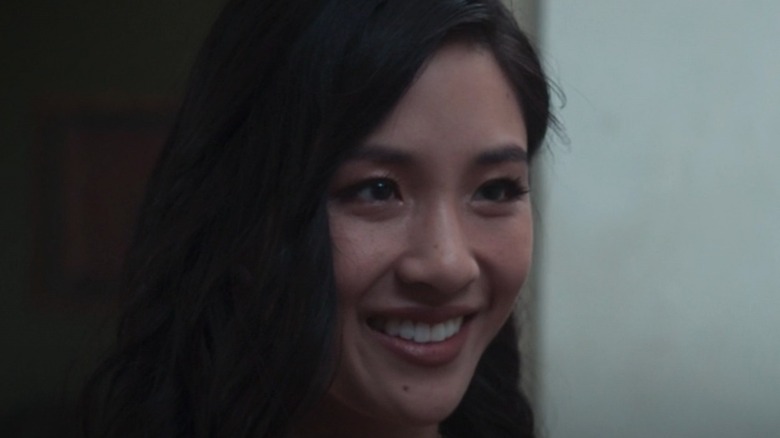 Warner Bros. Pictures
Warner Bros. Pictures made history in 2018 when it debuted "Crazy Rich Asians," the first Hollywood movie from a major studio with an all-Asian cast since 1993's "The Joy Luck Club." They also made tons of money, bringing in more than $230 million in ticket sales (via Box Office Mojo).
It made sense that considering the film's success and that its source novel is part of a trilogy by author Kevin Kwan, a film sequel would follow. As it stands, the official sequel to "Crazy Rich Asians" is still in development, and while we don't have a ton of information about it, what we do know is exciting.
Now, however, fans of the romantic comedy are in for a treat, as they'll see even more of the characters they grew to love back on screens in the coming years. The appearance is a little different than fans might have expected, though, as it comes in the form of not just a direct sequel, but a spin-off starring some major players from the first film as well. 
Gemma Chan's Astrid will reportedly get a spin-off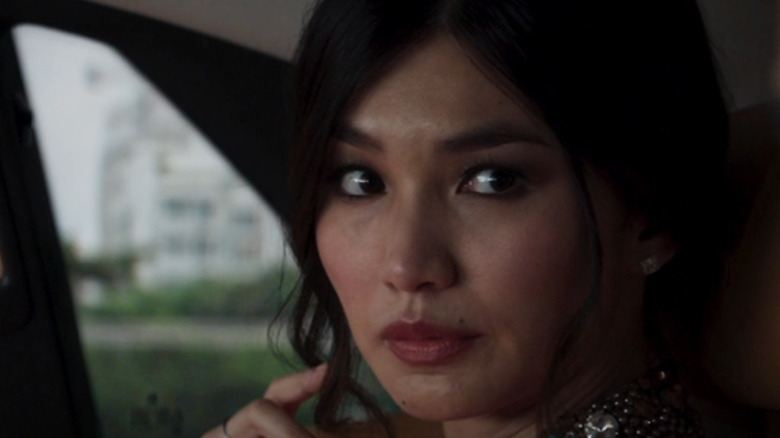 Warner Bros. Pictures
Deadline broke the news that a spin-off of "Crazy Rich Asians" is currently being written. The untitled film is being penned by Jason Kim, a producer and writer on the hit HBO show "Barry." The film will focus on Astrid (Gemma Chan) and her ex-lover Charlie (Harry Shum Jr.). At the very end of "Crazy Rich Asians," Astrid is in the process of separating from her husband Michael (Pierre Png) after she learns of his extramarital affairs. Then at her brother Nick (Henry Golding) and his fiancee Rachel's (Constance Wu) engagement party, Astrid has a run-in with Charlie. In a mid-credits scene, we see Astrid and Charlie exchanging flirtatious glances.
Though Shum's character remained unnamed in the film, he's incredibly important to the novel and its sequel in particular, "China Rich Girlfriend," according to the Deadline report. In the second novel, dual plotlines follow Rachel and Nick as they go on an overseas adventure while Astrid remains involved with Charlie.
While many details remain in the dark, it would seem that this spin-off will be taking heavy inspiration from the Astrid plotline of the second novel, and gives the opportunity for Chan to flesh out her supporting character and become a protagonist in her own right. This will likely allow the "Crazy Rich Asians" sequel to explore Rachel and Nick's relationship in more depth.
The spin-off is being produced by much of the same team that brought "Crazy Rich Asians" to the screen.