This Is Where North To Alaska Was Actually Filmed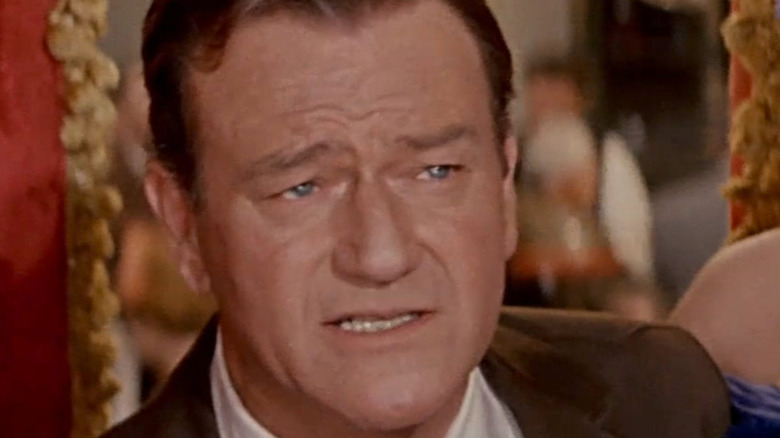 20th Century Studios
Released in 1960 and starring John Wayne, "North to Alaska" may not be as well-remembered as some of Wayne's hit films, but it nevertheless has its merits as part of his filmography. The film, which also stars Stewart Granger, Ernie Kovacs, Fabian, and Capucine, is set in 1900 during the Nome Gold Rush. "North to Alaska" follows Sam (Wayne), who attempts to hook up his prospecting partner, George (Granger), with a new love interest when George's previous fiancée is found married to another man. The film, based on the 1939 play "Birthday Gift" by Ladislas Fodor, is perhaps known for its titular song sung by Johnny Horton (via IMDb), as well as its use of comedy in its Western setting.
The titular location in "North to Alaska" offers a unique backdrop for a Western from that time. Rather than being set in another dusty city within the continental United States, having the film set in Alaska during the intriguing historical event it aims to depict makes for an admirable effort and gives room for Wayne and company to play with the possibilities in this location. This makes even more sense given that many other Wayne films are set in locations with specific historical moments driving a lot of their plot. So, with that in mind, where did filming occur?
This John Wayne movie was mostly filmed in California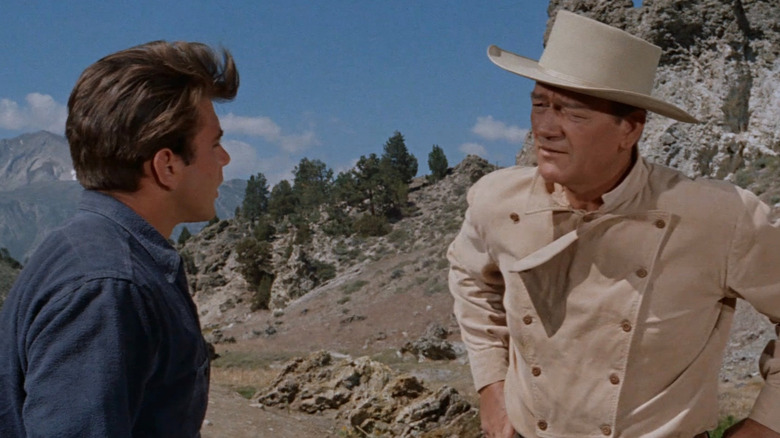 20th Century Studios
It turns out that "North to Alaska" was primarily shot in various locations in California. The majority of the film was shot on location at Point Mugu, California, per Republic World and the movie's IMDb profile. The location is a cape within Point Mugu State Park, close to the city of Oxnard on the Pacific Coast in Ventura County. It is known for its wide array of beach and mountainous locations, which the film utilized extensively to stand in for the Alaskan shoreline. This is also where most of the other exterior scenes were shot. Not only was "North to Alaska" shot here but several other productions would be filmed in the area, including 1992's "A Few Good Men" and 2011's "Drive," via IMDb.
Other California locations included Big Bear Lake, Big Bear Valley, San Bernardino National Forest, Mammoth Lakes, Alabama Hills, and Lone Pine. The mining cabin scenes were shot around the hot springs of Hot Creek, Inyo National Forest, California, where viewers will notice the hot clouds of steam rising up. Much like Point Mugu, the location would see other films be shot there, particularly Westerns, including 1966's "Nevada Smith" and the John Wayne-led "True Grit" from 1969. The closest the film got to actually shooting in Alaska was in Canada's Yukon territory. Despite this, "North to Alaska" managed to complete production and was released on November 10, 1960.