The Hollywood A-Lister That Elizabeth Olsen Agrees Should Join The MCU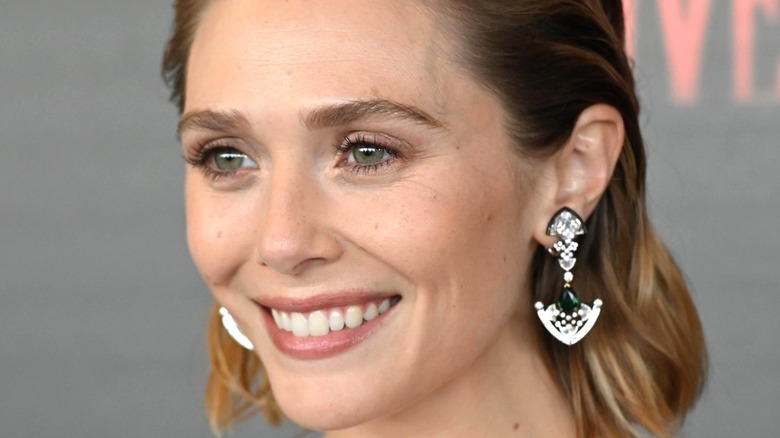 Noam Galai/Getty
"Doctor Strange in the Multiverse of Madness" is the latest Marvel Cinematic Universe Phase 4 flick to hit theaters, marking the epic return of Benedict Cumberbatch's Master of the Mystic Arts in a standalone role more than half a decade after his first solo movie came out. Coming along for the ride is none other than the Scarlet Witch actress Elizabeth Olsen, who has been making the media rounds with Cumberbatch ahead of the sequel's premiere. One thing Olsen was asked about recently has gotten a lot of people thinking: If possible, which Hollywood A-lister would she pick to join the MCU?
Over the years, there have been a number of surprising celebrity cameos in the Marvel universe and other superhero franchises, with big-time stars like Matt Damon, Brad Pitt, Sam Neil, and Seth Green showing up in some shape or form. Damon and Neill's MCU appearances came in "Thor: Ragnarok," in which they played actors in a play about Thor and Loki's lives, with the former portraying Loki and the latter playing Odin. Pitt's cameo came in 2018's "Deadpool 2," in which he played an invisible mutant known as the Vanisher. And, perhaps most memorably of all, Green voices Howard the Duck in "Marvel's What If...?" 
In a recent interview with BBC Radio 1's film critic Ali Plumb, Olsen shared her thoughts on which famous A-lister she thinks would be a great fit for a future MCU movie.
Olsen wants to see George Clooney as a Tony Stark variant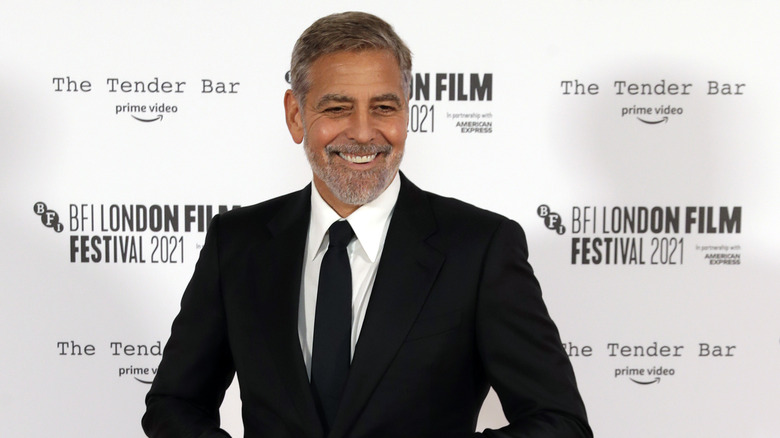 John Phillips/Getty Images
The idea of which A-lister should appear next in an MCU movie was first floated by BBC Radio 1's Ali Plumb (via YouTube) when he sat down with Elizabeth Olsen to discuss "Doctor Strange in the Multiverse of Madness." Olsen seemed to be totally on board with Plumb's suggestion — acting legend George Clooney as a Tony Stark-Iron Man variant. "That would be fun," she said. "I'll piggyback with you on that one." After he suggested that the Clooney cameo be featured in the next "Doctor Strange" movie, with the "Ocean's 11" alum playing the alternate version of Stark, Olsen told him, "Oh my gosh! In the multiverse. Uh, hello??? Who's listening?!"
Clooney doesn't act or appear in movies as much as he used to, with his last film — Netflix's "The Midnight Sky" — released in 2020. He's set to star in the romantic comedy "Ticket to Paradise" alongside Julia Roberts in 2022. The Hollywood megastar has already dipped his feet into the world of comic book movies once before with his infamous portrayal of DC's Batman character in 1997's "Batman & Robin." Playing someone like Tony Stark wouldn't be that much of a stretch. Questioned by Variety in October 2021 on whether he'd possibly be reprising his role as Bruce Wayne in the timeline-altering "The Flash" movie, Clooney said: "They didn't ask me." So his superhero schedule appears to be wide open.