Better Call Saul's Rhea Seehorn Is Game For A Spinoff - Exclusive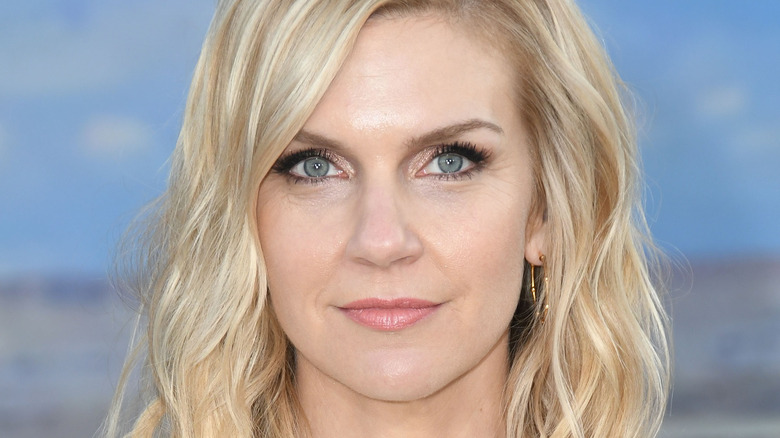 Quinn Jeffrey/Shutterstock
Vince Gilligan has spent more time in Albuquerque than he might have expected 15 years ago. His 2008-2013 AMC series "Breaking Bad" grew over five seasons from an under-the-radar cult favorite to a zeitgeist-defining phenomenon widely regarded as one of the best TV dramas of the modern era. Two years after the "Breaking Bad" finale, Gilligan returned to the show's universe with the similarly high-quality prequel series "Better Call Saul," co-created by "Breaking Bad" writer Peter Gould. Gilligan also wrote and directed "El Camino: A Breaking Bad Movie," a sequel film for Netflix in 2019.
"Better Call Saul" is now airing its sixth and final season on AMC. Given how much success Gilligan has found returning to this group of characters, the end of the series might not be the end of the "Breaking Bad" universe, even if he does take a break for a while. Gilligan told the Sydney Morning Herald in 2017 that he was considering making a spinoff of "Better Call Saul" focused around Kim Wexler (played by Rhea Seehorn). Looper spoke with Seehorn, and she's excited about the idea of returning for any potential future projects with the "Better Call Saul" crew.
Seehorn wants to reunite with the 'genius' writers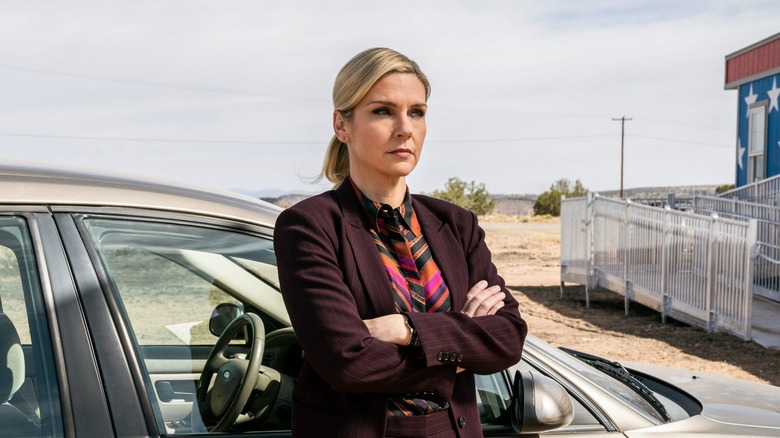 AMC
When asked what she thought about doing a Kim-focused spinoff series, Seehorn replied, "I want to do anything that they want to do because of the quality of writing and the quality of people. They're wonderful humans on top of being genius writers, but they have said publicly and they've said to me as well, they definitely need to take a break from that universe for a little while. We'll see what they do next, but anything they wanted to do with Kim or without Kim, I'd be in. I'd be game, I should say. I'd have to have them let me be in it."
As "Better Call Saul" approaches its conclusion, fans are anxious as ever to find out what happens to Kim. Her character has gone through a lot of intense development over the course of the series, and her ultimate fate is perhaps the biggest mystery remaining in the story. Should a spinoff be workable, Seehorn is "game" for it. If such a spinoff is decided against, she would still want to play other characters for whatever Gilligan's team does next.
Seehorn is herself directing a web series for AMC called "Cooper's Bar." Variety reported on the series being "connected to the world of 'Better Call Saul,'" but Seehorn clarified to Looper that it was only described as such "because I, as a human, am in it, and I'm in 'Better Call Saul,' but it's not 'Kim Wexler walks into a bar.' It is a completely separate entity ... and it's a lot of fun. It should be out soon."
New episodes of "Better Call Saul" Season 6 air Monday nights at 9:00 p.m. ET/PT on AMC.