The Arrow Scene That Gets Fans Teary-Eyed The Most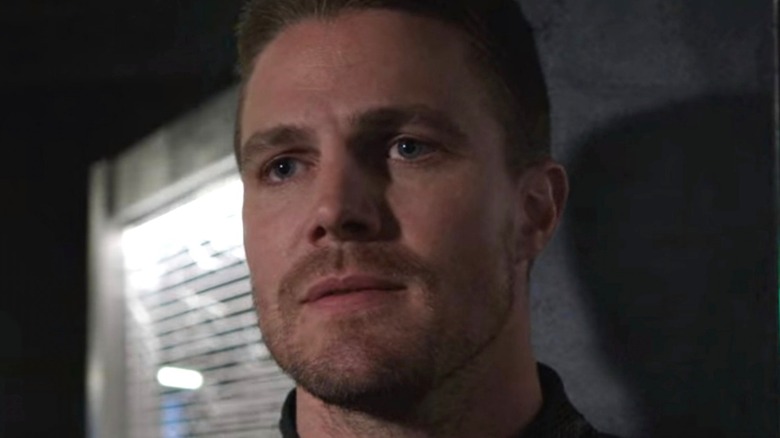 The CW
"Arrow" is the DC Comics superhero show that started it all for what has now been dubbed The Arrowverse on The CW. Beginning back in 2012, "Arrow" ran for eight seasons until it officially came to an end in January of 2020 mostly due to lead actor Stephen Amell's desire to simply move on from the character of Oliver Queen, aka Green Arrow (via People). We first meet Oliver when he is rescued from an island he had been stranded on for five years after his father's yacht went down in the ocean. We later learn through flashbacks that not only did Oliver's time there harden his mindset and hone his skills, but he came back to Starling City (later Star City) with a list of names from his father to cross off.
The seasons of "Arrow" that follow get complicated and accelerate to a grand scale. After being a solo vigilante operation for a bit with the help of his then-bodyguard John Diggle (David Ramsey) and soon after, Felicity Smoak (Emily Bett Rickards), an entire Arrow team forms. Even with the team often featuring characters like Roy Harper's Red Arrow (Colton Haynes), Laurel Lance's Black Canary (Katie Cassidy), and Rene Ramirez's Wild Dog (Rick Gonzalez), the core group is always Oliver, Diggle, and Felicity. 
The three have been through quite a lot together, including an immeasurable amount of loss on the mission that they set out to complete, leading to plenty of teary-eyed scenes for fans. Although there's one in particular that stands above the rest for some. 
Fans get teary-eyed when Felicity can walk again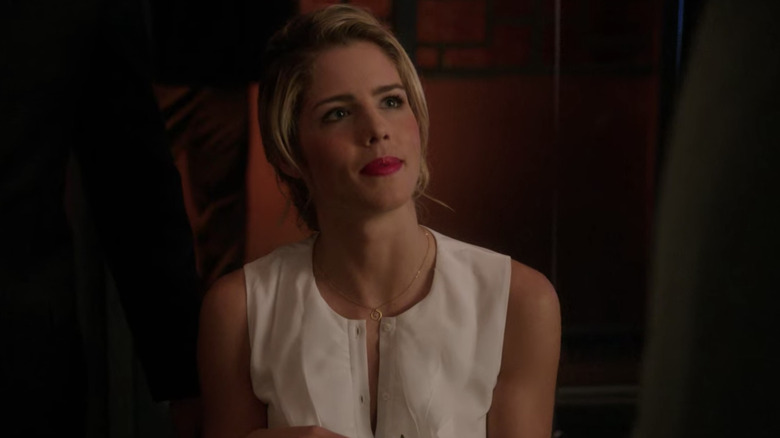 The CW
According to fan comments on YouTube, one of the scenes that gets them the most emotional throughout all of "Arrow" involves Felicity and Curtis Holt, aka Mr. Terrific (Echo Kellum), during the Season 4 episode "Code of Silence." Team Arrow is in the middle of trying to track down H.I.V.E. while Felicity supports them as Oracle, although this time she's still in the wheelchair after being paralyzed by the criminal organization during "Blood Debts" a little while back. However, at the end of "Code of Silence" during Oliver and Felicity's commitment party, Curtis gives Felicity a microchip that he developed that will help her walk again, possibly in time for her and Oliver's wedding.
It's a very emotional scene for the characters as no technology had yet been developed for this to even be possible, and fans loved it. User Jake McAuley noted: "I'm not even emotionally invested and this made me teary." Another user named Chuck Jones wrote that it might be their favorite scene in the series due to Curtis using his genius to help someone "without a second thought." Users Kaitie Allsup and Damian Hall both noted that it made them smile and cry happy tears, especially seeing Felicity and Oliver's emotional reactions to the gift.
Although there are certainly a lot of tear-jerking scenes in "Arrow," it's pretty hard to beat a moment that features such a selfless gift. All episodes of "Arrow" are streaming on Netflix.