Here's How You Can Watch Every Season Of Arrow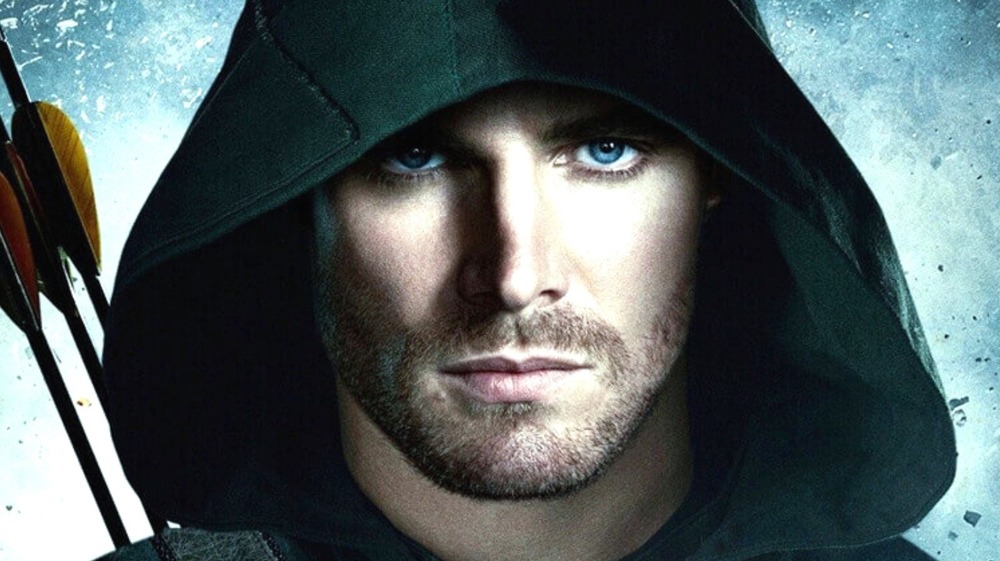 The CW
These days you can't turn around without running into a superhero TV show or film, especially when it comes to programming on The CW. But the young-skewing network wouldn't be where it is today if it weren't for Arrow, the dark and gritty adaptation of the Green Arrow comics that, with apologies to the long-running series Smallville, truly jump-started The CW's current obsession with costumed superheroes all the way back in 2012.
Starring Stephen Amell as Oliver Queen, Arrow was an outlier at the time it premiered, standing in stark contrast to The CW's female-oriented lineup of shows like Gossip Girl and 90210. Meant to bring more male viewers to the network, the show followed Oliver, a former playboy who returned home five years after being marooned on an island following a shipwreck that left his father dead. Changed by his experience on Lian Yu, Oliver began cleaning up the streets of Starling City (eventually Star City) by doling out his own special brand of vigilante justice, ingraining his familiar catchphrase "You have failed this city!" into the hearts and minds of fans everywhere. While the show's villain-of-the-week format gave the show a procedural feel, Arrow also made good use of overarching storylines involving Big Bads, like Manu Bennett's Slade Wilson in the show's second season.
Oliver was initially aided in his efforts by his bodyguard and friend John Diggle (David Ramsey), and not long after by tech genius Felicity Smoak (Emily Bett Rickards), who came to be known as Overwatch. However, Team Arrow would grow and change throughout the series, at times including Laurel Lance (Katie Cassidy), Oliver's former girlfriend who became the superhero known as Black Canary; Thea Queen (Willa Holland), Oliver's half-sister who took up the mantle of Speedy; and Roy Harper (Colton Haynes), a love interest of Thea who was based on the comic book character Arsenal.
To watch every season of Arrow you will need a Netflix subscription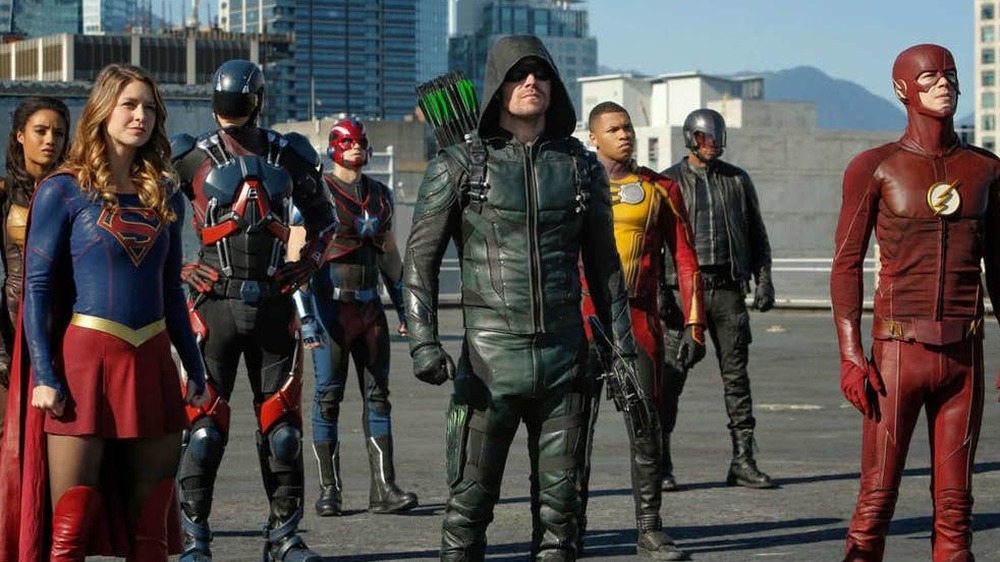 The CW
All eight seasons of Arrow are currently streaming on Netflix. The first five seasons of the show used flashbacks to Oliver's time on the island to reveal how he became the man he is in the present day. In the beginning of Oliver's crusade for vigilante justice, he went by the name "The Hood" and began hunting down people who were listed in a notebook of his father's. Oliver eventually adopted the name "Arrow" after he vowed to stop killing, but it wasn't until the show's fourth season that he took up the "Green Arrow" mantle. 
Over the years, as Arrow became more popular, it completely changed the face of The CW, transforming it from a network aimed primarily at young women into a full-on superhero operation with more balanced viewership. The series spawned multiple spin-offs, including 2014's The Flash and 2016's team-up superhero show DC's Legends of Tomorrow. Supergirl, which started out on CBS before moving to The CW, eventually joined the fray, and Batwoman later followed. Meanwhile, although Black Lightning was not originally part of the Arrowverse, it is considered to be now following a crossover event in late 2019 and early 2020 that retroactively established it as such.
The newest addition to the Arrowverse is Superman & Lois, which stars Tyler Hoechlin as Clark Kent and Elizabeth Tulloch as Lois Lane, with both characters having appeared during Arrowverse crossover events. This more or less brings Arrow's entire story full circle, as discussions of a Green Arrow TV series initially started during Smallville's run, when the character was played by Justin Hartley. Obviously that never panned out, and we're all grateful for it, as Arrow has done a lot for The CW, while Amell's portrayal of Oliver Queen ultimately changed the trajectory of superhero television forever.