Will There Be A Sweet Home Alabama 2?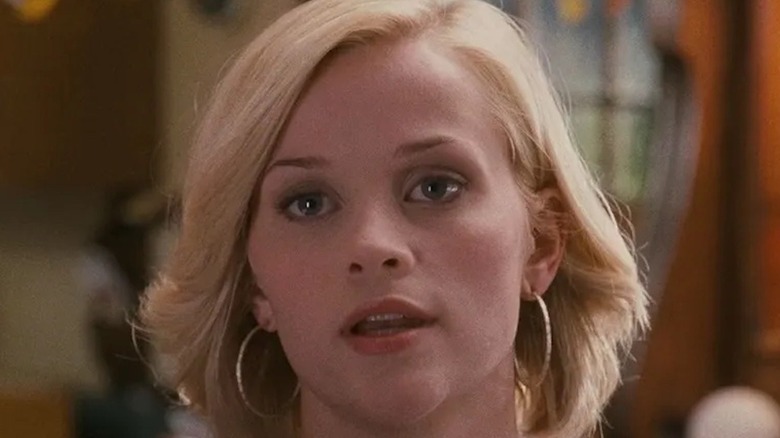 Buena Vista Pictures
In 2002, the romantic comedy "Sweet Home Alabama" hit theaters and endeared viewers with its Southern charm. The film follows aspiring fashion designer Melanie Carmichael (Reese Witherspoon), who grapples with her goals for the future and her secretive past. After her wealthy boyfriend, Andrew Hennings (Patrick Dempsey), proposes to her, Melanie returns to Alabama to tie up loose ends, including her previous relationship with her first love Jake Perry (Josh Lucas). While the movie didn't necessarily rework the rom-com landscape upon its debut, it did feature a winsome performance by Witherspoon. As Roger Ebert noted, "It is a fantasy, a sweet, light-hearted fairy tale with Reese Witherspoon at its center. She is as lovable as Doris Day would have been in this role."
Moreover, when it comes to selecting a winner among Witherspoon's slate of romance films, "Sweet Home Alabama" has become a fan-favorite staple (via Decider). Notably, Witherspoon herself is deeply connected to the story's unpacking of hometown nostalgia. While promoting her memoir "Whiskey in a Teacup," the actress said of the film (via People), "When I read the script I was like, 'Do these people know my life story?'" Drawing on her own experiences growing up in Nashville, Tennessee, Witherspoon appreciated the opportunity to return to the South and embrace a carefree romance. In the same interview, she shared, "It was so much fun. I had a great time doing it."
Considering the enduring popularity of "Sweet Home Alabama," fans may be wondering whether a sequel may still be possible at this point.
A Sweet Home Alabama sequel hasn't been greenlit. .. yet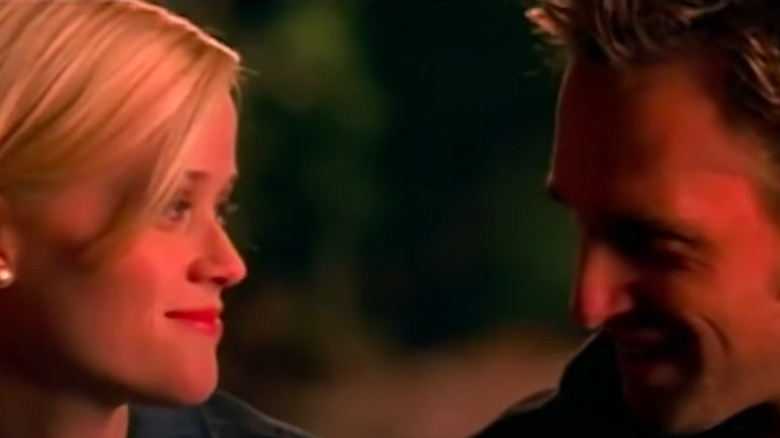 Buena Vista Pictures
During an interview with Access Live in 2018, Josh Lucas shared his hopes for a future sequel of "Sweet Home Alabama." Revealing that he had reached out to Reese Witherspoon about collaborating on a second installment of the beloved rom-com, Lucas explained, "I would love it because I would love to see where these characters ended up or where they are at this point in their lives."
Notably, the actor once again mentioned his desire for a sequel while a guest on SiriusXM's "Pop Culture Spotlight with Jessica Shaw" last summer. At the same time, Lucas acknowledged the difficulties of reuniting the original cast, particularly in light of Witherspoon's jam-packed schedule. He jokingly noted, "The issue is Reese's got a book club ... And I'm saying that, like, laughingly, but ... you know, she's a mogul."
Intriguingly, around the same time as Lucas's guest spot on SiriusXM, Witherspoon posted an iconic picture from the film on Instagram, along with a caption that read, "Do you remember what she said?" The photo, which featured Witherspoon's character, Melanie, speaking to her fiancé, prompted recognizable glee from fans. Even better, Dakota Fanning, who played the 10-year-old version of Melanie in the movie, hopped into the comments and answered Witherspoon's question, offering up a well-known quote from the rom-com: "The truth is I gave my heart away a long time ago, my whole heart, and I never really got it back."
Understandably, these recent interactions among the main cast have only added fuel to the fire, prompting fans to remain hopeful of a potential sequel in the future.