The Simpsons Episode You Probably Didn't Know Judd Apatow Wrote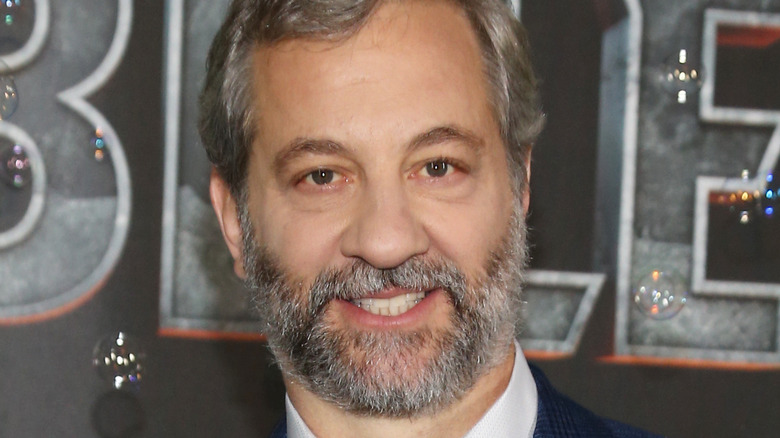 Tommaso Boddi/Getty Images
Judd Apatow is one of the biggest names in comedy. He's directed blockbusters like "The 40-Year-Old Virgin," "Knocked Up," and "The King of Staten Island," and in the producer's seat, he's helped bring to the screen "Girls," "Bridesmaids," and "Crashing" (via IMDb). While his involvement with many of these titles is high profile, his work as a comedy writer can sometimes fly a bit more under the radar.
Apatow writes many of the titles he produces and directs, but he's also done a fair share of scripting work on other titles. From "Pineapple Express" to "Walk Hard: The Dewey Cox Story," Apatow lends his funny words to projects quite frequently. Among all these titles, it can be easy for even diehard fans to miss a piece of Apatow's handiwork, which might be the case for his penmanship in an episode of one of the longest-running animated TV shows of all time, "The Simpsons."
Judd Apatow wrote a hypnotic episode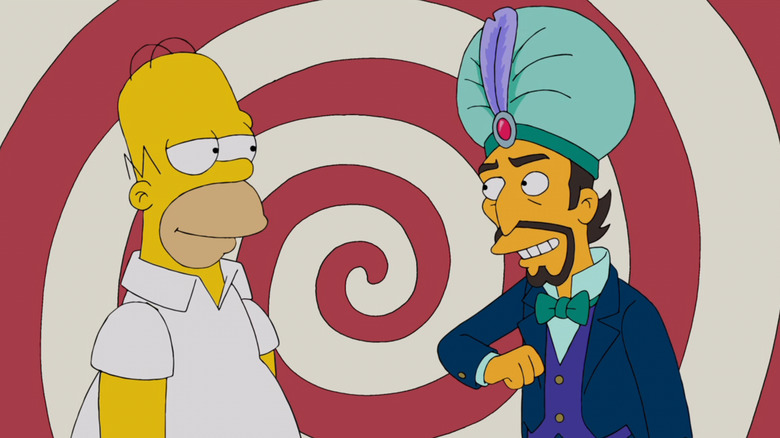 Fox
It might surprise fans of both Judd Apatow and "The Simpsons" to know that these two comedy legends crossed paths. 
Apatow wrote a single episode of the series during the show's 26th season (via IMDb). The episode "Bart's New Friend" sees family man Homer becoming hypnotized into believing he's 10 years old, rather than in his 40s. However, the hypnotist unexpectedly dies before he can bring Homer out of his altered state, leaving him to be stuck in a delusion. Homer soon becomes his son's best friend and swears off all responsibilities of adulthood. 
Apatow wrote the script for the episode alone, and it aired in January 2015. Fans of the show on IMDb have praised the episode for its uniqueness. User lesleyharris30 loved the collaboration between Apatow and "The Simpsons" which still allowed both entities to retain their distinct style, and wrote, "whether it be some noticeably lengthy dialogue between characters, or simply the way the plot comes together, if [you're] a fan of Apatow you will know he made this."