Loki Season 2 Lands A New Head Writer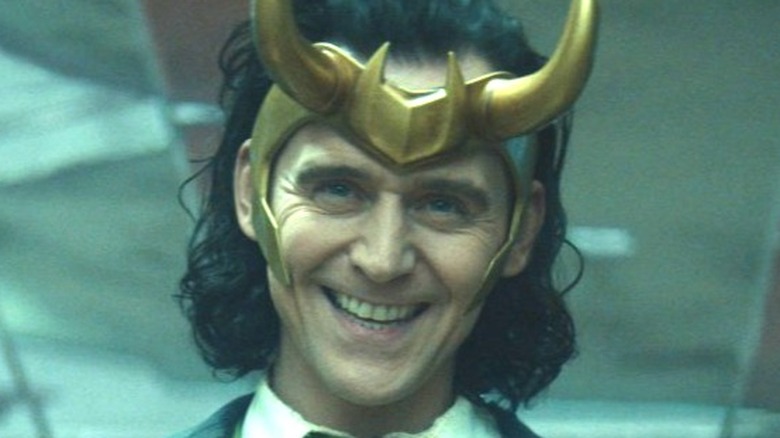 Marvel Studios/Disney+
"Loki" is undeniably one of the best of the Disney+ Marvel series we've seen so far (via Rotten Tomatoes), and it's still echoing through the Marvel Cinematic Universe with news that links to the show will pop up in "Doctor Strange in the Multiverse of Madness." This makes sense, since Michael Waldron, the head writer for Season 1, is also a writer on the upcoming "Doctor Strange" film (via IMDb).
When the final episode of "Loki" aired, we were left with an abundance of new details, and many questions to go along with them. And with Loki accruing a higher average watch time than "WandaVision" or any of the new Marvel series (per The Hollywood Reporter), there are a lot of viewers that can't wait to find out some of these answers in Season 2 of "Loki."
What happens after Sylvie (Sophia DiMartino) kills Kang (Jonathan Majors)? Why doesn't Morbius (Owen Wilson) remember Loki (Tom Hiddleston) anymore? Why is there suddenly an enormous statue of Kang the Conqueror in the TVA? While we won't know much until Season 2 premieres, there is one key piece of information we do know — the new head writer that will bring us some answers.
Eric Martin will be head writer for Loki Season 2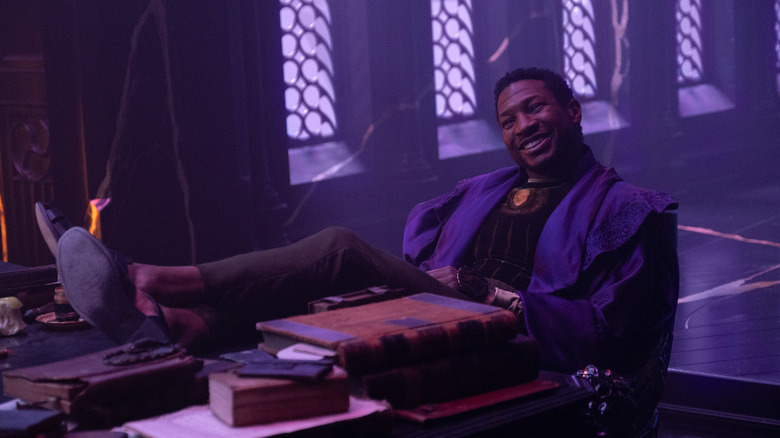 Chuck Zlotnick/Marvel Studios
In an interview with Digital Spy, Michael Waldron vaguely confirmed the links between "Loki" and "Doctor Strange in the Multiverse of Madness," while also definitively saying that there's a new head writer and new directors for Season 2 of "Loki." "Well, I mean, look, everything leads into everything, right?" Waldron said. "We've hired a couple of great directors. [Justin] Benson and [Aaron] Moorhead ['Loki' season two directors] are brilliant. And Eric Martin has taken over as head writer for season 2." Martin is no stranger to the "Loki" universe and is a fitting choice, having penned the fourth ("The Nexus Event") and sixth ("For All Time. Always.") episodes of Season 1 (via IMDb).
Waldron hasn't given away any other spoilers about what the link between "Loki" and "Doctor Strange in the Multiverse of Madness" could be, but he's also spoken about being okay with spoilers because he knows they're inevitable. "I think that the people who want spoilers, and want to be a part of that, are going to join that discourse and that speculation. That's the fun of it, and that's one way to experience this stuff" (via Digital Spy).