The Costume Detail You Likely Missed In Sons Of Anarchy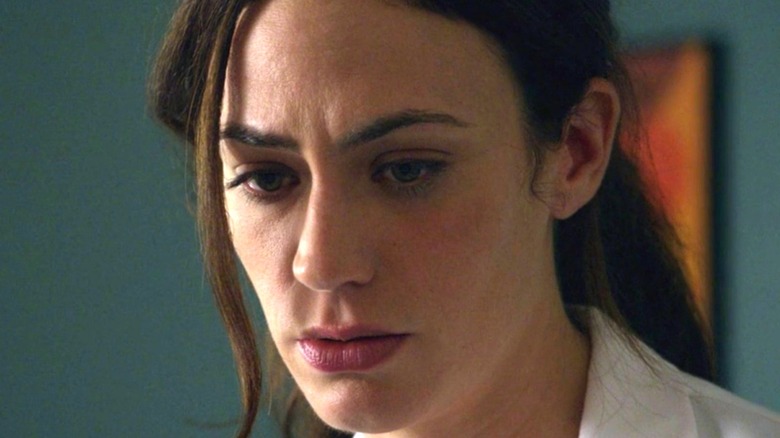 FX
Jax Teller's (Charlie Hunnam) long and bloody journey on "Sons of Anarchy" makes an impression for a reason. Created by "The Shield" veteran Kurt Sutter, the series is a family drama at heart as Jax struggles against the pressure of MC president Clay (Ron Perlman) and his own meddlesome mother Gemma (Katey Sagal). These dynamics are Shakespearean in nature, but that isn't the only aspect that adds to the series' tone. What makes the show truly memorable is its dedication to detail.
Though no one will be arguing that "Sons of Anarchy" is a completely realistic portrayal of MC culture, the series still finds success in making the world believable. Like bikers part of real-life motorcycle clubs, the kutte that Jax and his brothers wear is one of the most significant articles of clothing. So much as that it is almost ceremonial. Opie (Ryan Hurst) wears his kutte to his wedding and refers to it in his vows. Examples like these are present in every episode, but one obscure detail may have passed viewers by.
Prospects don't get full colors until they're patched in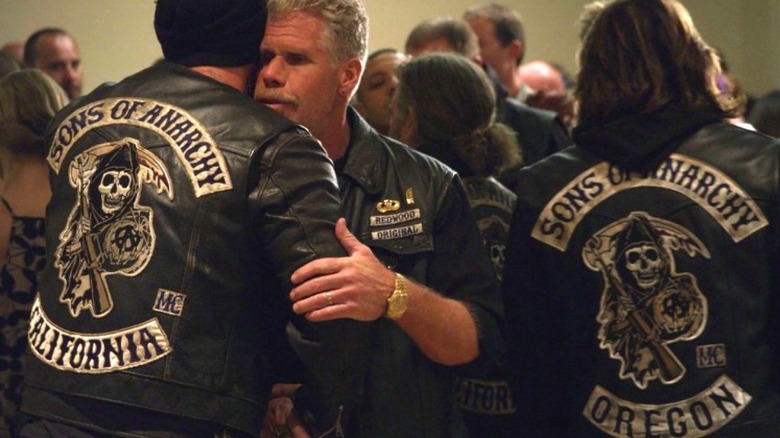 FX
Members donning their MC kutte is one of the most recognizable images of the series. The opening credits end with the iconic words on Jax's back and there is rarely a moment where a kutte isn't pictured. Full-patched members are designated this because of their full colors. Their kuttes have a top rocker and bottom rocker, identifying their club and location respectively. Between the two is the familiar Reaper front and center. Charters spread across the country so clearly there is some variation with the bottom rocker. However when prospective members want to gain entry to the club, their kuttes are a little different.
Prospects get no designations and no full colors. Their kutte is simple, with only one word defining their place in the hierarchy. Potential members only get the bottom rocker stating "prospect." They will wear this cut as they prove themselves to the club with a myriad of difficult tasks. This trial period will be the deciding factor if a prospect gets patched in or not. Some prospects like Rat Boy (Niko Nicotera) are accepted into the club even before they prospected a full year. But some don't make the cut.
The tragic death of Half-Sack (Johnny Lewis) occurs before he could be fully patched in. Half-Sack never experiences being a full-patched member in life. He is given the honor in death when his brothers give him his full colors at his funeral.