The Touching Benton Detail That Only Eagle-Eyed ER Fans Spotted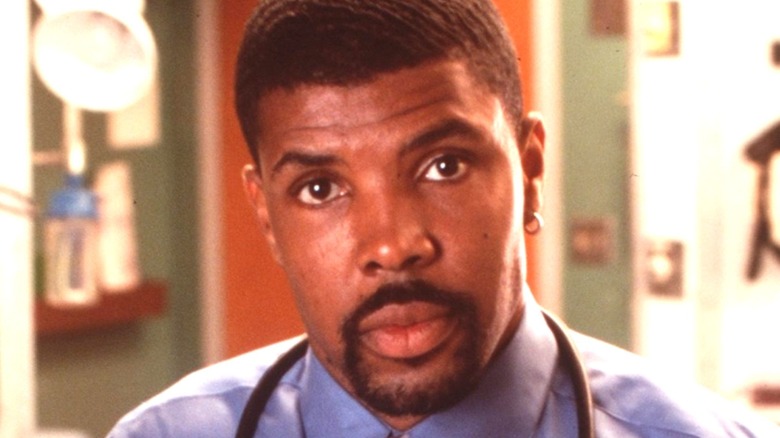 Getty Images/Getty
As one of the most popular medical dramas to ever air on television, NBC's "ER" has a pretty massive fanbase — similar to shows like "Grey's Anatomy," "House," and "Scrubs." Following the lives of those within the walls of Chicago's County General Hospital served for plenty of emotional moments and gave us impactful performances from some of television and film's best-known actors. 
Of course, it's no secret that George Clooney played Dr. Doug Ross for over 100 episodes (via IMDb). However, the show's cast also featured a plethora of other well-known actors including Maura Tierney, Alex Kingston, Anthony Edwards, Noah Wyle, and Eriq La Salle, among many others. Throughout the 15 seasons that "ER" was on the air, fans saw these characters develop deep friendships and more than a few romantic relationships. 
For example, the bond between John Carter (Noah Wyle) and Peter Benton (Eriq La Salle) is an incredibly popular one. Although the two never completely become obvious best friends, they go through quite a lot together. They always seem to differ in personality, but they also share a strong mutual respect for one another. As evidenced by Benton's sense of urgency when he performs surgery on Carter in Season 6, Episode 13 ("Be Still My Heart"), the friendship between the two is always deeper than it seems.
Interestingly, some "ER" fans on Reddit pointed out a particularly touching Benton detail that involves Carter, and it proves that the two shared a close bond.
Benton wears the token that Carter gave him around his neck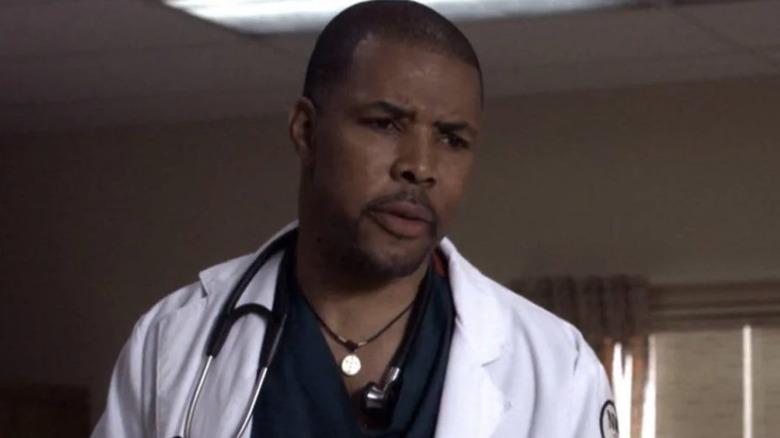 NBC
Some fans of "ER" from the r/ERShow subreddit noticed that there's a certain token that Peter Benton (Eriq La Salle) can be seen wearing around his neck in Season 15, Episode 19 ("Old Times"). U/imissbreakingbad explained that the token is, in fact, the same one that John Carter (Noah Wyle) gave him a whole seven seasons earlier. 
Of course, this is a reference to a scene in Season 8, Episode 19 ("I'll Be Home for Christmas"). In this episode, Carter catches Benton on a run after hearing that he is planning to leave Chicago County General. During the interaction, Carter explains to Benton that he will never be able to thank him enough for what he did for him as a doctor and a friend. In a poignant moment, Carter gifts Benton a train token in reference to one of the first long nights the two worked together.
Carter reminds Benton that he gave him a token just like it on that very night. According to Carter, Benton told him that he could use it to head home, or he could use it to come back the next day and truly commit himself to his work. Although Benton could not be broken enough to give a sentimental reply, it was nonetheless a genuinely heartfelt moment. 
The token's appearance in Season 15 would certainly seem to imply that Benton wears the token every day as a sign of their friendship's strength. U/milk_duddles and u/mrmerrbs both noted that the relationship between Carter and Benton remains one of their favorites in all of "ER."