The Chicago P.D. Episode You Likely Didn't Know Was Directed By Mario Van Peebles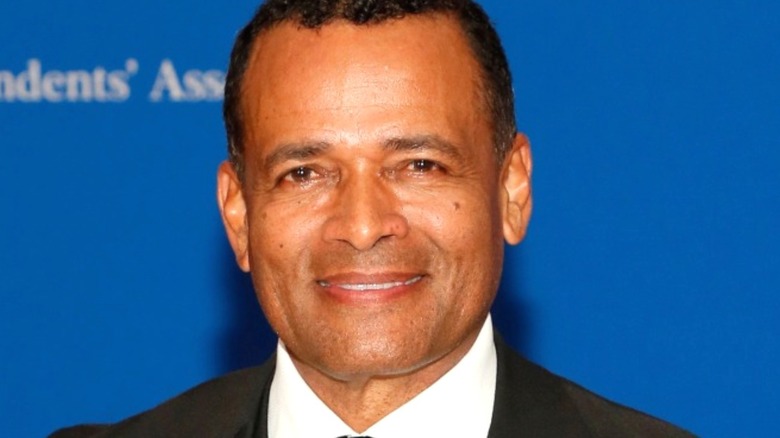 Paul Morigi/Getty
When it comes to directing TV shows, most producers follow the same process. Typically, one director is hired to direct the pilot episode and establish the show's look. That director might stick around and direct multiple episodes, but it's more common for producers to bring in other directors to handle the workload. Often these directors are professional TV directors, but many come from the film world, too.
With "Chicago P.D.," the police-focused installment of the "One Chicago" franchise created by Dick Wolf, producers typically go with directors who specialize in television (via IMDb). Occasionally, however, they also bring in someone from the feature world, like Mario van Peebles.
Mario van Peebles is well-known as an actor, with more than 100 credits on his resume, with starring roles in films like "Heartbreak Ridge," "Jaws: The Revenge," and "Panther." He's also a prolific director who currently has 50 credits on his IMDb page, including the seminal 1990's film "New Jack City." In more recent years, van Peebles has been directing television. Here's the info on his episode of "Chicago P.D."
Mario van Peebles directed the episode We Don't Work Together Any More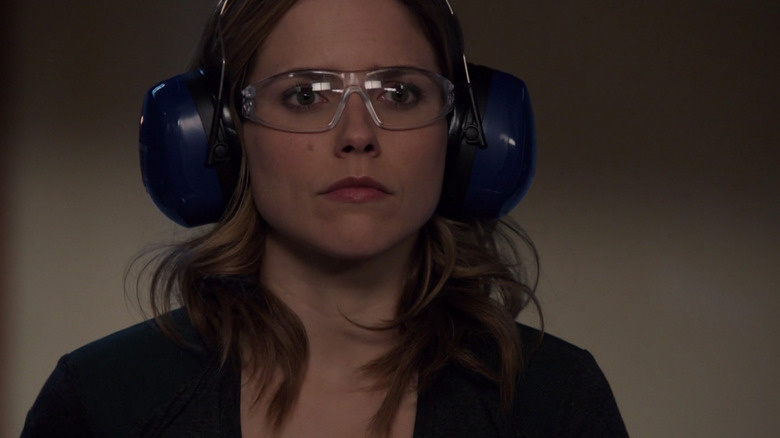 NBC
That's right, Mario van Peebles directed Season 2 episode 11 of "Chicago P.D.," titled "We Don't Work Together Any More" (via IMDb). It's an Erin Lindsay (Sophia Bush)-centric episode, taking place right after she left the Chicago P.D.'s intelligence unit to join a federal task force. When the episode begins, she's doubting her career move. Sure enough, during the course of the episode she's assigned to work with the intelligence unit–hence the episode's title. Meanwhile, Detective Kim Burgess (Marina Squerciati) is assigned to desk duty after being shot through a door while trying to make an arrest during the previous episode.
For Mario van Peebles, this is the only episode of any "One Chicago" series that he's directed. Overall, he's directed more than 20 episodes of television across dozens of shows. It was his second time directing a Dick Wolf-produced TV show, after van Peebles helmed three episodes of the flagship "Law & Order" series in 2008-2009. It was also his second time directing an episode of a police procedural, after he directed a 2013 episode of "NCIS."
With such a long resume spanning several genres and formats, you never quite know where Mario van Peebles' name will pop up.